How Dealers Turn Under-Appreciated Artists into Blue-Chip Names
Sam Gilliam, Carousel Change, 1970. Courtesy of Mnuchin Gallery.
Like many dealers, Almine Rech, who runs galleries in Paris, New York, Brussels, and London, enjoys identifying rising young artists such as
"The point is not just to find young artists," Rech said. "We also want to find artists who need a fresh look and a new pool of collectors." In scouring the margins of art history for overlooked artists, Rech is part of a growing coterie of top-level dealers—like Dominique Lévy at
Lévy Gorvy
, Sukanya Rajaratnam at
Mnuchin Gallery
, and Marc Payot at
Hauser & Wirth
—who are turning forgotten artists into a vigorous growth market.
The evidence is in their galleries right now. Rech's New York outlet is showing
Reintroducing an undervalued artist takes more than just finding an artist who's lost representation and pulling their greatest work out of storage. It requires heavy investment in scholarship, consistent messaging in catalogues and press releases, and courtship of museum curators, said Rech. A gallery must work with top collectors to loan valuable works to public institutions and even enlist their help in underwriting exhibitions.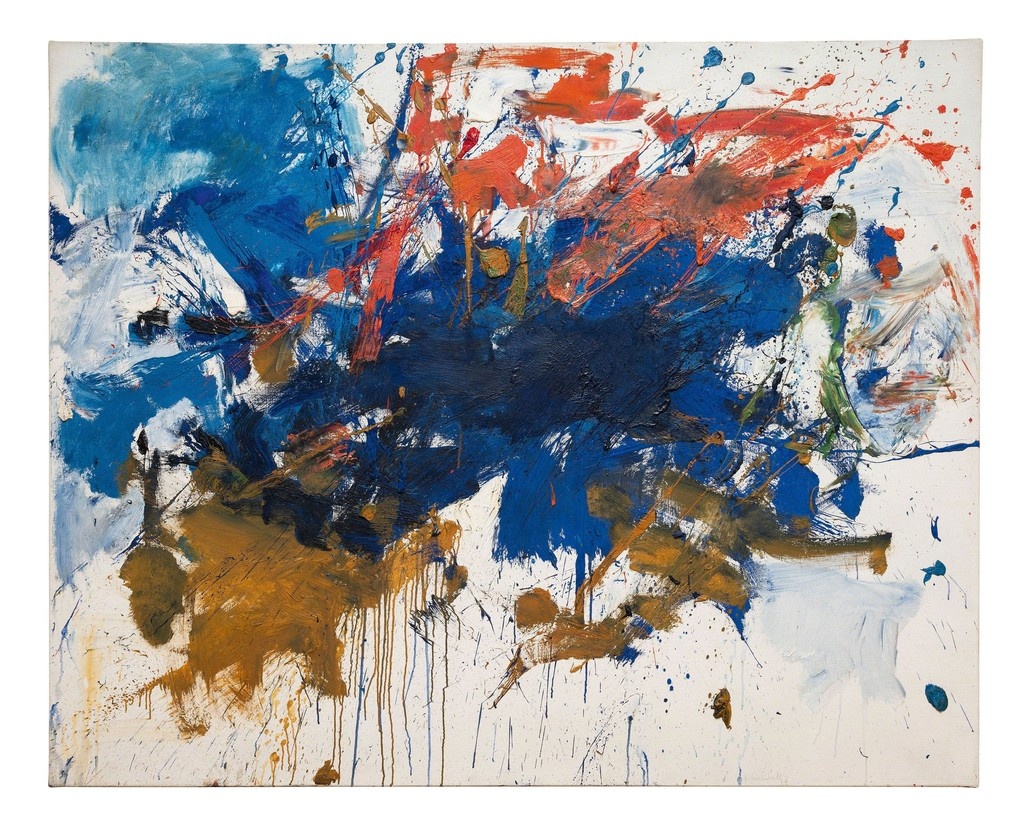 "When we started to work with her, it was very clear that she was an important artist, but her market was just a fraction of what it is today," Payot said.
The process above is no get-rich-quick scheme; it's a long-haul, strategic undertaking, which helps explain why the oldies-but-goodies sector of the market is generally reserved for the most well-financed and highly connected galleries.
To be sure, Bourgeois did have representation before Hauser & Wirth. Starting in 1982, around the time of her
Museum of Modern Art
retrospective, John Cheim, a young director at Robert Miller, introduced Bourgeois to the gallery principal; she soon joined Miller's powerful slate of artists. In 1996, thanks to Ursula Hauser (the original Hauser of the gallery's name), who provided the startup capital and had long been a collector of Bourgeois, Hauser & Wirth had its first Bourgeois show in Zurich—just when John Cheim joined with Howard Read to start their own gallery,
Cheim & Read
, taking many of Miller's standouts—like Bourgeois,
Understandably, Cheim sees Bourgeois's career as a steady rise. The two narratives are not mutually exclusive: While Cheim & Read continued its long, slow build of Bourgeois's market, Hauser & Wirth grew from a small promising gallery into the industry giant it is today. Bourgeois's auction records mirror that expansion: In 1997, just a year after Hauser & Wirth's first show, an untitled, 5-foot-tall wood totem sold for $332,500, after buyer's fees, in Christie's November contemporary sale. Nine years later, a nearly 8-foot-tall bronze "Spider" from 1999 brought in $4 million at Christie's November evening sale.
Their combined efforts paid off in 2015, when Bourgeois set her auction world record at Christie's November sale, with the sale of a massive bronze sculpture "Spider" for $28.2 million, after buyer's fees. Since then, both Hauser & Wirth and Cheim & Read have capitalized on this evidence of keen interest at the top of the market by putting on eight Bourgeois shows between them over the past three years: four solo exhibitions and four group shows in which her contributions figure prominently.
But marketing and connoisseurship alone may not be enough to redress the inequities of art history. Sukanya Rajaratnam, a partner at Mnuchin Gallery, suggested that there is a moral obligation to reintroducing artists, especially for a gallery such as hers, which focuses on post-war artists such as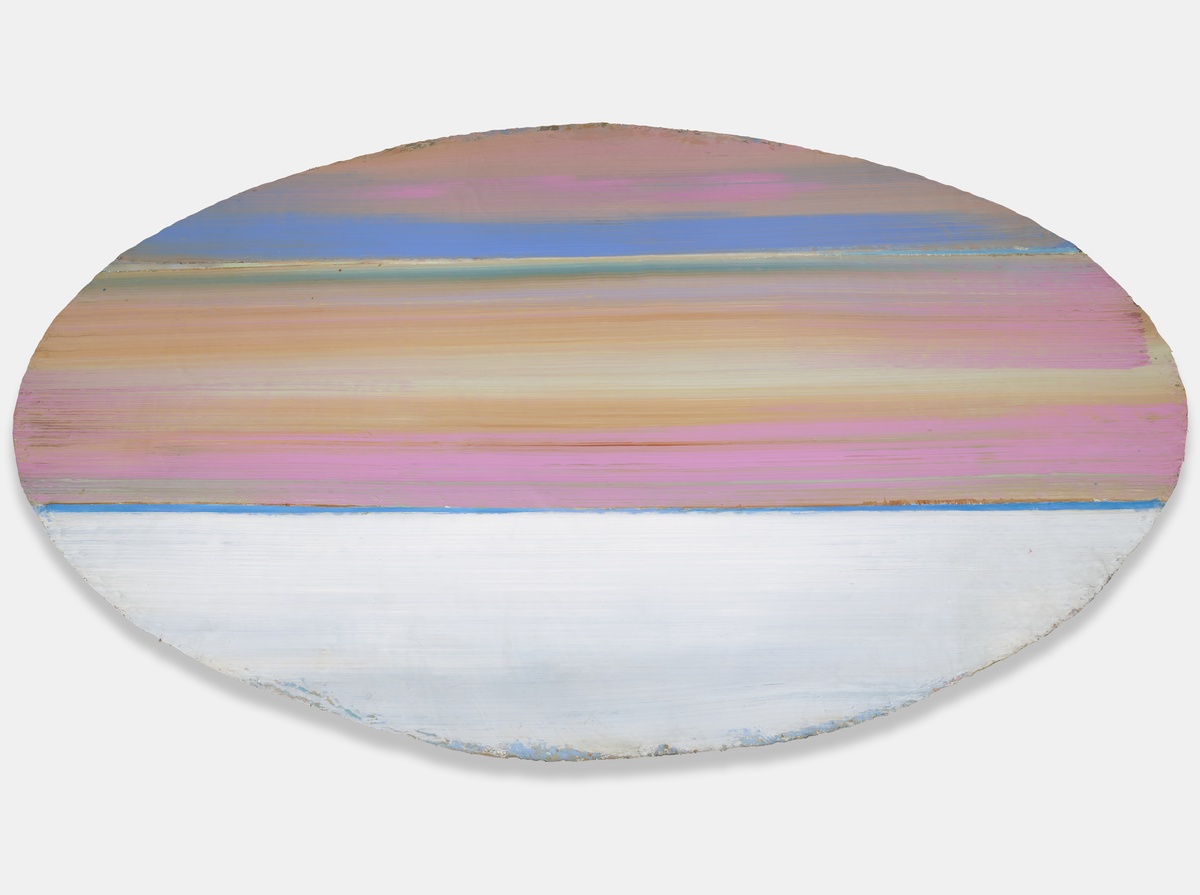 "I think it's our obligation to rewrite the narrative to include artists who were as good, but for reasons they couldn't control were not included," Rajaratnam said. Since galleries can put together shows more quickly than museums, she feels that this agility and capability gives them a greater responsibility to correct the record.
She pointed to two recent shows: that of the mid-century African-American artist
last November
, and the current
show devoted
to Ed Clark (the two are 84 and 92 years old, respectively). Both shows grew out of conversations she had with the 75-year-old African-American artist
Like many "statement shows" designed to reintroduce an artist, the Clark and Gilliam exhibitions aimed to compete with museums in scholarship and quality. "There's a moral element to it," Rajaratnam admitted, laughing. "But, of course, we're a gallery, so there's a financial element to it, too." Of necessity, the exhibitions included a hefty percentage of pieces borrowed from museums and private collections that were not for sale. Roughly 50 percent of the works on display were available for buyers—enough, Rajaratnam said, to make it worth their while.
But, she added, those sales typically represent only about half their profit from a given show. After a show closes, she explained, the calls continue. On one hand, they are proactive about contacting collectors. "I prefer a softer approach," she said. "We might call someone with a great Ed Clark and say, 'Look, I know you've had this for years, but this is what I would price your painting at now. You might want to think about selling it at some point. Please give me a call.'" Successful shows also attract unexpected inquiries, from, say, people with works that had never appeared in any previous catalogue raisonné, a friend of the artist, or a doctor who took a painting in lieu of payment. "The show gives us visibility," she said.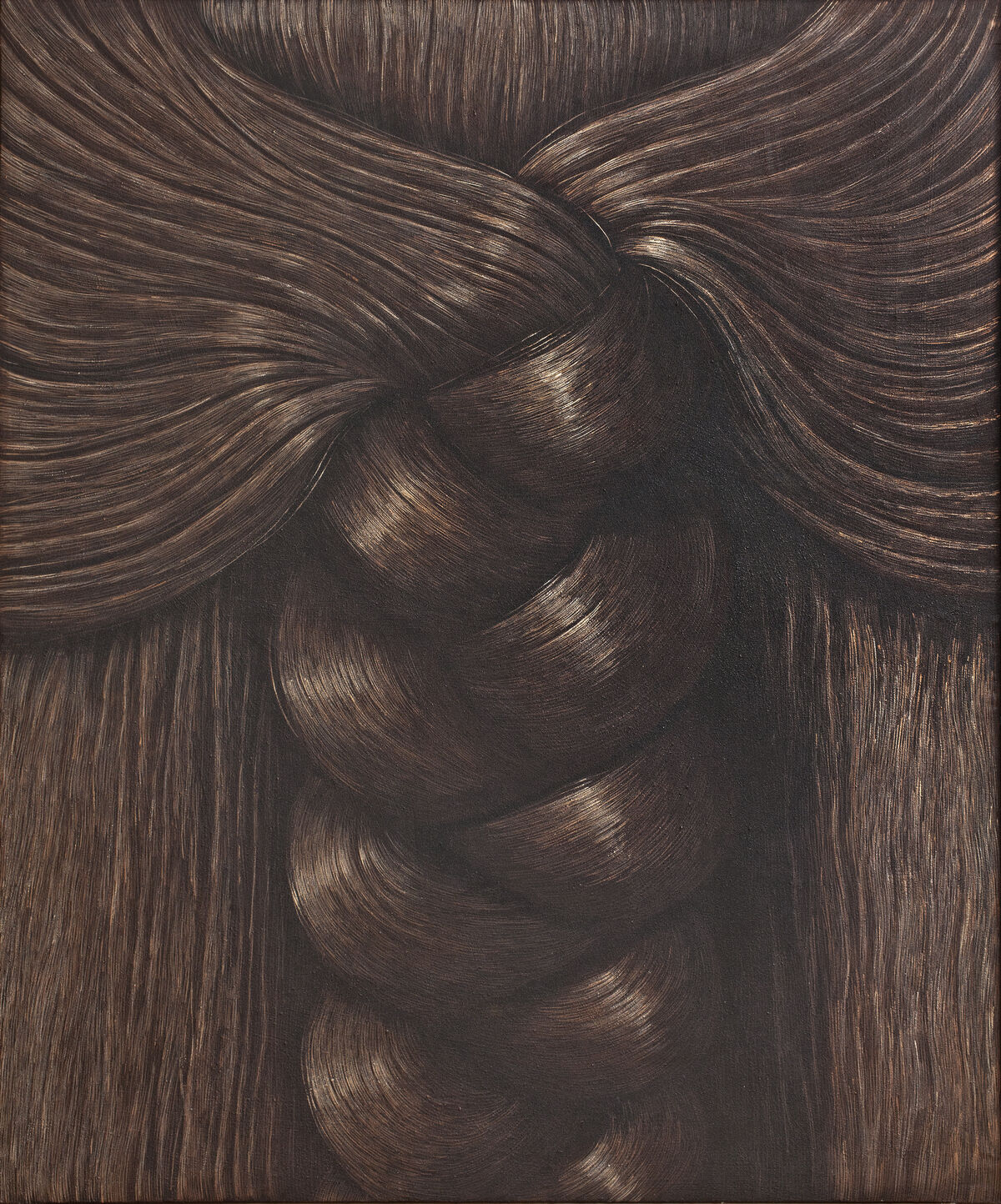 Domenico Gnoli, Braid, 1969. Courtesy of Luxembourg & Dayan.
Domenico Gnoli, Cravate, 1964–7. Courtesy of Luxembourg & Dayan.
Not every dealer thinks of this reintroduction as a conscious strategy. Dominique Lévy, founder of Lévy Gorvy and former Christie's department head (Francois Pinault recruited her in 1999 to run its newly launched private sales division), said she had long championed artists who had worked during the American ascension—the rise of the
"Bringing these artists to surface was a natural course of events," Lévy said. "It was not part of any strategic thinking. It was encounters with artists I was passionate about and wanted to bring to America." Nevertheless, resurfacing them is still a process of serious outreach and investment. Since Lévy Gorvy mounted its first show on Gego in New York in the fall of 2015, her work has appeared in shows at MoMA and the
Art Institute of Chicago
. The
San Francisco Museum of Modern Art
acquired one of her largest works,
Reticulárea, Columna 71/9
(1971), one of only 10 of that size and quality in existence. After that sale, for a price well over her auction record, 8 of those 10 are now held in public collections, and the gallery is actively engaged in placing at least one of the remaining two with a major international museum. Twenty-three of her wire sculptures will appear as part of a show of Latin American art at the
Fondation Cartier
in Paris, opening on October 14th.
The one dealer who seemed comfortable confirming the tactical elements behind such idealism was a veteran of the auction world, Daniella Luxembourg, previously a director at Sotheby's and a partner in Phillips, de Pury, & Luxembourg, and now co-owner of Luxembourg & Dayan with Amalia Dayan, the granddaughter of the Israeli general Moshe Dayan.
Since 2012, the two have worked to revive the careers of two tragically short-lived Italian artists: Tail of a Dolphin (1966) appeared in a group show at their London gallery, the work set the artist's record at Christie's London sale, when it sold for $3.4 million. And Braid, a 1969 work by Gnoli, which first appeared in their 2012 show for the artist, sold last June at Art Basel for $14 million. These prices helped cement the reputations of the previously overlooked artists, and strongly contributed to their current ascendence.
"The more money is in contemporary art," Luxembourg said, calling out the core preoccupation of the art market, "the more money shapes our unconscious. You might say you have a muscle against it, but you don't." In her estimation, no one is immune from the spell of money, not museum directors, art historians, or critics. "The power of the money is very strong," she said, "hence very few galleries do this, because it means investment, it means research. It means a certain passion for historical material. And that is rare. However, we see it does exist."