Sabrina Ho
Macau/ Hong Kong/ New York, USA
@xsabrinahox
Sabrina Ho, daughter of the late casino magnate Stanley Ho, has initiated multiple ventures to promote art, from revamping hotels into art destinations to founding the 6075 Hotel Art Fair in Macau in support of emerging local artists, to establishing the Macanese branch of auction house Poly Auction Macau. Besides, as a strategic partner with UNESCO, she launched "You Are Next" initiative which seeks gender equality in digital creative industries in developing nations. Her collection includes works by Matthew Wong, Zao Wou-Ki, and Wu Guanzhong.
~
If You Are Buying Something That You Truly Love, You Can't Lose
Sitting at the vanguard of the art scene in Macau, daughter of late casino magnate Stanley Ho, Sabrina Ho is the driving force behind multiple ventures promoting art and cultural development in the region. From revamping hotels into art destinations to founding the 6075 Hotel Art Fair in support of emerging local artists to establishing the Macanese branch of auction house Poly Auction Macau, Sabrina works tirelessly to develop the scene. Indeed, her efforts coupled with her impressive art collection earned her a spot in our recent listing of the top young art collectors from around the world, The Next Gen Art Collectors Report. On top of all this, Sabrina has signed a strategic partnership agreement with UNESCO that has led to her "You Are Next" initiative which seeks gender equality in digital creative industries in developing nations.
Sabrina shared with LARRY'S LIST exactly what she looks for in an artwork, including what her subconscious draws her towards; her passion for young, emerging artists and how she advocates for them; her hopes and dreams for her daughter's art education; and three emerging artists we need to know.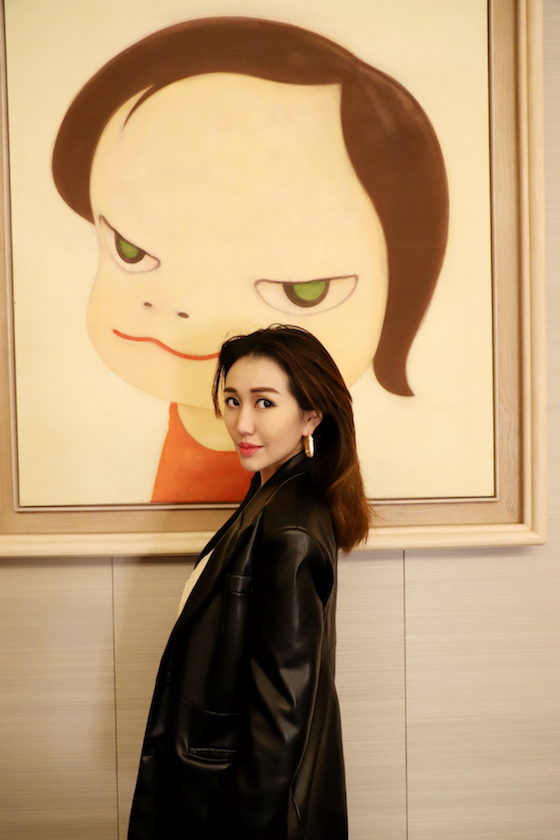 Collecting
What made you want to start collecting art? What is the main motivation behind your collecting?
My family cultivated my interest in art at a very young age, and it was very much a part of our everyday lives. We spent a lot of time going to museums, and art was often given as gifts. I'd always loved collecting toys, dolls— surrounding myself with pretty things as girls do. And, as I got older my interest evolved into crystal, table settings, and then art— modern, western, Chinese, and traditional Chinese art. It was less of a decision to start collecting as it was just a natural evolution in my interests.
The story behind the artists is what draws me in, and I spend a lot of time reading, researching and understanding the artist's motivation behind the work. One of the things I love most is finding a piece in which I can discover something new each time I look at it. I look forward to sharing these pieces, which are so personal and sentimental, with my daughter, as my family once shared them with me.
What is your focus regarding the artists in your collection?
My focus on collecting has changed over the years, with a larger emphasis now on up-and-coming artists. Many of them are at the forefront of trends, and I am fascinated by what motivated them to create what they did and the influence it will have in the art world. I still buy both large and small, traditional and contemporary for a diverse, comprehensive collection. My collection ranges from Zao Wou-Ki and Wu Guanzhong to Nara Yoshimoto and Murakami Takashi, and I have been exploring New York's emerging artists. But no matter the piece, there has to be something special about it that touches me.

Are you more interested in emerging or renowned artists, local or international?
I am interested in artists who create work in which you recognize a piece of yourself. I don't believe that there is a right or wrong when it comes to collecting. I have the privilege of buying for both my personal collection and purchasing for Poly Auction Macau. When buying for Poly Auction, I have to keep in mind what the buyer might be interested in, ensuring that it is part of a bigger story. Macau is still in the early stages of the auction house, and we have an appeal to the new collectors.
I have long been an advocate for supporting young, emerging artists and providing a platform for gender equality in the arts. Poly Auction Macau creates a space to celebrate new talents and styles. I have more freedom when I am buying for my home collection. But, for both my personal and auction pieces, it is less about how established the artist is, but that the piece has something that makes it special.
What was the first artwork you purchased? What was the latest?
My first major purchase was a Wu Guanzhong. I have long admired his work, and it was an incredibly special piece to begin my journey as an art collector. It was important to have my debut purchase be bold and express my personal interests and my passion. That was also the year I announced that the family collection would aim to open a museum in the future.
My most recent purchase was Mathew Wong's "Pink Wave." I missed out on a sale of his other work and felt a strong emotional connection to his story, so I knew I had to have this one. I've also found that, almost subconsciously, I am drawn to pink in my personal collection. If you look closely, there are traces of pink, prominent and small, in nearly everything I've purchased of late.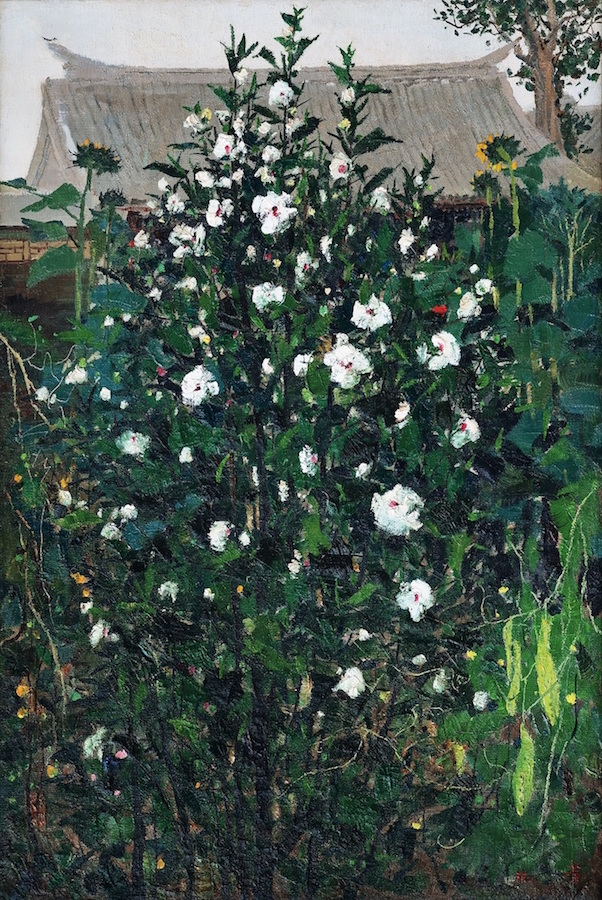 How many artworks do you own?
I have more than 300 pieces in my collection. Some from auctions, private collections, art fairs, and galleries. Some are from the 6075 Hotel Art Fair that I founded back in 2015 with young emerging artists, and I would collect some pieces of their work to display in my art hotel Regency Macau.
Where do you display your collection?
My work is displayed worldwide. Some of my collection is in Asia and some in the United States.
Have you ever presented your art collection publicly?
No. Or rather, not yet. You never know what could be in store for the future.
Is there any kind of artwork that can make you write a cheque without any consideration?
I haven't found that piece yet! Whatever it may be, it will have to be related to a good story or have a strong connection to my daughter or family. Something that just feels special to me. I'll know it when I see it.
What is your most treasured artwork?
After my father passed away, I was given a handmade piece of art that has an image of my daughter's face covered in thousands of gemstones. It is something so personal and close to my heart that I will cherish it forever. The most powerful art comes from such an intimate place. This is partly why I love working one-on-one with designers or artists to create pieces: the collaborative process taps into something beautiful and moving.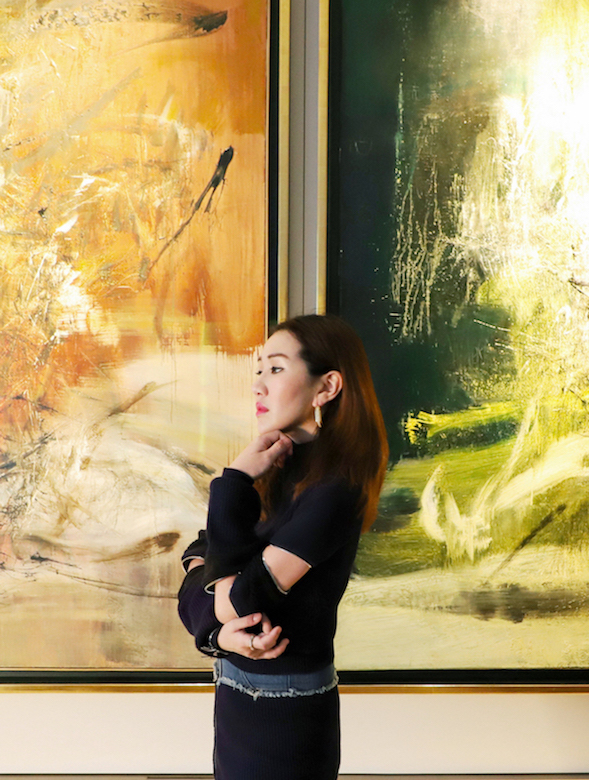 What is your biggest regret regarding collecting?
I don't have any regrets. Everything in life is an opportunity to learn and grow and discover a piece that's even more personally captivating. And in art, if you missed it, it wasn't meant to be. There will always be something else waiting for you.
How important is it for you to meet the artists who created the artwork?
If the opportunity presents itself for me to meet the artists, I will jump on it. I love talking to them about their perspectives, finding out if what I think is the meaning of a painting is the same as the artist's meaning. It is always a privilege to meet the creator and learn the process and history behind the piece, especially when we come from different cultures. There is so much to learn.
Otherwise, I spend a lot of time doing my homework before I buy a piece, discovering more about the artist to try and get to know them even if we can't meet.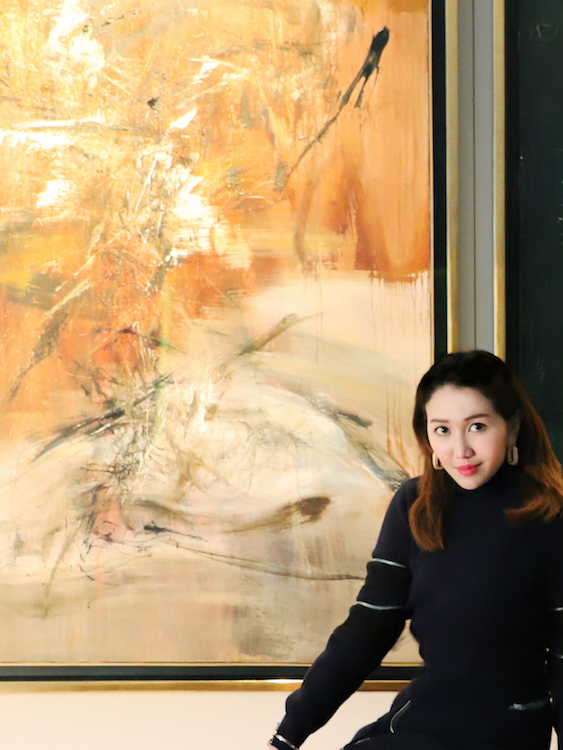 Do you rely on art advisors? How do you make your decisions concerning acquisitions?
I don't work with advisors but spend a lot of time doing the research and reading. I consider this process a fun and rewarding part of collecting.
As director and CEO of Poly Auction Macau, managing director and founder of Chiu Yeng Culture and vice chairperson of Dr. Stanley Ho Foundation, you are heavily involved in promoting and developing the arts scene in Macau. How has this influenced your collecting?
I am focusing on young, emerging artists more than ever. The most powerful art comes from such an intimate place. They bring energy, fresh perspectives, and vital stories, and I am fortunate to be in a position to showcase their talents and creativity. Such a small percentage of women are represented in galleries world-wide and buying for Poly Macau gives me the opportunity to create a stage for their work and to celebrate artists from marginalized communities.
How would you like to see the art collector scene in Macau develop in the next few years?
The potential for the collector scene in Macau is palpable. More young buyers are joining auctions, and it's an incredibly exciting time to discover new artists and elevate Macau's presence. The art scene here is exploding, and every day there is something new to see. Macau is dynamic because of its unique blend of cultures, and that is reflected in the innovation of the art.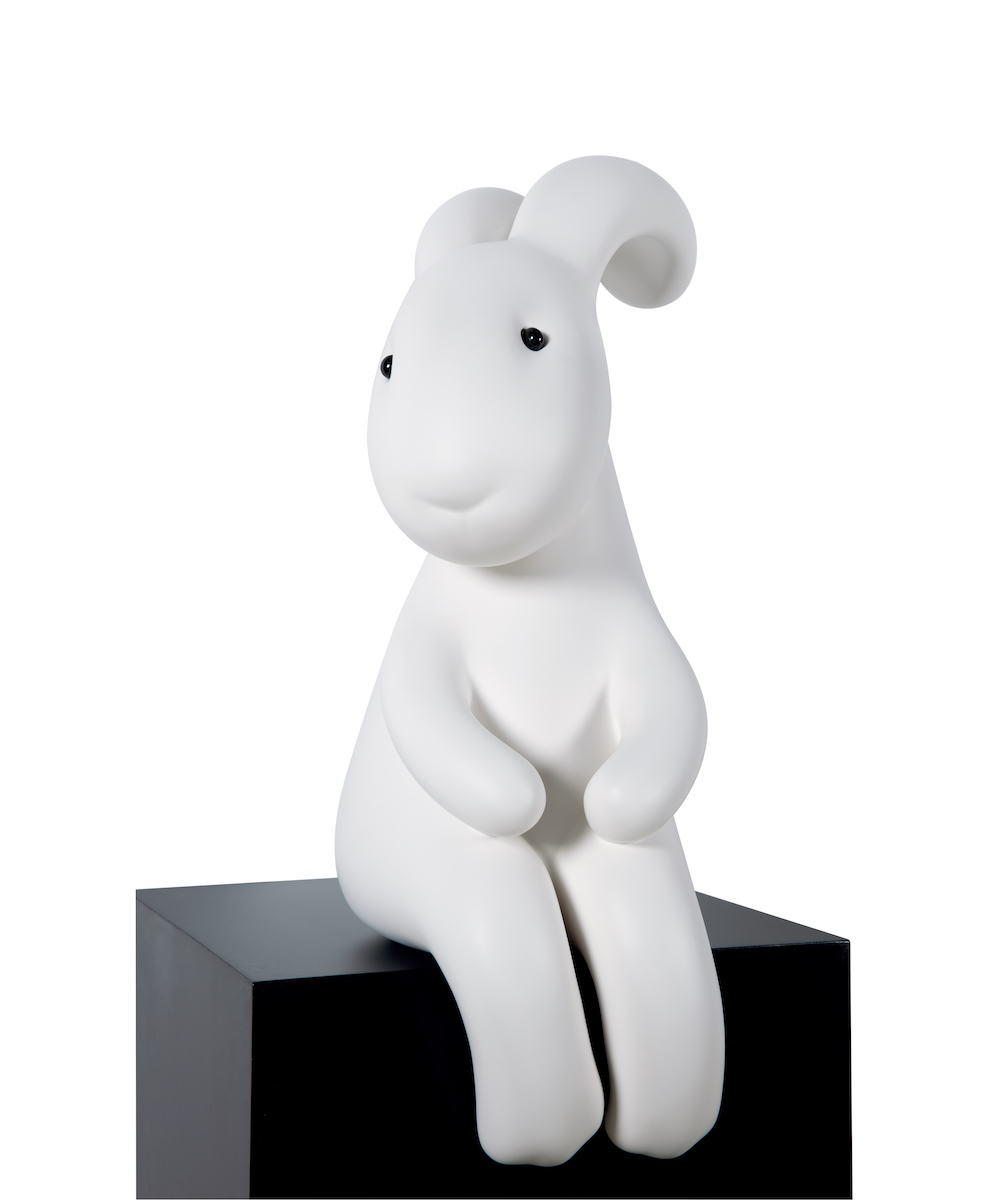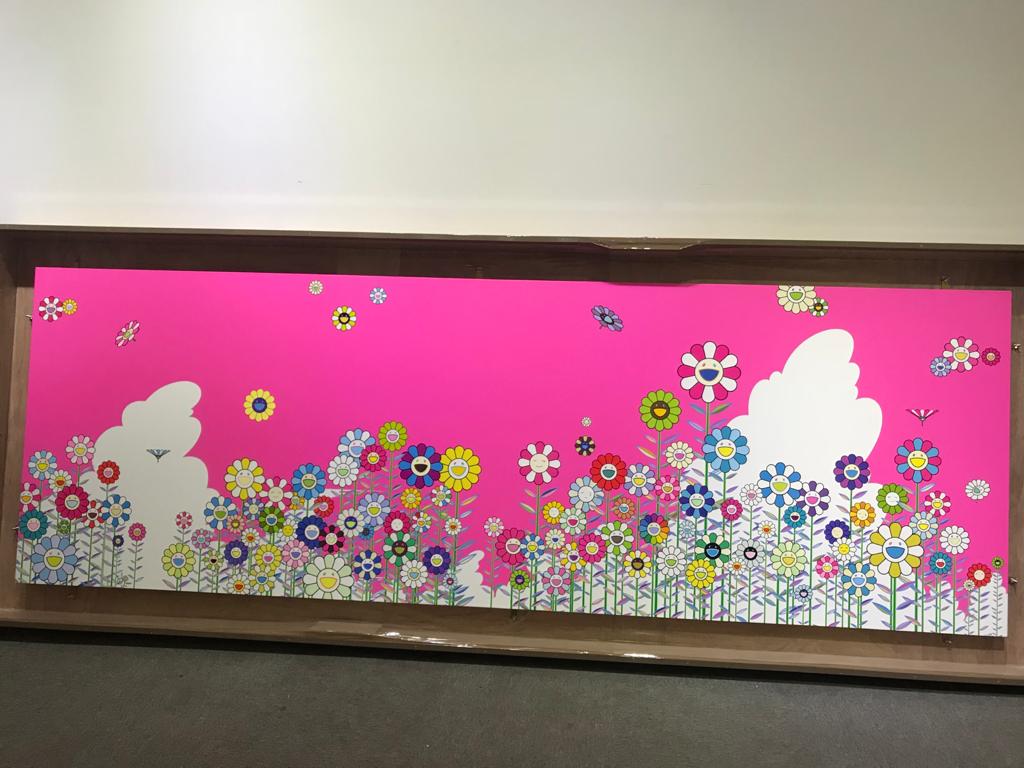 Art World
What was your happiest moment being involved in art?
I am happiest when I am creating something myself and am often painting in my free time. It calms me. But simply supporting the arts makes me happy, too. Being involved in it is an integral part of my identity, and it brings me joy to know I can help share this passion and these stories with others.
What is your art-world pet peeve?
I don't understand the judgement that many people have against the less traditional forms of art. When I started out as a collector, I thought that the art world would be less judgmental. But, there are two ways to think about art — there are the classics, which include painting and sculpture, and there are the non-traditional approaches: graphic design, animation, interior design. These are all considered art in my opinion. Look at the creation of a logo— you don't just make a logo out of nothing. The logo is a badge of a brand, and the psychology behind it is based on creativity, the use of color and shape all working in concert. It is really quite incredible when you think about it. All of that is art.
Who inspires you in the art world?
I was so inspired the first time I set foot inside MoMA when I was a girl. It was magical, and I can still recall that feeling when I am visiting museums around the world. I am also inspired by, and constantly in awe, of my daughter. To say that she is my inspiration is an understatement.
How are you discovering new artists these days?
I spend a lot of time attending art fairs, reading blogs, art trends and news sites. I work a lot with art students and emerging designers and learn a lot from them. I also travel frequently and am always keeping my eyes open to what's going on around the world. There is so much to absorb when you travel, and there is a lot of cultural crossover in the art world.
What events in the art world are you most looking forward to in the next 12 months?
I cannot wait for my daughter to attend her first art class, and I can start collecting her original works!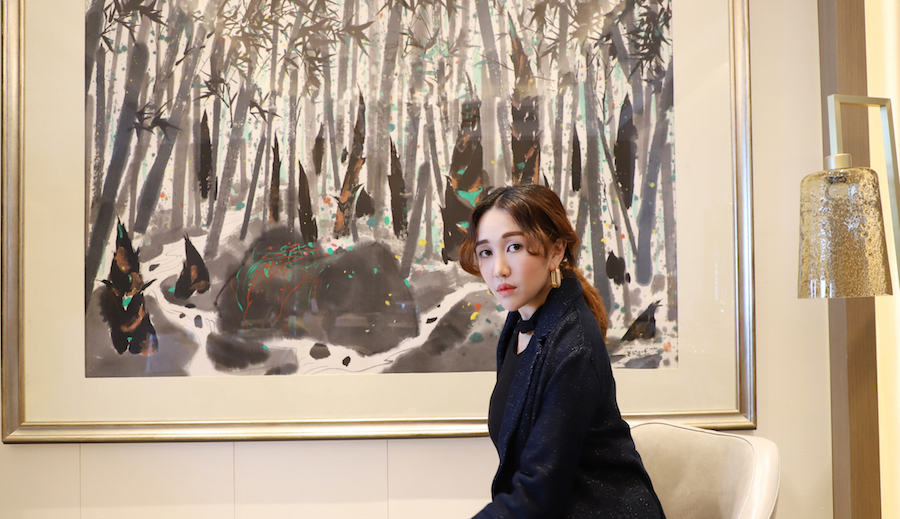 What is your advice to young and fresh collectors?
You don't have to collect because others are doing it — do it because you love it. Do what you want, and buy what you love. Collecting is such a personal thing and, while there is a risk, if you are buying something that you truly love, you can't lose.
Can you name three emerging artists which should be on our watchlist?
I could name 50 artists, but I am particularly excited about Mr. Doodle and Ziping Wang out of New York. She is young, and I am excited to see where her work will take her! And I was recently taken by the artwork and collectable furniture of Mark De La Vega of De La Vega Designs. The Brooklyn, NY-based artist blends refined design qualities, like delicate eggshell mosaics, with incredible gravitas.
Instagram: @xsabrinahox
A selection of artists Sabrina collects:
Mark De La Vega
Ziping Wang
Matthew Wong
Wu Guanzhong
Zao Wou-Ki