Expressions of Love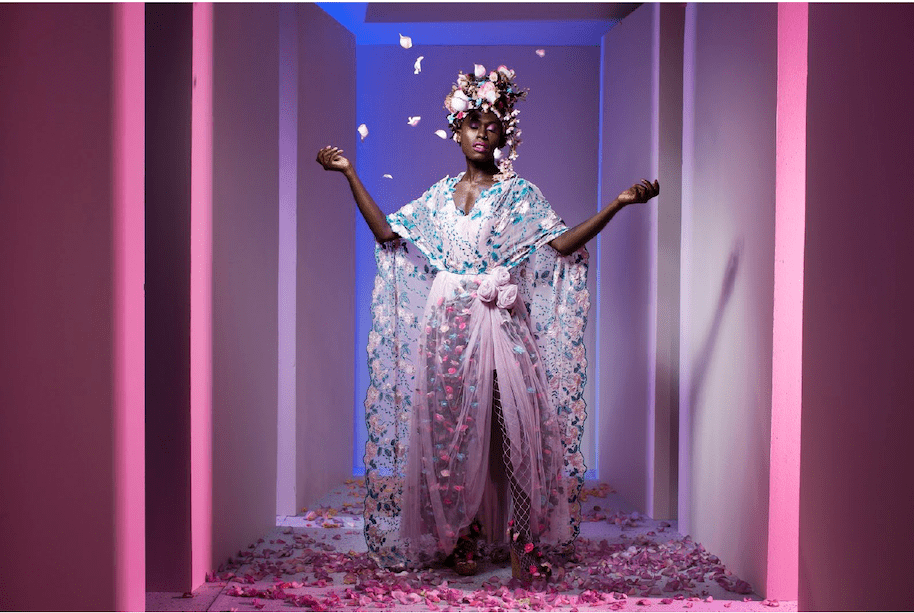 The history of art is filled with examples of creative people who have been inspired by love, admiration, intimacy and kinship. For Gustav Klimt (1862-1918), romance took the form of The Kiss – which depicts a couple embracing in a field of wildflowers. Robert Indiana (1928-2018) focused on the language of love, balancing large-scale red and blue letters to create a graphic sculpture. Elsewhere, contemporary pioneers, such as Nan Goldin, Sunil Gupta and Wolfgang Tillmans, document intense passion through encounters with everyday people. Today, we're sharing images from Aesthetica Art Prize finalists that look at this feeling in all its forms – from self-love to deep, meaningful connections with nature, people and places.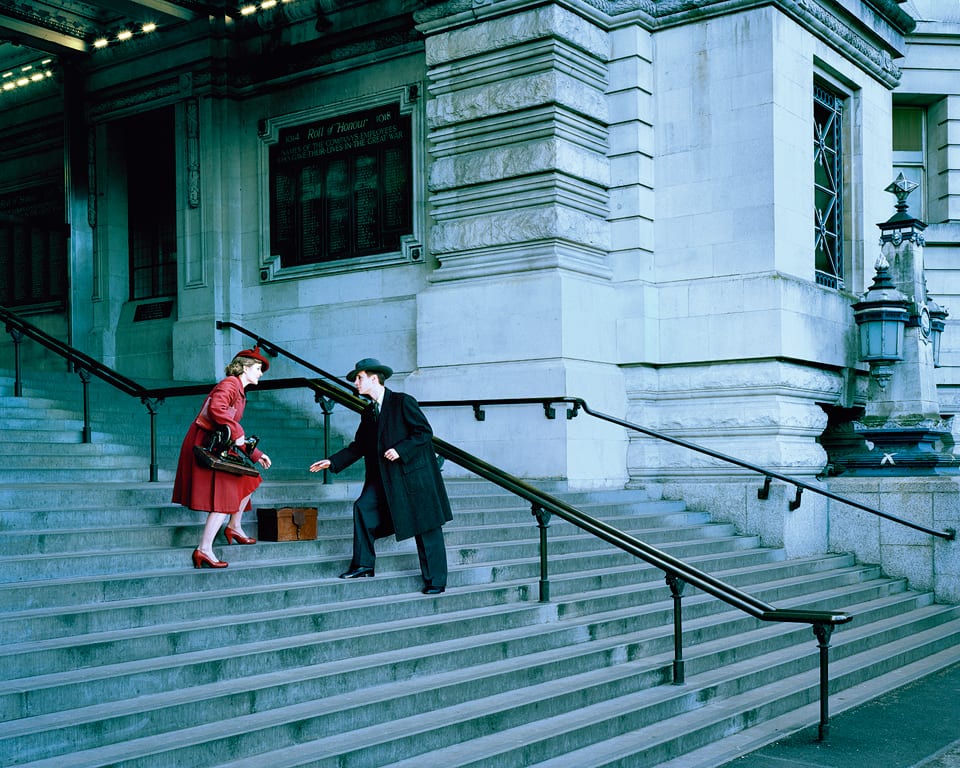 Lottie Davies | lottiedavies.com
"Many life-stories might well begin with 'my parents met…'," writes photographer Lottie Davies on the series Love Stories. "Meeting moments are pivotal in our personal histories. They are unremarkable, and yet poignantly important to the story of every one of us. As time goes on, the consequences of that one moment continue to reverberate." For this collection, Davies interviewed couples in long-standing relationships in order to find out how each met the other. She asked them to write down their memories, without discussing the content in advance, and then interpreted the story as a staged mise-en-scène. In the above image, two figures meet on a staircase – each reaching for the same brown leather bag.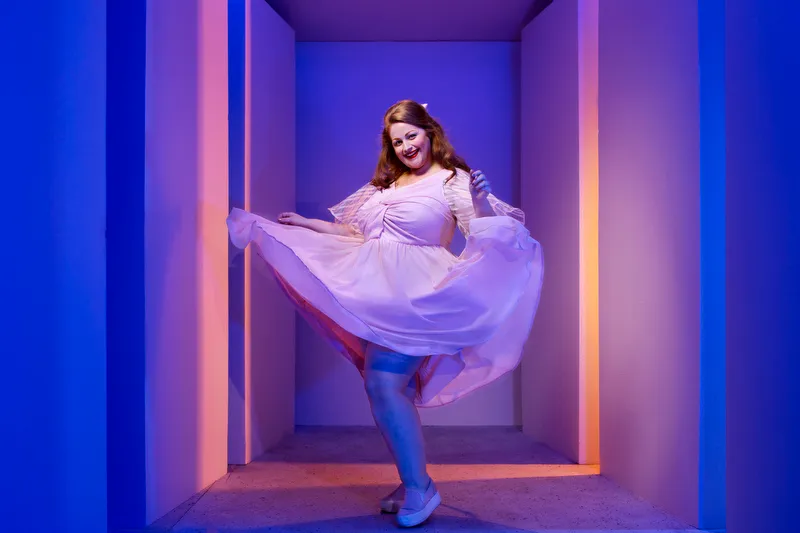 Carlos David | carlosdavid.org
Personae II is an exploration of the human spirit. To make this vibrant series, Carlos David collaborated with a diverse group of individuals who were all connected through experiences of conflict and trauma. The artist invited each participant to transform into an alter ego or character of their choice, and then captured their portrait against a glowing backdrop. "In the act of doing so, the subjects explored and revealed profound and hidden parts of themselves", the artist reflects. The idea was to provide new perspectives on lived experiences through the lens of dreams, fantasy and imagination, as well as to bring attention to critical social issues. The results express a powerful sense of self-love and acceptance.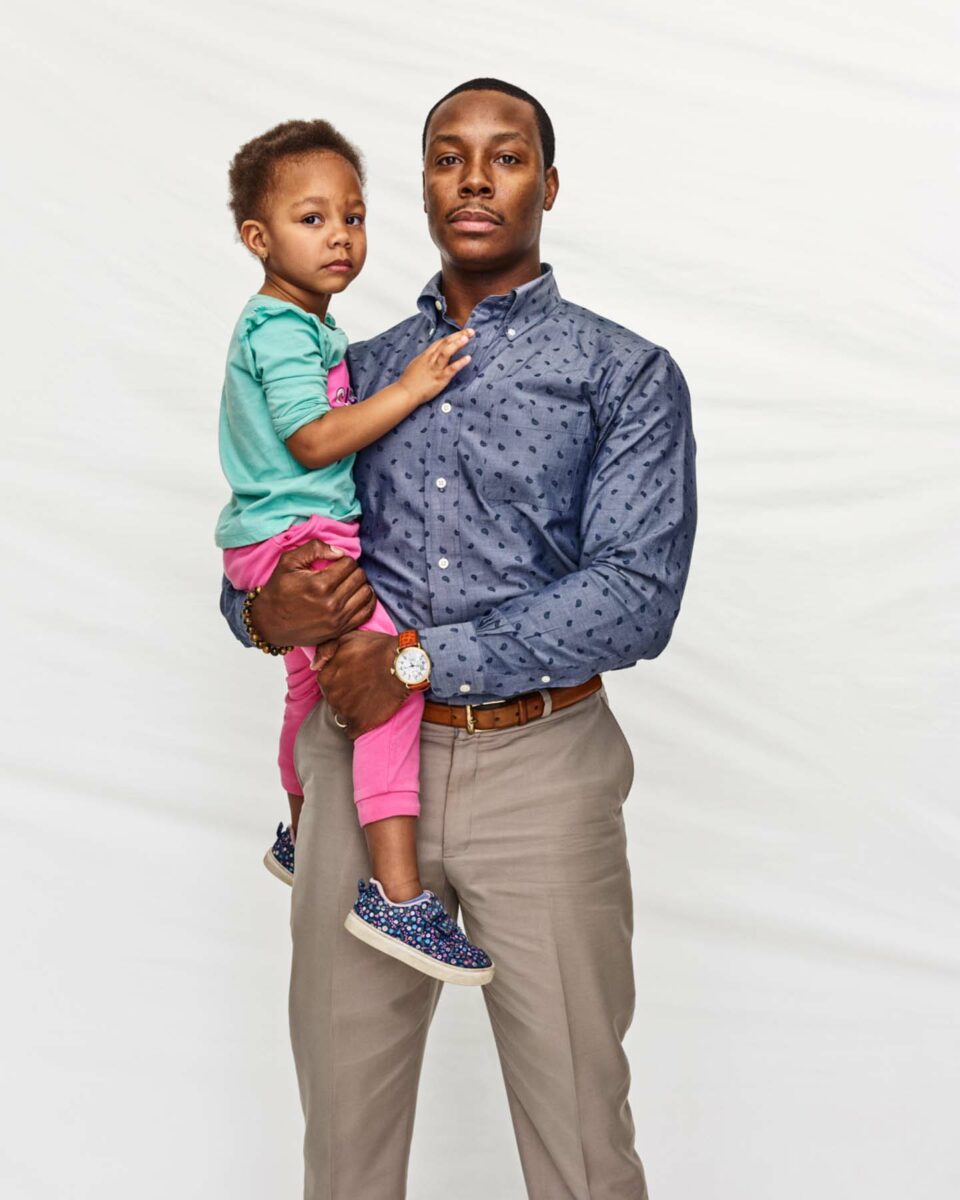 Marcus Lyon | marcuslyon.com

The Human Atlas project is a research-based, interdisciplinary exploration of individuals who are driving change. Lyon's subjects are nominated by a carefully curated group of experts, selected for their contribution to social impact in a specific city. An array of people are involved: from public servants to entrepreneurs, non-profit leaders to activists, artists and scientists. The projects then map these remarkable people through portraits, app-based oral histories, info-graphic mapping and ancestral DNA. Human Atlas projects begin as a limited edition book and an interactive exhibition. Shown above is a photograph of Bryan & Riley Barnhil from the i.Detroit iteration of the project.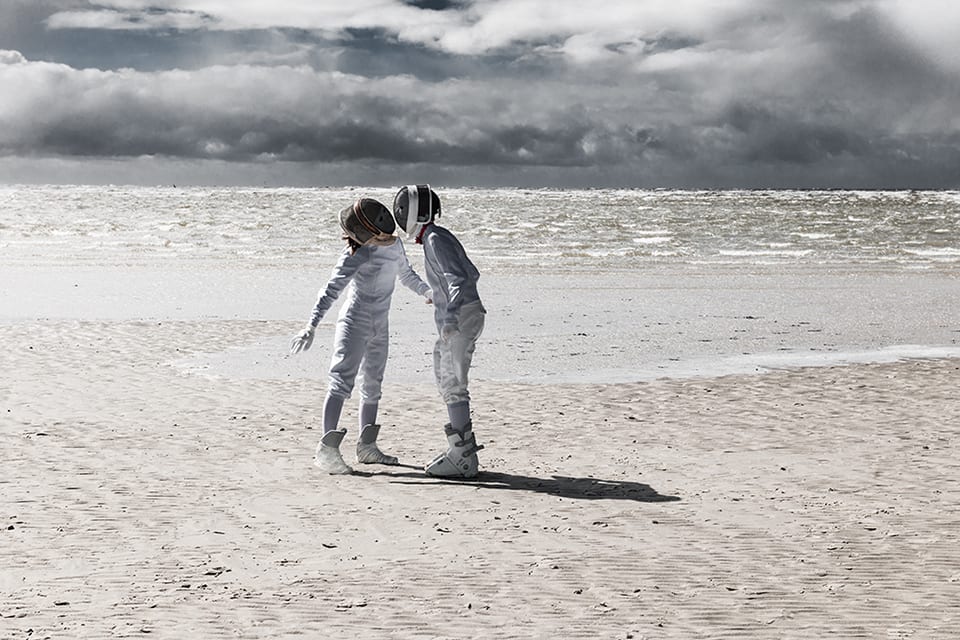 Simple-T's Alone No More series was created as the artist travelled through natural landscapes in Iceland, Jordan and the USA. Though it may seem, at first, that the figures have been inserted through postproduction, they are real human beings whom the artist encountered along the way. Featured here is one such work, documenting a surreal "kiss" between two individuals dressed in fencing equipment. The result is otherworldly, as if the pair are stranded alone on a distant planet. Dark grey clouds roll overhead, whilst sand and sea stretch for miles into the distance. Simple-T is a fine art photographer born in Bucharest, Romania and based in Nürnberg, Germany. Their work has been displayed internationally.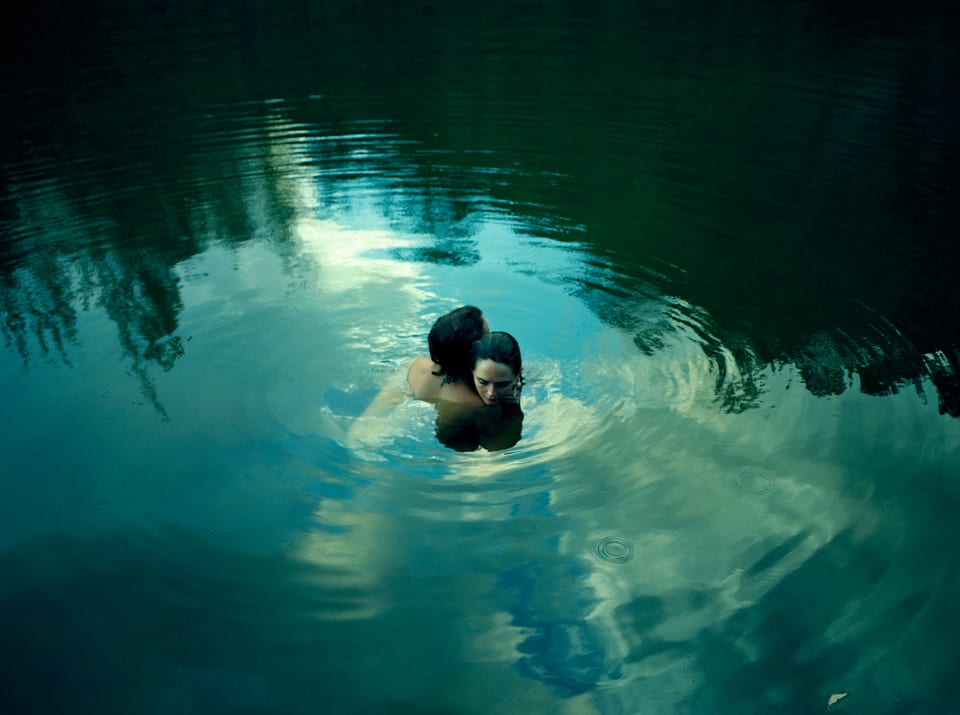 Tamara Dean | tamaradean.com.au
"For as long as I can remember I have yearned to be in nature. When I enter a forest I feel as though I have come home. This deep love of nature informs my life and practice." Centre of the Universe – taken from Tamara Dean's Only Human series – is designed to depict our fragility and vulnerability. Dean's work explores the relationship between humans and the environment. The artist is dedicated to acknowledging our intrinsic connection to the natural world, as witnessed against the background of the Australian Bush. Here, a couple floats amongst a rippling turquoise pool, embracing.
---
The Aesthetica Art Prize is a platform for the world's best artists, celebrating contemporary creativity in all forms. Submissions for the 2024 edition are now open. Find out more about the £10,000 award.
---
Image credits:
1. Carlos David, From the series Personae II.
2. Waterloo Station (Anthony and Joy, 1975), 2013. From the ongoing Love Stories project
3. Marcus Lyon, Bryan & Riley Barnhil: i.Detroit – a Human Atlas of an American City.
4. Simple-T, Alone No More, Hahnemühle William Turner fine art paper, 120cm x 80cm. Edition of 25. Courtesy of the artist.
4. Carlos David, From the series Personae II.
5. Tamara Dean, Centre of the Universe.
---
---