https://www.artsy.net/article/artsy-editorial-famous-photographers-6-unforgettable-fashion-moments
The Famous Photographers behind 6 Unforgettable Fashion Moments
To have the greatest impact, fashion design must live beyond store windows and runway shows. In the last 60 years, fashion photography has reached new heights of artistry, with photographers crafting a label's visual presence to gallery- and museum-worthy stature. Beyond fashion campaigns, photographers can also capture the designers at work backstage, allowing us insight into a level of creativity and dedication that's not readily visible in the seams of a zipper or the hem of a skirt.
Some of the most intimate and intricate designer and photographer pairings ever include Versace and Richard Avedon, Alexander McQueen and Ann Ray, and Rodarte and Autumn de Wilde. The following six partnerships have resulted in iconic collaborations that have elevated both artistic mediums through innovative imagery.
Charles Jourdan and Guy Bourdin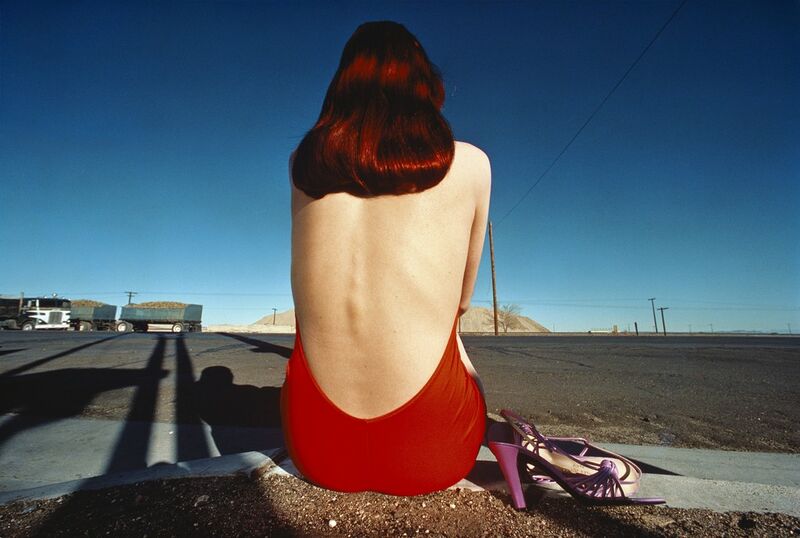 Louise Alexander Gallery
, which represents Bourdin's work. The famed image of a model in seamed fishnets whose top half is obscured under a red and yellow background came from this era, as did the image of a woman climbing a ladder in front of a wall of white shoeboxes. Bourdin shot for the brand for around 15 years, and in that time, he produced advertising images that are now considered works of fine art, displayed in museums internationally.
Versace and Richard Avedon
By 1993,
wrote
renowned fashion journalist Suzy Menkes in 2014. The images were praised for their freshness and energy. Gianni Versace and Avedon complemented each other: They were equally timeless and of the moment; they were also studied perfectionists. Together, they made what's now considered not just advertising, but art. "They were like brothers, they had the same take on things, the same drive for perfection and the same energy," Donatella Versace said in 2008.
Alexander McQueen and Ann Ray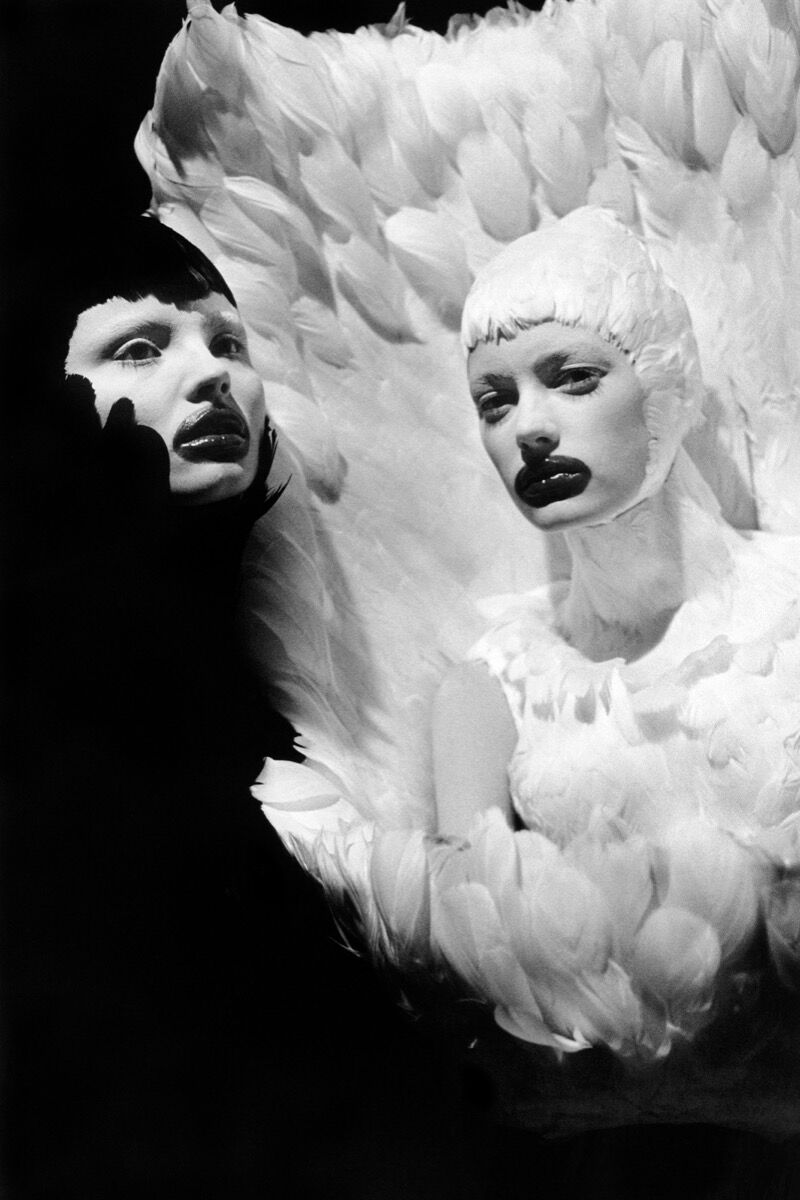 "I love accidents," photographer Ann Ray said on the occasion of her new exhibition "Ann Ray & Lee McQueen: Rendez-Vous." The show is on view at
projects+exhibitions
, the new gallery space of St. Louis–based organization Barrett Barrera Projects, until February 15, 2020. For 13 years, from 1997 to 2010, Ray was handpicked by legendary designer
Marc Jacobs and Juergen Teller
The first campaign
said
in 2012. Teller's quirky images of celebrities placed on a white page set a new standard in the industry; campaign images had previously only run full-bleed. The resulting photographs defined their entire working relationship: this distinctly off-kilter cool that both creators are still known for. "I know when I am taking a good picture. I just know it," Teller
said
in 2015. "I feel it with my mind and my body."
Rodarte and Autumn de Wilde
Before Autumn de Wilde met Laura and Kate Mulleavy, the sisters behind modern-classic line Rodarte, she had primarily been shooting music photography. Her work had graced the album covers of famed indie rock artists like Elliott Smith and Beck. The sisters found her at the right time, when de Wilde was seeking an opportunity outside of her field. It was a fortuitous collaboration for them, as well: They had brand-new designs, and needed photos to take with them to New York. In 2005, before anyone really knew what Rodarte was, de Wilde shot their first lookbook. Since then, she has worked with them on everything from backstage fashion week photography to campaigns to behind-the-scenes documentation of their costuming for
Black Swan
(2010), as well as their directorial debut,
Woodshock
(2017). Their visuals together are modern yet dreamy, nostalgic and ironic, and distinctly now. "I have always tried to make everything feel like a scene from a movie," de Wilde
said
in 2018. "That's what I try to give artists, musicians, actors, designers, directors, writers, whoever I'm photographing: permission to theatricalise their life a bit."
When Alessandro Michele took the helm at Gucci in 2015, he brought on British photographer
The Face
. He eventually won awards for his work on Prada campaigns in the 1990s. Today for Gucci, Michele's passionate embrace of nostalgia and vintage-inspired styles is alive and well in Luchford's images and video work, which capture everything from scenes inspired by 1950s movie musicals to quirky, old-school science fiction. "There's no written narrative. You create a world in a sort of all-encompassing collection of ideas and things that you then you have to sort of steer through," Luchford
said
in 2018. At once gritty and expressive, thoughtful and cinematic, Luchford's images have encompassed the spirit of Michele's Gucci in a total rebrand throughout the last four years, earning him continued international acclaim.