Exporting to new markets
Small business advice: how do I start exporting?
You may have set your sights on expanding overseas, but is your business ready? Columnist James Caan shares his tips
Do you have a dilemma? Email smallbusinessnetwork@guardian.co.uk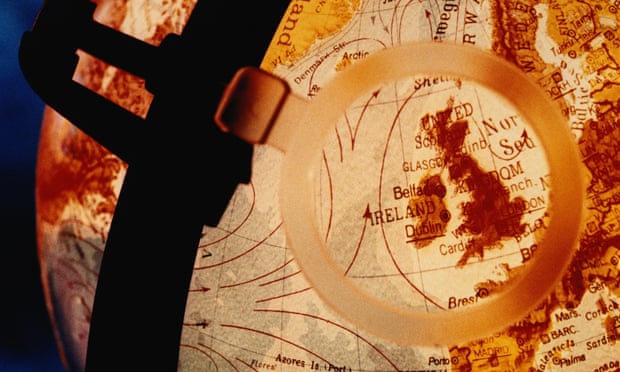 Investigate your competitors in new markets before looking beyond the UK. Photograph: Nick Dolding/Stone
Every fortnight a small business owner asks James Caan for advice. This week, a reader asks: How do I decide which country to export my products to? Where do I start?
Exporting is a huge step to take in business and, like all aspects of your startup journey, requires significant research and dedication.
Expanding your service or product overseas can take your business to another level. If you're successful, it can transform it. However, if you're not, the repercussions could be fatal.
Before you start thinking about the logistics, how and where you're going to export, you need to make sure you are export ready. To do this, there are a few things to consider.
First and foremost, you need to have UK success. There's no point going after other markets if you haven't established yourself at home first. Think about it logically, if you're not succeeding in the UK, where you are likely to be familiar with trends, cultures and policies, then trying to expand internationally could prove difficult. It's unlikely you will crack a market on the other side of the world if you can't sell your product or service on your doorstep, so spend time developing your brand so you're recognised in the market for all the good reasons.
Second, investigate your competitors, see if they are exporting and whether there is actually a demand for your business abroad. You wouldn't want to waste your hard work and money exporting only to find the market isn't there. If your research proves an expansion could be successful, you will need to run a thorough analysis on potential new local competitors and whether your business has the financial resources to take on a surge in market development. Exporting means your marketing, HR and financial commitments will double, so you need to prepare yourself.
It is crucial to bear in mind the potential barriers you will face when exporting. You need to understand the differing government policies, customer behaviours, culture, customs, and currency exchanges on profit in the area. Local knowledge will be invaluable when launching your products internationally – I have wasted a lot of time and money expanding into countries where I had little prior knowledge.
Think about hiring a local partner and start building connections with people who have real experience, who can add value and guide you in the right direction.
They are likely to have established connections in the industry who have the potential to be future customers. Remember that business is about people and I cannot express just how important relationship management is for your future success.
Exporting is a very expensive process, so to cut down costs think about whether you actually need to have a permanent presence in your chosen area. You may not necessarily need an office when you're starting out so think about a virtual office. This can give you an address and phone number without the maintenance costs that come with a physical office.
If after considering all of the above you're still looking to export, I suggest speaking to the team at UKTI. They can give you invaluable advice and get you on the right track.
Expanding overseas can be a game changer but make sure you don't rush, and spend time researching your new marketplace and customers. Good luck!
Sign up to become a member of the Guardian Small Business Network
here
for more advice, insight and best practice direct to your inbox.