https://www.bloomberg.com/news/features/2019-09-17/under-trump-health-insurance-with-less-coverage-floods-market
Health Insurance That Doesn't Cover the Bills Has Flooded the Market Under Trump
The administration's moves to weaken the Affordable Care Act have taken hold, and companies are cashing in.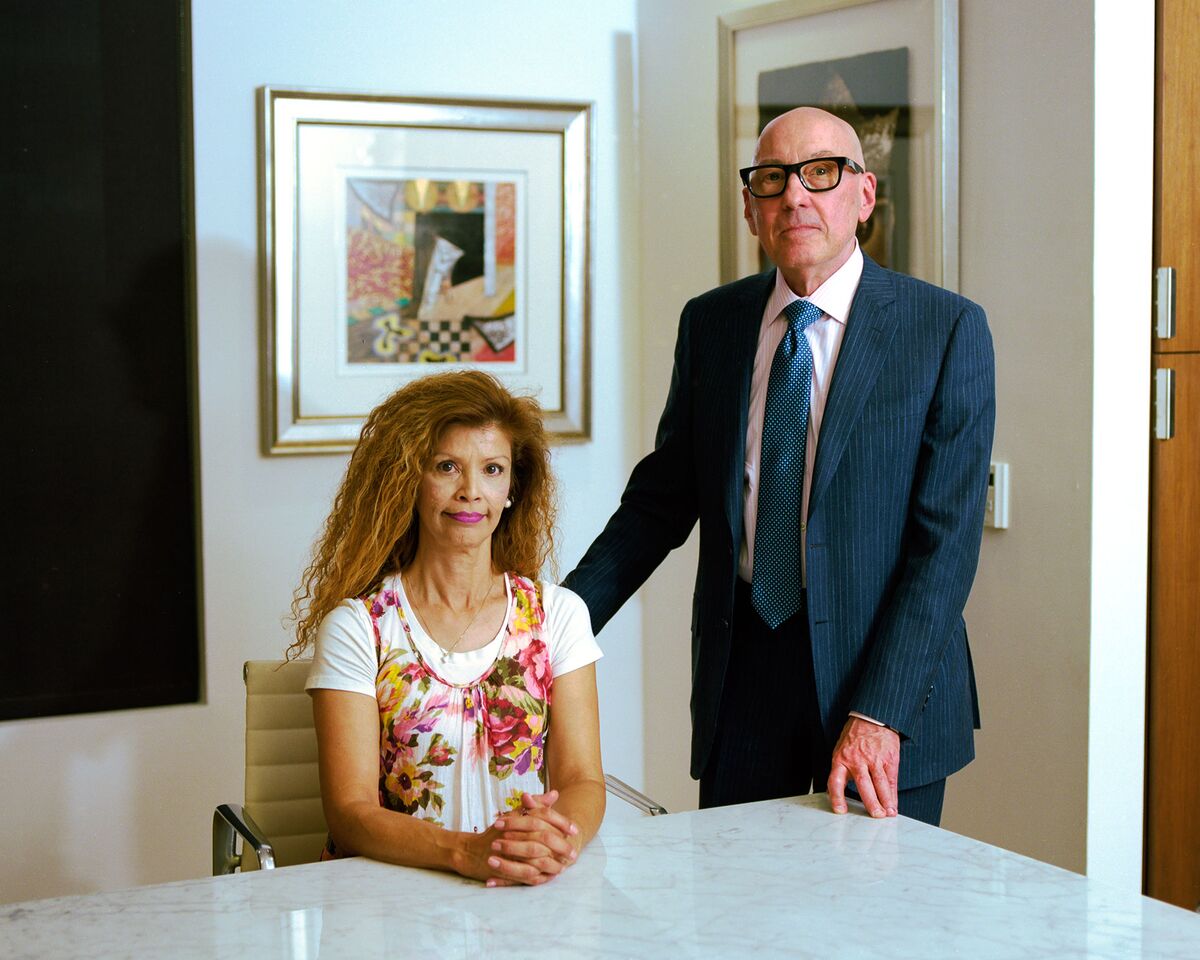 Early one Friday morning two years ago, David Diaz woke up his wife, Marisia, and told her he didn't feel right. He asked her to pray with him. Their son called 911, and within minutes, Marisia was tailing an ambulance down the dirt road away from the couple's house on the outskirts of Phoenix to a hospital in the city. David had had a massive heart attack.
Before being wheeled into surgery, he whispered the PIN for his bank card to Marisia, just in case. But the double-bypass operation was successful, and two weeks later he was discharged.
On her way out, Marisia gave the billing clerk David's health insurance card. It looked like any other, listing a copay of $30 for doctor visits and $50 for "wellness." She'd bought the plan a year earlier from a company called
Health Insurance Innovations Inc.
, with the understanding that it would be comprehensive. She hadn't noticed a phrase near the top of the card, though: "Short-Term Medical Insurance."
The Diazes' plan was nothing like the ones consumers have come to expect under the
2010 Affordable Care Act
, which bars insurers from capping coverage, canceling it retroactively, or turning away people with preexisting conditions. But the law includes an exemption for short-term plans that serve as a stopgap for people between jobs. The Trump administration, thwarted in its attempts to overturn the ACA, has widened that loophole by stretching the definition of "short-term" from three months to a year, with the option of renewing for as long as three years.
Fewer than 100,000 people had such plans at the end of last year, according to state insurance regulators, but the Trump administration says that number will jump by 600,000 in 2019 as a result of the changes. Some brokers are taking advantage, selling plans so skimpy that they offer no meaningful coverage. And Health Insurance Innovations is at the center of the market. In interviews, lawsuits, and complaints to regulators, dozens of its customers say they were tricked into buying plans they didn't realize were substandard until they were stuck with surprise bills. The company denies responsibility for any such incidents, saying it's a technology platform that helps people find affordable policies through reputable agents.
Six months after David's surgery, the Diaz family got a particularly big surprise bill—an error, Marisia thought when she saw the invoice. But when she called her insurer, she was told she'd have to pay the full amount: $244,447.91.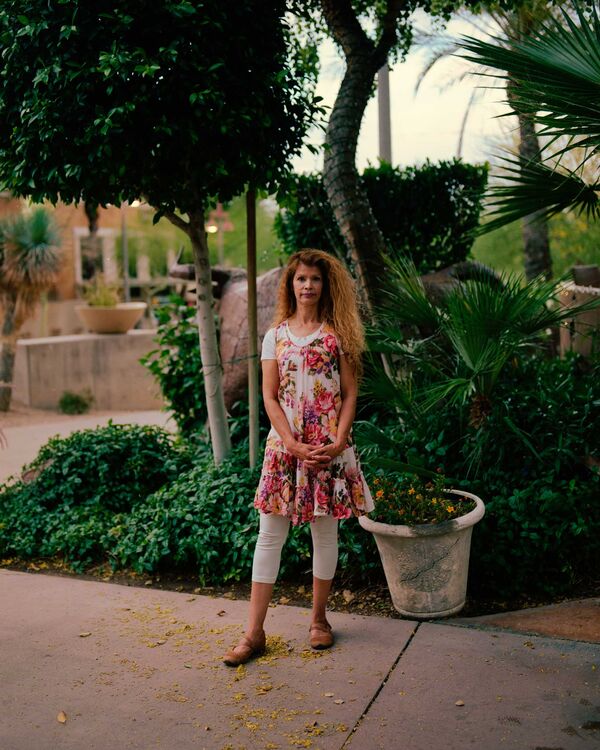 The ACA was designed around a fundamental economic bargain: Insurance companies would no longer be allowed to deny coverage to people who were already sick, and policies would have to cover a broad set of benefits, including prescription drugs, maternity care, and hospitalization. In return insurers were guaranteed that consumers would buy coverage or face tax penalties, and that subsidies would be available for people who needed them. The approach spread the financial risk of getting sick and aimed to guarantee that no one with insurance would have to worry about being bankrupted by necessary care. Preserving the bargain was essential, though; too many exceptions, and the edifice would crumble.
When the Republican-controlled Senate failed in 2017 to pass Trump-backed legislation that would have gutted the ACA, the administration instead seized on the loophole allowing consumers to buy certain noncompliant plans. Trump used an executive order to
extend the time limit for temporary plans
, which he and other Republicans talked up as a potential solution for cash-strapped consumers. Healthy people, they argued, could save money by buying policies that didn't cover perceived nonessentials. "These plans aren't for everyone, but they can provide a much more affordable option for millions of the forgotten men and women left out by the current system," Health and Human Services Secretary Alex Azar
said in August 2018
.
By then, the ACA system was already wobbling. Aetna Inc. and some other big insurers had been dropping off the state exchanges created for consumers to buy compliant plans, leaving a void that "junk insurers," as critics tagged them, rushed to fill. A
recent study
by Sabrina Corlette, a research professor at Georgetown University's Health Policy Institute, showed that ads for such plans often appeared at the top of internet searches for the government-run marketplaces. Health insurance also became the most common product pitched in robocalls—responsible, according to call-blocking service YouMail, for 387 million calls this April alone.
One company that moved nimbly to capitalize on the uncertainty was Health Insurance Innovations, known by its stock ticker, HIIQ. Founded in Tampa in 2008 by Michael Kosloske, whose father and grandfather both ran health insurance brokerages, the company sought to provide a clearinghouse for brokers who sold cheap insurance to individuals. It worked with insurers to devise a menu of plans, designed software for the brokers, and ran a call center to handle customer service.
After the ACA passed in March 2010, HIIQ continued promoting short-term plans and other limited forms of insurance that didn't have to comply with the new rules for comprehensive plans. In an interview with Fox News a few years later, Kosloske argued that these policies offered the same benefits at half the cost. "There's challenges with the Affordable Care Act, and we think our products provide a solution," he said.
The pitch worked, and Kosloske's company became one of the biggest players in its niche. When Trump took office, investors saw potential for expansion. HIIQ's shares tripled within two years of his inauguration, making Kosloske's stake worth more than $150 million at its September 2018 peak; he lives in one of Tampa's swankiest mansions and flies around in a Dassault Falcon 2000 jet. The company has also paid its chief executive officer since 2016, Gavin Southwell, at least $14 million in the role. HIIQ now brings in more than $350 million in revenue annually, and it projects that this year will be its most profitable yet.
Marisia Diaz found HIIQ when she was forced to go online to shop for insurance in 2016. In many respects, she and her husband were just the kind of people the Trump administration argues Obamacare has left behind. Most mornings, Marisia, an orange-haired 56-year-old who's a little over 5 feet tall, would wake before dawn to read the Bible and tend her chickens. She'd quit her job at a local utility to take care of her grandchildren and started spending her days chasing them around the lemon, peach, and tangelo trees outside the family's modest ranch house. David, a 49-year-old home remodeling contractor, made a decent living but didn't get health insurance through his employer.
For years, the Diazes had paid for comprehensive coverage from Aetna, but the insurer had recently announced it would no longer offer ACA plans in more than two-thirds of the U.S. counties it served, including the couple's, citing cost-control concerns. Eager to avoid the ACA marketplace, which she'd heard negative stories about, Marisia turned to Google to find a provider. She wrote down a slew of toll-free numbers and called them all, taking notes about their offerings.
Her first call was to HIIQ. She reached a broker named Linda Thiel, who was working from an office on Friendly Lane in Haltom City, Texas, for a subsidiary of HIIQ called
American Service Insurance Agency LLC.
"She was very friendly, seemed like she cared, and seemed like she wanted to give us the best plan for our family," Diaz recalls. "I trusted that."
After hearing out other brokers, she returned to Thiel. Diaz says Thiel led her to believe that the plan she wanted to buy, LifeShield STM, was similar to her old one, even though it cost only about $400 a month, less than her Aetna coverage. Had Diaz gone to the ACA marketplace, the family would have qualified for subsidies, but Thiel didn't mention that, Diaz says. She recalls the broker saying the policy had an impressive coverage limit of "three-quarters of a million dollars" after a maximum $7,500 deductible. Thiel acknowledged that some things wouldn't be covered, like prenatal care and addiction treatment, but, Diaz says, the rest of the disclaimer went by so quickly she couldn't follow the details.
By the time of David's heart attack, the LifeShield plan had expired, so Thiel had shifted the Diazes to a similar plan from
Everest Reinsurance Co.
The new one also had a $7,500 deductible, so Marisia got a credit card with a 0% introductory rate and, when David was discharged, had Banner-University Medical Center Phoenix bill that amount to the card.
She thought that would take care of their portion of the total, but it wasn't long before bills started to arrive. The ambulance company wanted $1,171.50. An internist wanted $1,139 for a day's care. When the billers requested David's insurance information, Marisia provided it. "Sometimes it takes a while for a claim to be processed and paid," she says. "I didn't think too much of it." Emergencies such as this were what insurance was for.
It wasn't until February 2018 that she really began to take notice. One of the new letters was stamped "past due." Another said "final notice." Another said "delinquent," highlighted in red. Still another was the "total you owe on all accounts"—the bill for $244,447.91, three times the value of the Diazes' home.
When Marisia called Everest's claims department, the representative was blunt: The insurer wouldn't be paying anything beyond the $4,000 the plan had already covered. Marisia dialed Thiel and reminded the broker that the family's plan was supposed to be comprehensive. She remembers Thiel contradicting herself on the call, at one point saying there must have been a mistake, perhaps with billing codes, then later saying Diaz had been told the family's plan was very limited and wouldn't cover such bills.
Marisia soon learned about the policy's limitations. The Everest plan didn't cover preexisting conditions, limited the number of doctor visits, and capped hospital coverage at $1,000 a day. It allowed a maximum of $250 per emergency room visit and $5,000 per surgery, not nearly enough to cover the usual cost of those services. Most benefits didn't kick in until the $7,500 deductible was met. And the listed maximum total payout of $750,000 was misleading: It didn't mean the Diazes' bills would be covered up to that amount after they paid the deductible; it just meant that if Marisia underwent, say, 150 surgeries, she could get $5,000 for each, leaving her to cover millions of dollars in additional bills.
Once Marisia realized the bills for David's heart attack wouldn't be covered, she frantically called medical offices. As the couple discussed what to do, David started talking about bankruptcy. Marisia tried to put on a brave face. "Don't talk that way," she recalls telling him. "God is going to take care of us." The couple didn't tell their friends or family about their debt, except for their son, Mickey, who does communications for a law firm in Phoenix. He got them a referral for an attorney named
Charles Surrano
.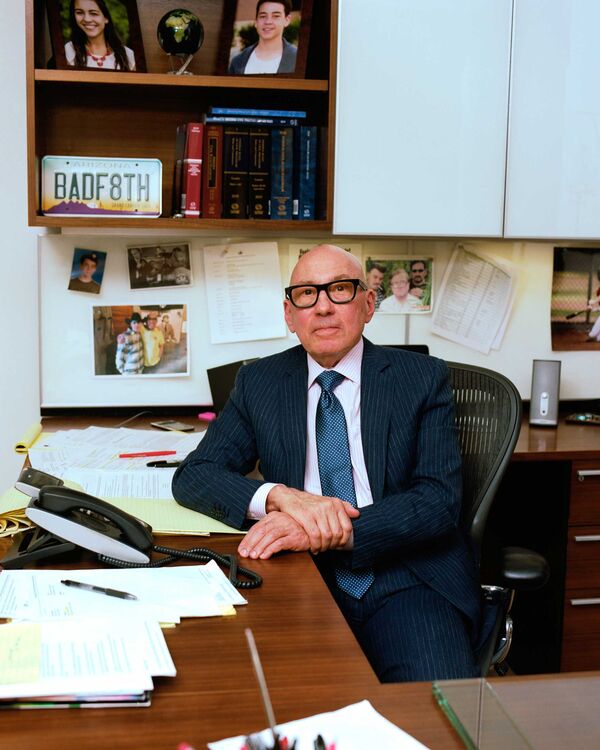 Surrano once defended insurers. Now he sues them. He specializes in "bad faith" cases, in which companies deny claims without basis. He once won a $59 million judgment for a client whose disability insurance payments were stopped by an insurer that was systematically cutting off its most expensive customers. Originally a New Yorker, Surrano has worked in Arizona for more than 30 years. The conference room at his office overlooking downtown Scottsdale overflows with fake succulents, and his shelves display twin license plates reading GOODF8TH and BADF8TH. (The one on his Tesla says REASON.)
In August 2018, after meeting the Diazes and hearing their story, he filed a lawsuit against HIIQ, Everest, and Thiel, accusing the broker and HIIQ of consumer fraud and negligent misrepresentation, and Everest of breach of contract. Everest says in court filings that the Diazes were informed of the limitations of the policy and that it handled claims appropriately. HIIQ and Thiel denied the allegations but didn't provide an alternative version of events. The company told
Bloomberg Businessweek
it couldn't discuss the specifics of any particular customer's experience but said in a statement that it requires brokers to disclose the limitations of any policies they sell. It also said it isn't an insurer and isn't responsible for coverage decisions made by insurers whose policies it offers.
Surrano saw insurers behaving badly long before Obamacare, but he credits the Trump administration with the abuses being perpetrated today. "Creating an exception to the requirements of Obamacare is what gave rise to this kind of stuff," he says. "This is what you get—you get people like Mrs. Diaz and her family."
Similar stories aren't hard to find. Complaints to the Federal Trade Commission obtained by
Businessweek
via the Freedom of Information Act detail numerous cases of HIIQ customers buying medical insurance they believed was comprehensive, then having their claims rejected or barely paid out. "I feel me really dumb," wrote one person who'd found out her ADHD medication wasn't covered. Another customer said she was reminded of the John Grisham novel
The Rainmaker
, in which an insurance company has a policy of rejecting every claim. Trudy Slawson, a 65-year-old in Great Falls, Mont., who bought an HIIQ-administered plan in 2016, thought she had comprehensive coverage until getting a surprise bill for $60,000 after her husband's emergency gallbladder removal. The insurer paid only $100. "I believed what they were telling me," she says.
Some brokers who've worked with HIIQ have run into trouble with regulators. The Massachusetts attorney general is investigating HIIQ and at least one brokerage that formerly sold for the company over what she calls misleading tactics. "You sell bad products to people under false terms," an anonymous reviewer on indeed.com wrote of the brokerage. "You get paid well if you scam enough people."
HIIQ doesn't directly employ brokers, but the company says it goes to great lengths to ensure that agents are honest with customers, including by providing training, running background checks, conducting site visits, and staging phone calls from secret shoppers. Those who break the rules can be kicked off the platform. "HIIQ has diligent vetting and effective ongoing compliance monitoring," Elizabeth Locke, an attorney representing the company, wrote in a letter to
Businessweek
. Last year, HIIQ settled a 43-state investigation into broker sales practices by agreeing to pay $3 million and monitor salespeople more closely, without admitting wrongdoing.
A recent FTC lawsuit raised further questions about how closely the company has been watching its brokers. Filed in November 2018 in federal court in Fort Lauderdale, the suit sought to shut down a group of boiler rooms run by a flashy 35-year-old named Steven Dorfman. The FTC said he'd swindled tens of thousands of people out of more than $100 million by passing off "sham" insurance policies as comprehensive health insurance, spending the profits on private jet flights, a white Lamborghini Aventador, a black Rolls-Royce Wraith, and a $300,000 wedding in Bal Harbour, Fla. One former customer service manager told the commission that Dorfman's operation fielded as many as 3,000 complaints a day.
The FTC said that Dorfman was selling policies through HIIQ and that the company had paid him $145.7 million in commissions across several years, meaning he might have been one of HIIQ's biggest brokers. Dorfman, who declined to comment, denied the allegations. HIIQ, which wasn't sued itself, said that it had stopped doing business with Dorfman as soon as the case was filed.
Hedge funds that bet against corporate wrongdoers took notice of the FTC's lawsuit. Last year an anonymous short seller posting under the pen name Aurelius Value wrote a blog post calling attention to the company's connection with Dorfman. "We believe it is now a question of when, not if, HIIQ's business will implode," he said. In May, HIIQ was the most shorted stock in the country, according to financial analytics company S3 Partners LLC.
Southwell, the CEO, told Wall Street analysts that his company was under attack. "It is certain people's full-time job to try to attack this business with never-ending, false, and misleading information," he said. "It is our day job to keep building a successful growth company with incredible cash flow." He asserted that HIIQ's regulatory problems were in the past, accused critics of cherry-picking unhappy customers, and singled out four happy ones whose costly medical problems had been covered entirely by policies bought through HIIQ.
"We are not perfect," he said. "The health system here has major issues, which are well-publicized, and we work hard to keep improving, so we have less complaints and less issues than anyone else that we are aware of." He also said it's heartbreaking when a broker misleads a customer or an insurer denies a valid claim.
When customers have made accusations to that effect in court, the company has defended itself aggressively. Charley Butler, a truck driver in Montana, filed suit in April 2017 after his insurance didn't pay for his testicular cancer treatment, leaving him with $69,000 in unpaid bills. During a deposition the following year, Lee Henning, an attorney for HIIQ, tried to undermine Butler's claim that the debt had left him anxious. If you need money so badly, Henning asked, why doesn't your wife get a second job? He reminded Butler that the Bible says a wife should be a good "helpmate."
"I'm really sorry for everything you've gone through," he said next. "But whether or not the insurance company had handled your case differently, you still would have had cancer, correct?" Henning didn't respond to a request for comment; HIIQ says he no longer represents the company and that it doesn't condone his comments to Butler.
On June 14, Trump held a ceremony in the White House Rose Garden to
announce a new policy
that lets employers steer as much as $1,800 in tax-exempt funds to their employees instead of offering them comprehensive health plans. The move will likely create many more customers for HIIQ's industry. "We're putting the people back in charge with more choice for better care at a far lower cost—and other people will not be paying for their health care," Trump said.
Brokers are already gearing up for November, when the open enrollment period for Obamacare plans will drive millions of potential customers online. Earlier this year, HIIQ paid roughly $70 million to buy TogetherHealth, a company that runs TV ads targeted at over-65 shoppers and directs those who call in toward insurance brokers. Southwell told Wall Street analysts that TogetherHealth brings in a million customers a year, and that HIIQ can redirect them to its network of brokers and products. "There is much low-hanging fruit in the over-65 space," he said. "We expect significant growth." HIIQ has since announced that it's conducting a strategic review, essentially putting itself up for sale to private equity firms, which would get it off the stock market and solve its problem with short sellers once and for all.
As for the Diazes, Surrano is looking to take depositions from Thiel and other HIIQ representatives, a process that could take months. It's unlikely a trial would start before next summer. In the meantime, the couple is still struggling with the debt from David's heart attack.
After the initial wave of bills came in, Marisia started sending $10 to each of their creditors, attaching a signed note asking the recipient to accept the money as a "payment of good faith." The debt is never far from her mind. "I wake up thinking about it," she says. "I go to bed thinking about it. It doesn't go away." The family switched to a comprehensive, ACA-compliant insurance policy in December 2017. With government subsidies, it costs less than they were paying for junk insurance. —
With Tatiana Darie