"Great fight" - Petra Kvitova heaps praise on Karolina Muchova after French Open loss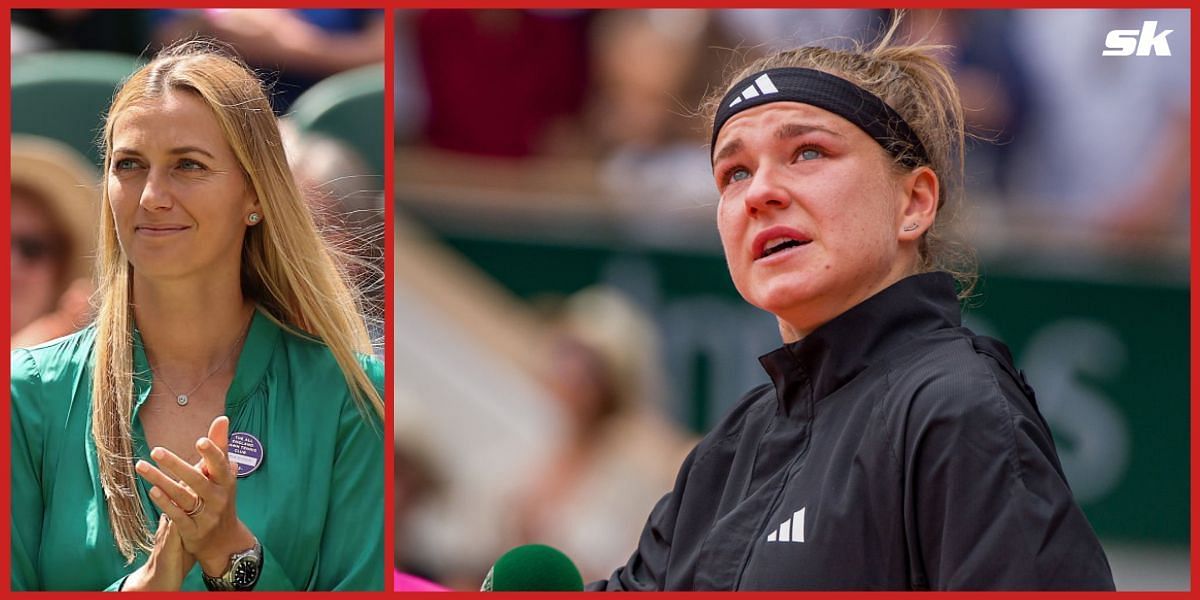 Petra Kvitova took to social media to heap praise on countrywoman Karolina Muchova, who lost her maiden Grand Slam final at the French Open to none other than World No. 1 Iga Swiatek on Saturday.
Kvitova, who knows the feeling of losing a keenly contested Grand Slam final all too well, posted a story on her Instagram account, lauding Muchova's fighting spirit and congratulating her on a great tournament.
"Great fight in your first Grand Slam final, cogratulations on the great tournament and I'm sure there are more to come!" Petra Kvitova wrote on Instagram.
Muchova had a breakthrough run over the two weeks in Paris, reaching the finals after posting wins over the likes of top-10 players Maria Sakkari and Aryna Sabalenka.
The Czech looked slightly overwhelmed at the start of the summit clash, being outmanoeuvred by Swiatek at Philippe Chatrier. She found her French Open dream fading after falling a set and a break down with around an hour on the match clock.
Something clicked for Muchova at 0-3 in the second set, as she rallied to win nine of the next eleven games to close the second set 7-5 and go up an early break in the decider.
It was Swiatek's turn to mount a comeback. The World No. 1 had not dropped a single set in any of her previous matches at this year's tournament. She closed out a tight 6-2, 5-7, 6-4 win to lift her third French Open and fourth Grand Slam trophy.
Petra Kvitova, for her part, lost a similarly tight Grand Slam final at the 2019 Australian Open. Much like her countrywoman, the two-time Wimbledon champion pushed Naomi Osaka to the brink before going down 6-4 in the decider.
---
Petra Kvitova hails Karolina Muchova conqueror Iga Swiatek for French Open triumph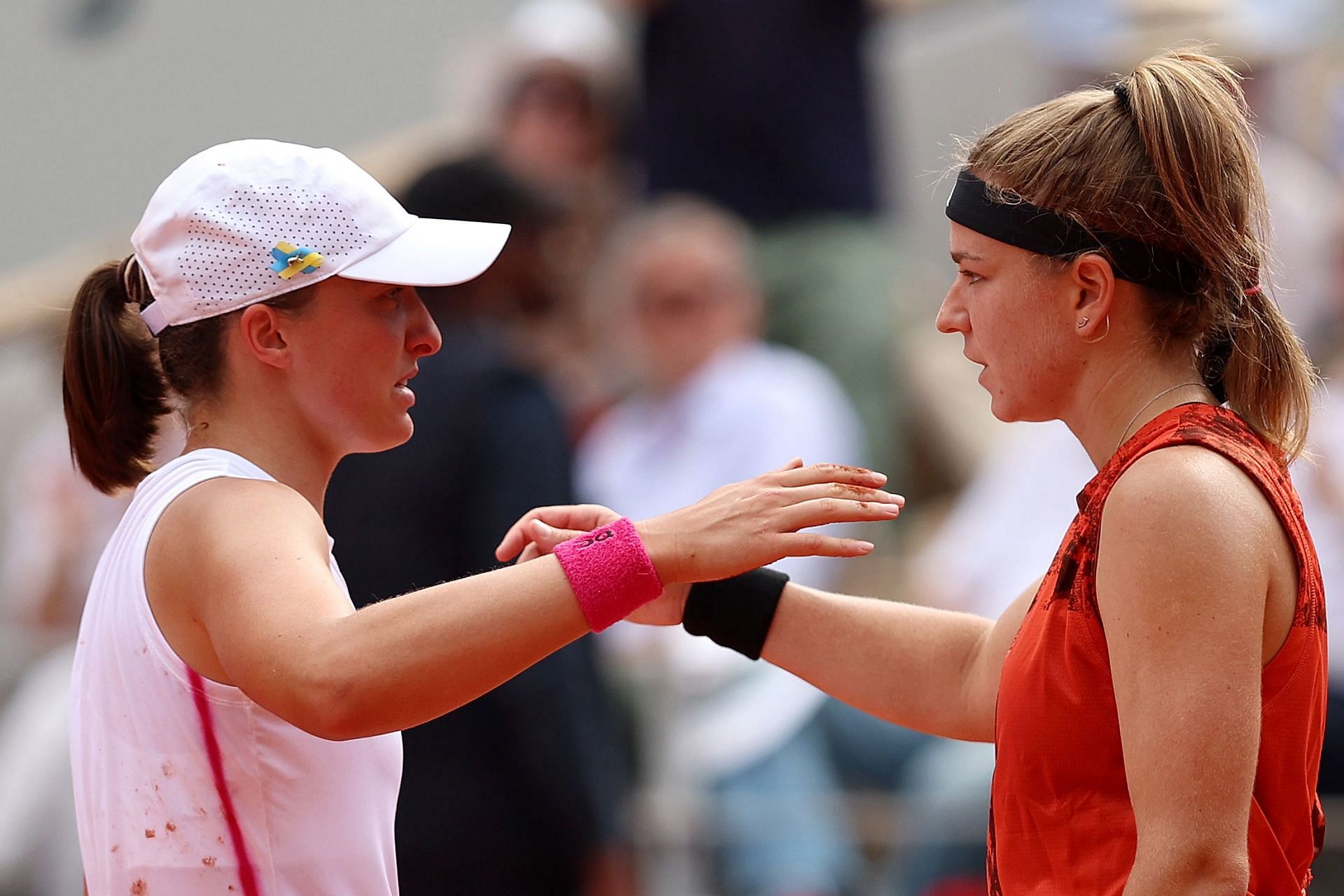 Petra Kvitova also took a minute to congratulate Karolina Muchova's conqueror, Iga Swiatek, on her French Open triumph in a separate post. Hailing her as "queen Iga", Kvitova congratulated the World No. 1 on securing her fourth Grand Slam trophy.
"And of course, congrats to queen Iga Swiatek on her fourth Grand Slam, wow," Petra Kvitova wrote in another Instagram post.
Kvitova, Swiatek, and Muchova will now shift focus to the grasscourt season, which commences with the Nottingham Open in the United Kingdom and the Rosmalen Open in the Netherlands next week.