Brexit Flight to Shift 30,000 Jobs to Poland, Minister Says
by and
Government spoke to 30 companies about moving jobs to Poland

JPMorgan said to mull relocating 2,500 jobs to central Europe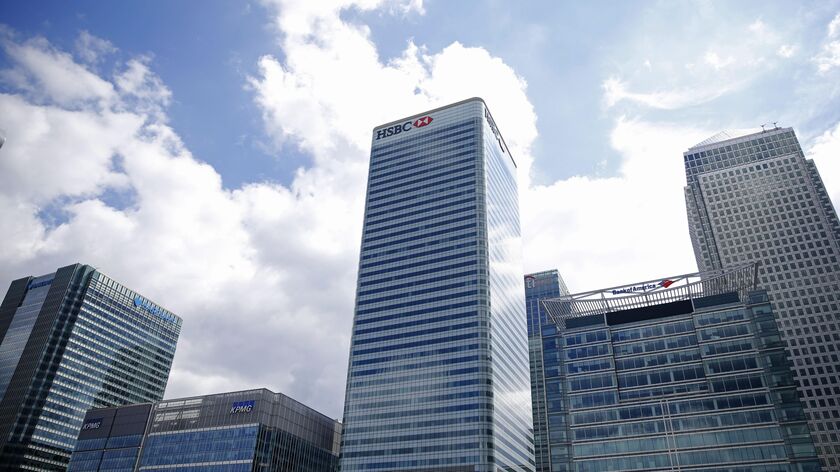 Poland will attract as many as 30,000 British jobs to its business-service sector this year, its government said, as the biggest eastern European Union member tries to lure companies considering leaving the U.K. after it voted to depart from the bloc.
Following the outflow of more than a million Poles to Britain and other western European countries since the country gained EU membership in 2004, the government in Warsaw is trying to bring them back. Part of that is a multi-year, 1 trillion-zloty ($245 billion) plan to make the economy more innovative and rely on domestic capital rather than investment from abroad, deputy Prime Minister Mateusz Morawiecki said Monday. Poland spoke with more than 30 financial and other companies last year over moving parts of their workforce from the U.K. after Brexit, he said.
"Poles were moving to London, now companies from London are relocating their workplaces to Poland," Morawiecki told a news conference in Warsaw. The government has received information on plans of "several dozen" investments, including "big ones."
Poland and other EU nations are jostling for position as Prime Minister Theresa May prepares to trigger the process that will take Britain out of the bloc. While Frankfurt and Paris are vying to coax big banks and their euro clearing operations away from London, lower-wage countries in central and Eastern Europe are wooing companies to resettle their back-office and other operations in the region's booming shared service centers.
Poland Ready
The average salary in Poland's financial and accounting industry amounted to about 104,000 zloty ($25,500) a year, according to the 2015
Antal Salary Report
. A recruitment survey by Goldman Sachs Group Inc., also from 2015, said that banking salary levels were "flattening out" between eastern and western Europe.
The report said that "several years ago" a financial director at a medium-size Polish company earned 30 to 40 percent less than in Britain, while an accountant earned between a third and half of a Briton's salary. Now the differences are smaller, it said.
Brexit has already helped staunch the flow of workers leaving Poland for fellow EU members in the richer West. The number now considering moving abroad dropped a third after the U.K.'s June referendum, according to a September poll by Work Service SA, a recruiting and human resources company.
Unemployment in the Baltic Sea country of 38 million people bordering Germany, Ukraine and Russia's Kaliningrad ex-clave among others, has fallen to a record-low 8.3 percent. In the 2017 Bloomberg Innovation Index, which measures and ranks countries and sovereigns' overall innovation capacity, Poland moved up one spot from last year to 22nd among 78 nations.
That has helped Poland lead the region in attracting service-center jobs, with the number rising to 212,000 last year and on track to hit 300,000 in 2020, according to a
report
by the Association of Business Service Leaders. Among the bigger names are International Business Machines Corp and Cisco Systems Inc, both of which have large offices in the city of Krakow.
Financial Services
In financial services, UBS AG has one of its two global hubs in Krakow. Goldman Sachs, which is planning to cut its London staff in half to 3,000 workers, will
expand its Warsaw office
to "several hundred" people over the next three years, Handelsblatt reported this month.
JPMorgan Chase & Co. may move as many as 2,500 jobs to central Europe, Warsaw-based Puls Biznesu reported Monday. The bank is considering creating back-office positions in Poland as part of a plan to continue to look for alternative places for operations, according to a person with knowledge of the discussions.
"We are always reviewing our options to improve our real estate strategy for back office functions. Any such review has nothing to do with London jobs or Brexit," Jennifer Zuccarelli, a spokeswoman for JPMorgan, said by phone.
Magda Lau, the Development Ministry's spokeswoman, declined to confirm Morawiecki's comment has anything to do with the plan of JPMorgan.
Before it's here, it's on the Bloomberg Terminal.
LEARN MORE