Bloomberg Pursuits

<

noreply@mail.bloombergbusiness.com

>

Anular subscrição
As the Masters tournament wraps up this weekend in August, Georgia—and questions come to the fore on just how steeped in White privilege and segregation it is—a pair of golf industry insiders are working on revitalizing Washington, D.C.'s municipal courses for the masses. And after that, America's.
Mike McCartin and Will Smith founded the National Links Trust in 2017, and in 2020, the 501(c)3 nonprofit won a lease from the National Park Service to run the capital's three municipal courses. The goal: Instead of a ramshackle collection of scrubby afterthoughts, the courses will become urban oases to welcome new golfers, as well as serve the longtime regulars.
An aerial view of the Langston Golf Course on the Anacostia River.
Source: National Park Service
Between the historic Langston Golf Course and its sister properties, East Potomac Park and Rock Creek Park, Washington-area golfers average 120,000 rounds per year—a pace that matches the top resorts in the country, and at $25, is much less expensive.
An all-star lineup of architects has signed on pro bono to renovate the courses. Gil Hanse, best known for his course at the 2016 Summer Olympics in Rio de Janeiro, will turn Rock Creek Park into a 9-hole facility with a reimagined practice range. Tom Doak of Pacific Dunes fame, among others, will try to restore East Potomac Park's original 18-hole reversible design.
This 1931 image of "Section G" of Anacostia Park was taken eight years before the construction of Langston Golf Course, the first golf course for Black Americans built on federal lands.
Source: National Park Service
Beau Welling, who worked on upgrading the historic course at Stanford University and has assisted on projects with Tiger Woods's TGR Design, is on board to redesign Langston. In addition to serving the community, Langston is slated to host the revived Howard University golf team, which received a donation from NBA star Stephen Curry to fund both men's and women's golf for six years.
What the NLT is aiming for is a maintenance plan that's feasible on a city budget—not PGA Tour-quality facilities.
"If a segment of the golfers pays $200 [as greens fees], they expect a $200 experience," McCartin says, which "can take away from the golf course feeling like a welcoming place for people just taking up the game."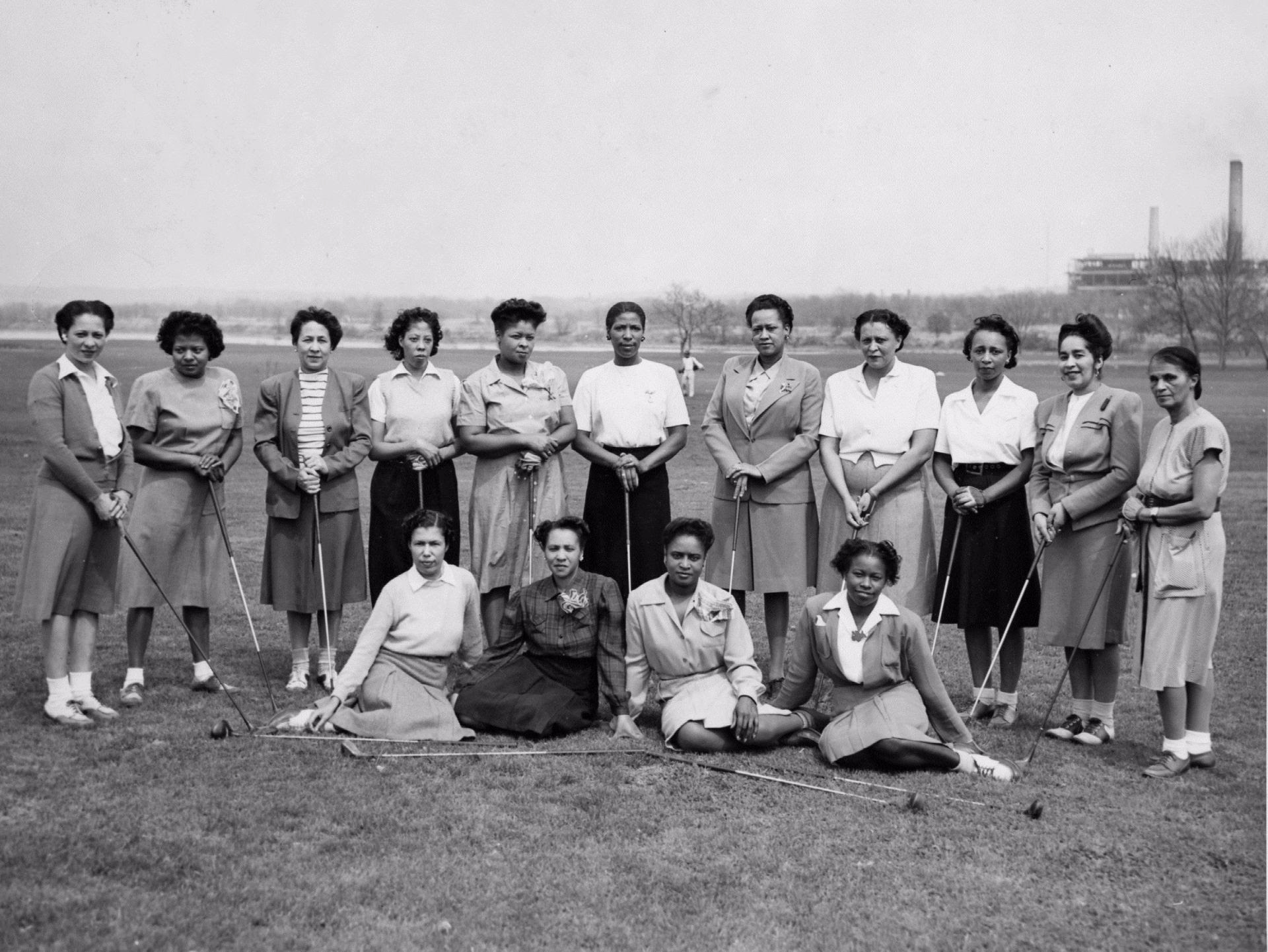 Members celebrate the 10th anniversary of the Wake-Robin Golf Club at Langston in 1947.
Source: National Park Service
Langston has some history on its side. Built in 1939 to serve the Black golfing community, it became a catalyst for civil rights in 1941 after members protested the lack of maintenance and staffing by playing a round at the White golfer-only East Potomac Park under the protection of park police, fending off hecklers and insults. The news reached Secretary of the Interior Harold Ickes, who ordered all national parks—and thus the city's municipal courses—opened to all.
"Our priority is to protect the inclusive culture that has developed and ensure these courses remain the gateways to golf for the D.C. community," McCartin says. There is little political will to contribute to a park that's perceived to benefit only elitists.
East Potomac Park.
Source: East Potomac Golf Course
Indeed, Wendell Haskins, former senior director of diversity and multicultural initiatives at the PGA of America, says the key is for the local community to have a stake. "You need Black people, women, and other minority groups to be part of this economy," he says. "That's often grossly overlooked."
Earl Cooper, co-founder of the Eastside Golf apparel brand, says his hope for the NLT is that it will keep prices low for the kinds of players who play golf now. So far, the NLT concurs. "Good golf doesn't have to be expensive golf," McCartin says.
Goat Hill Park, a muni in Oceanside, Calif., with major appeal.
Source: Goat Hill Park
A plan to renovate the three public courses in the nation's capital is just the first wave of a massive campaign.
Prices are hitting record highs as players flock to the city-state's courses.
In a city where Black people comprise two-thirds of the population, the biggest event of the year is steeped in White privilege and segregation.
The surge in online shopping has developers looking for acreage, and the links-to-logistics conversion is proving to be a winning move.
New footage of Alan Webb's 3:59.86-minute mile race in 2001 will be attached to an NFT and sold to benefit charity.
Keep a lookout Saturday for a special edition newsletter with Bloomberg Green. Once a month, we will bring you an exclusive story at the intersection of luxury, lifestyle, and the environment.
First up, a zero-emission superyacht that will offer vacations where people can learn about the climate science. The atomic-powered ship itself will be equipped to do scientific research and cost passengers $3 million for a 10-day trip.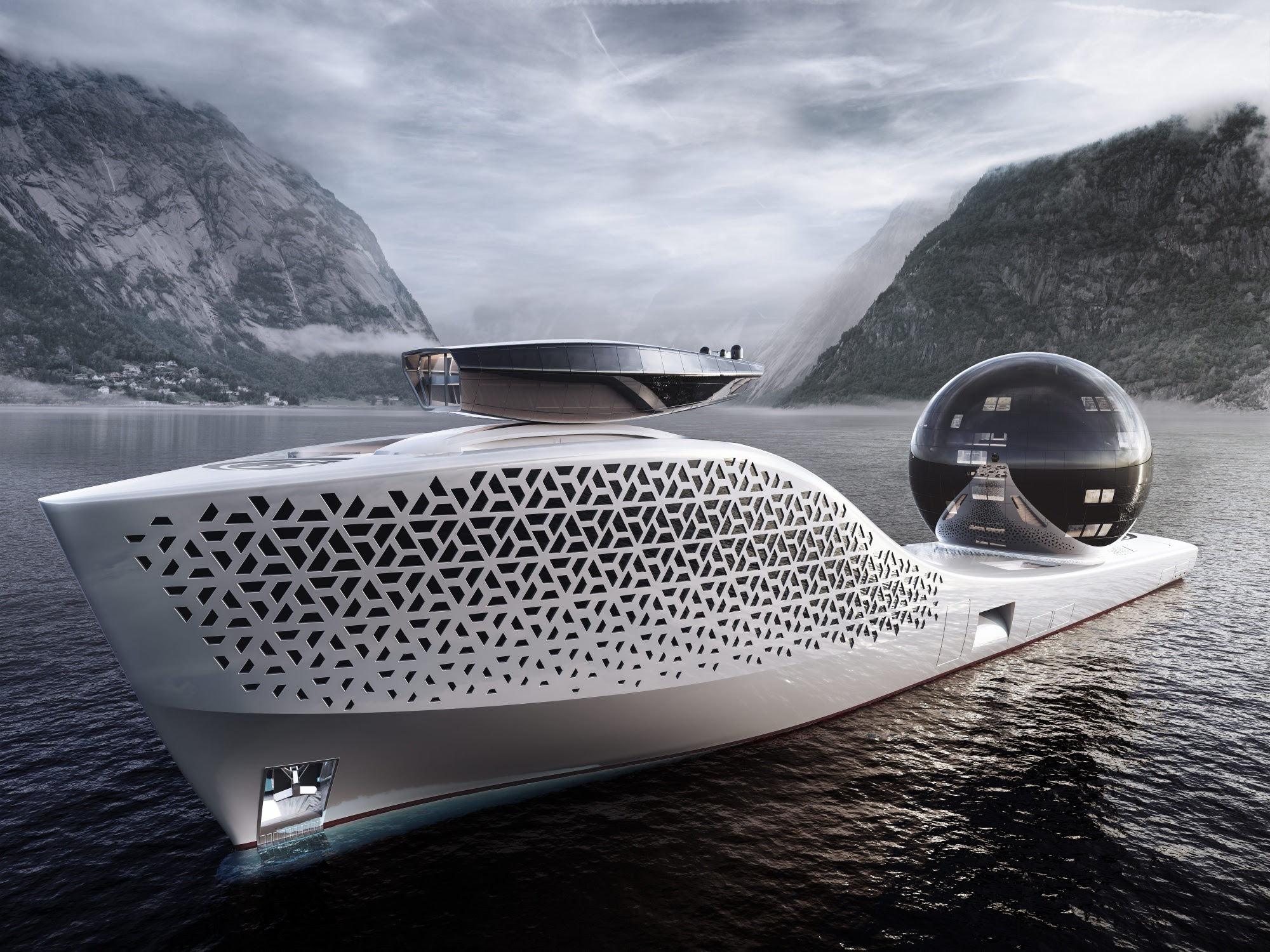 Artist rendering of Earth 300 ship.
Source: Earth 300
The founder of the project calls the ship "The Eiffel Tower of our generation." Find out why this weekend.
From the Pages of Bloomberg Businessweek
LeBron James's wrapped Lamborghini Aventador.
Photographer: Cameron Cardelli
| | |
| --- | --- |
| | |
| | |
| --- | --- |
| | |
| | |
| --- | --- |
| | |
| | |
| --- | --- |
| | |
| | |
| --- | --- |
| | |
| | |
| --- | --- |
| | |
Paid Post
The power of PayPal online, now in person.

Give your small business an easy way to accept touch-free, in-person payments. Create a unique QR code with the PayPal app and display it on your device or as a printout in store. Download the app.
Customer must have PayPal account and app to pay.
You Don't Say
Hoshinoya Tokyo.
Photographer: Kiyoshi Ota/Bloomberg
"We've been in business for more than 107 years, and it's now time to think about the next 100 years." —Yoshiharu Hoshino, CEO of Hoshino Resorts, on the U.S. expansion of Japan's luxury hotel brand.
Taking a meeting with the King.
Illustration: Till Lauer
"Well, you know, surely, if you're dealing with someone wearing a Rolex, you have to imagine you're probably dealing with a pretty successful individual." —Steve, the watch boutique salesman, to a first-time Rolex buyer.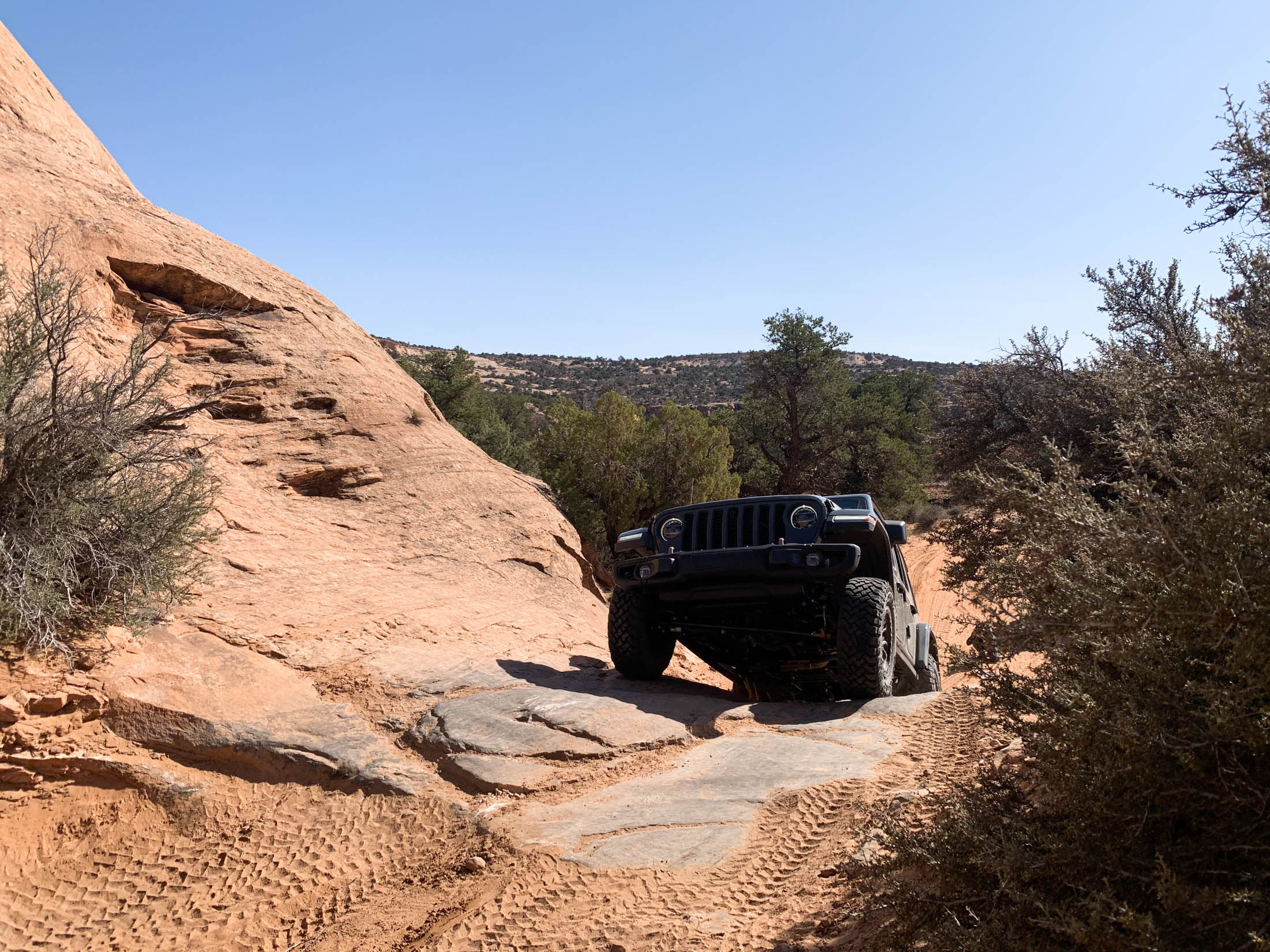 Off-roading near near Moab, Utah.
Photographer: Hannah Elliott/Bloomberg
"I came away with a sense of freedom ... the 392 felt alive, potent with the potential for adventure and a proven ability to go anywhere I had the courage to send it." —Car critic Hannah Elliott on test-driving the new V-8 Jeep Wrangler Rubicon.
Another Lane co-founder Chad Jones with some of their stock.
Photographer: J Adam Giese/Bloomberg
"You can sometimes no longer recognize the culture that you grew to know and love." –Another Lane's Adena Jones on fighting the 'gentrification' of sneaker collecting.
Pro tip: never put a cactus in the bathroom.
Illustration: Loni Harris
"Some plants don't make it. Keep trying." —Author and expert Emily L. Hay Hinsdale on how to keep your plant babies alive after Covid.
Chef José Andrés.
Photographer: Shannon Finney/Getty Images North America
"New Yorkers are not fools. So I have to be ready." —Chef José Andrés on betting big on cities and his expanding restaurant empire.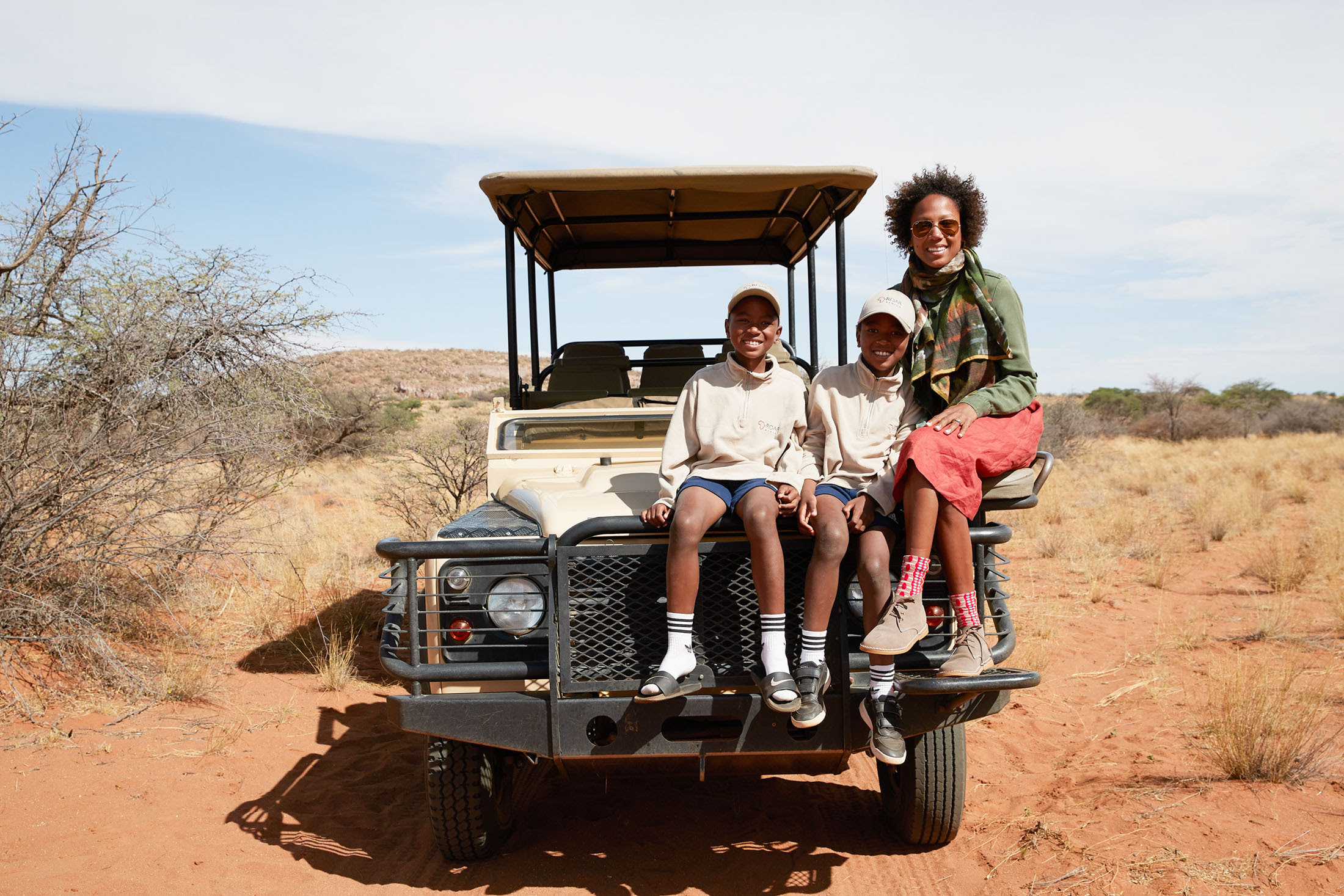 On safari with Roar Africa.
Source: Roar Africa
"Would you want to be in a country where the medical system is in trouble?" —Dr. Richard Malley, a pediatric infectious diseases specialist, on the complicated calculus of family travel even with vaccines.
And if you read just one thing...
Harmony in the home from a surprising duo.
| | |
| --- | --- |
| FOLLOW US | GET THE NEWSLETTER |
You received this message because you are subscribed to Bloomberg's Pursuits newsletter.
Unsubscribe | Bloomberg.com | Contact Us
Bloomberg L.P. 731 Lexington, New York, NY, 10022