https://golf.com/news/sergio-garcia-top-100/?fbclid=IwAR1Ce-6bb2wRwj4hWMS5F1mpuOat4BCJCn9VBr8sQns74P3V_Fb9znodPB4
Sergio Garcia accomplished something that not even Tiger Woods has done. But his impressive streak will come to an end next week.
This incredible Sergio Garcia streak will come to an end next week
GETTY IMAGES
One PGA Tour defector is about see an impressive OWGR streak come to an end.
In the history of the Official World Golf Ranking, only three players have stayed in the top 100 in the world, without interruption, spanning four different decades: Vijay Singh, Phil Mickelson and Sergio Garcia.
Garcia was the last of that trio to have his streak survive, but like Mickelson in early 2021, Garcia will fall out of the top 100 after this week, according to Twitter OWGR guru Nosferatu.
The Spaniard has fallen 22 places to No. 99 in the world since his OWGR-eligible event at the BMW PGA Championship in September. He played in all 8 LIV Golf events since June, but since that tour has yet to earn world ranking points, his standing has suffered.
Garcia withdrew at Wentworth and was later seen at that weekend's Texas-Alabama football game. He hasn't played on the DP World Tour since, despite LIV golfers currently being eligible to compete, pending a legal resolution in the UK Courts.
Garcia entered the top 100 in the world in at the Murphy's Irish Open in July of 1999 when he was 19 years old. The next month he had his now-legendary duel with Woods at Medinah, finishing second at the PGA Championship.
Garcia rose as high as No. 2 in the world but now faces a reality many LIV Golfers will experience for the foreseeable future: only being able to earn world ranking points at major championships.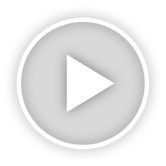 Jack Hirsh
GOLF.COM EDITOR
Jack Hirsh is an assistant editor at GOLF. A Pennsylvania native, Jack is 2020 graduate of Penn State University, earning degrees in broadcast journalism and political science. He was captain of his high school golf team and still *tries* to remain competitive in local amateurs. Before joining GOLF, Jack spent two years working at a TV station in Bend, Oregon, primarily as Multimedia Journalist/reporter, but also producing, anchoring and even presenting the weather. He can be reached at jack.hirsh@golf.com.