Are Some Corvettes Better Than Others?
Since its introduction in 1953, the Chevy Corvette has been recognized as one of the most iconic sports cars of all time. Yet, for as popular as the brand has become in the last sixty-eight-plus years, there has always been a stigma about certain Corvettes being "better" than others. For many consumers, the "best" Corvette might well be the car that harkens back to their childhood. Someone born in the late fifties probably identifies with the 1963 Split Window coupe as the epitome of all Corvettes, while someone born a half century later probably looks at the 2019 Corvette ZR1 in much the same way.

Since its introduction in 2020, the mid-engine Stingray has divided Corvette enthusiasts right down the middle. Some love the power, handling and drivability of the C8 Stingray, while others are offended by its outward appearance, calling it a "garish bastardization of the European sports cars (such as a Ferrari.)" There are seemingly very few who take a neutral stance about the car – most either love it or hate it.
But why? The evolution of this latest Corvette is fundamentally no different than the second-generation of the mid 1960s. Yes, there are day-and-night differences in appearance, mechanical configuration, handling and power, but each emerged from the imaginations of the engineers and designers responsible for their creation. In the sixties, we had Bill Mitchell, Zora Arkus-Duntov and Larry Shinoda pining away on a second-generation metamorphosis of Earl's original Corvette Roadster. Today, we've got a car pioneered by the brilliant minds and talents of Tom Peters, Tadge Juechter, Kirk Bennion, and an army of others, each of whom envisioned a car that could catapult the Corvette's performance to a level that rivaled the best cars that the world could stack against it. In a world where "form follows function," I'd say they got it right!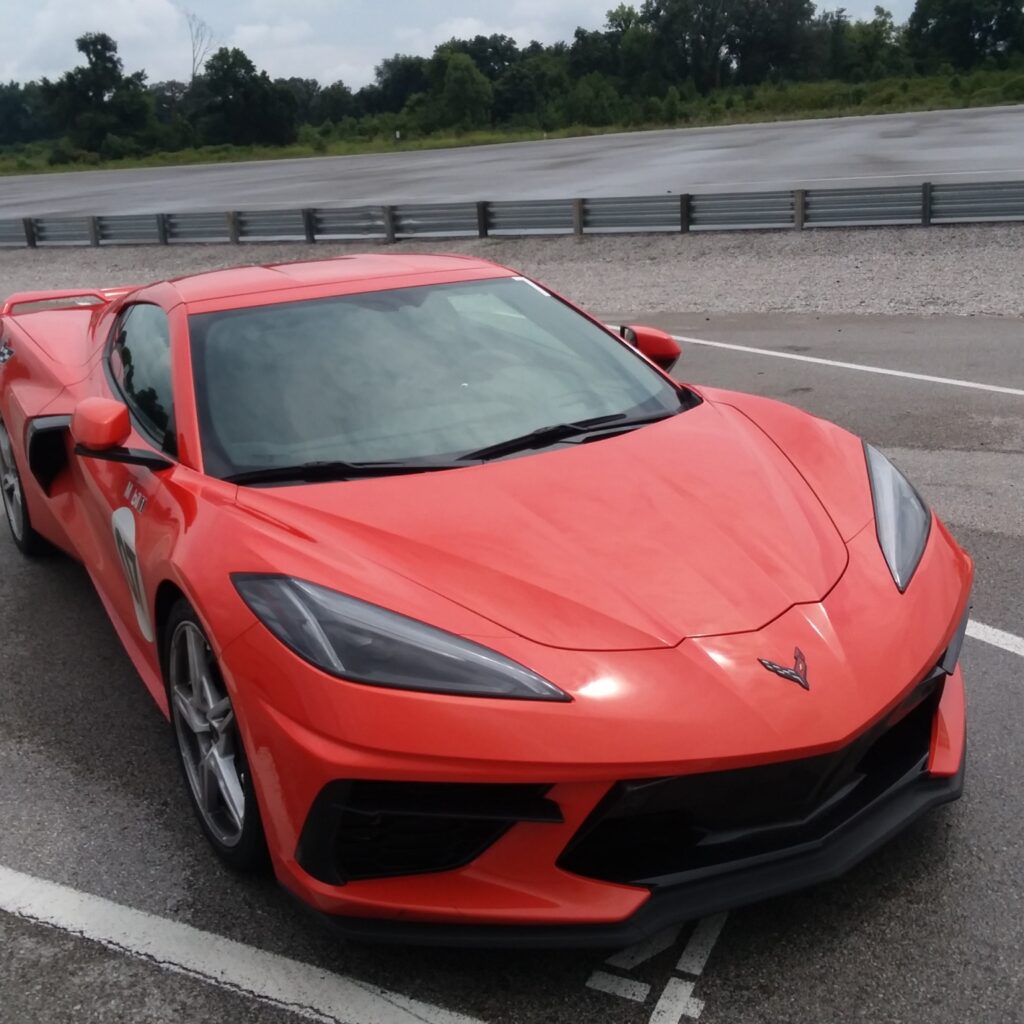 Don't believe me? Try driving a new Stingray – it will CHANGE YOUR LIFE.
Evolution
Granted, the look of the Corvette has definitely changed in the past (almost) seventy years. But so has everything else! When is the last time you walked into someone's home and saw a rotary phone hanging on the wall? Or wood paneling? Or a wet bar? When is the last time you walked into someone's backyard and observed laundry hanging from clothes lines or, for that matter, a detached garage as a stand alone structure? Things change, ideas change, construction standards change. A house from the 1960's would look very dated today. Even a house built just ten years ago looks as though it needs a facelift. To belabor the point, Apple introduces a new Iphone just about annually anymore.
In short, all things evolve…if they don't, they wither and die as people move past them.
The same can be said about the automobile. The Ford Mustang went from a very boxy-looking Fox Body, to a bulbous, pseudo-generic looking automobile in the mid-to-late nineties. In 2007, Ford introduced a retro-looking Mustang that seemed to transform annually, while today's Mustang has the classic European "teardrop" shape that harkens back to its mid-sixties origins while also connecting it with a future that seems destined to transform American automobiles into designs that are reticent with cars built around the globe.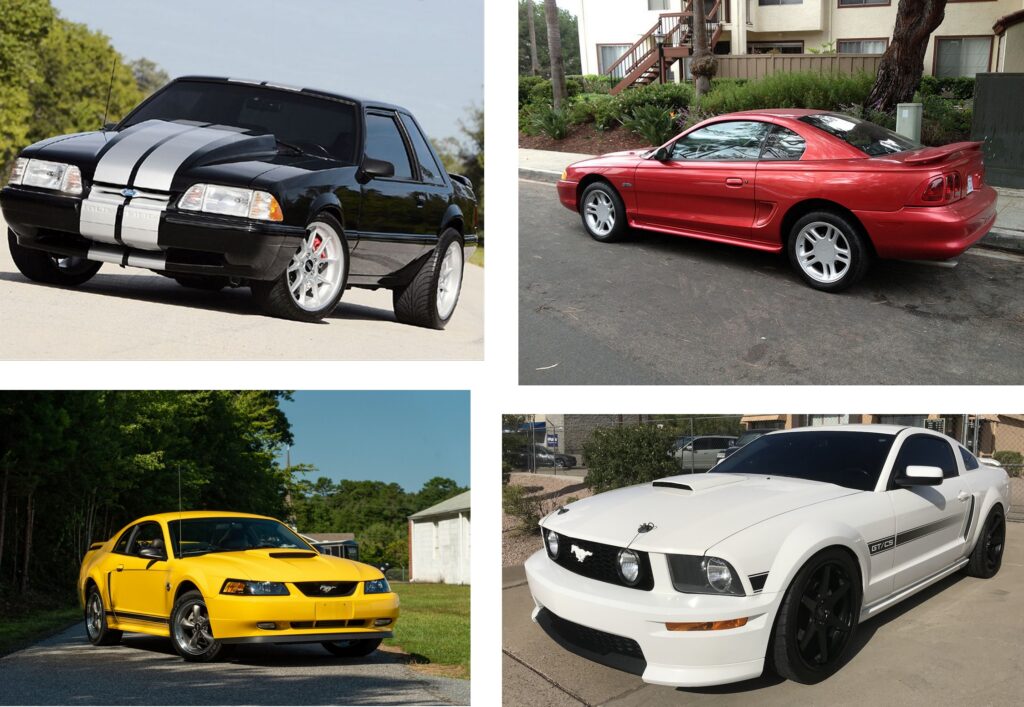 The Corvette is no different. Look at how much it transformed from 1963 to 1983 (and yes, there is ONE 1983 Corvette in the world – go to the NCM in Bowling Green and you can check it out!) When the 1984 Corvette came on the scene a year later – it was both praised for its handling and futuristic styling and criticized for its lack of power, its garish use of GM's "Cross Fire Fuel Injection" and for its gaudy looking interior. Over the next twelve years, the fourth-generation Corvette would evolve into a remarkably capable sports car, and would introduce the world to the "King of the Hill" Corvette ZR-1 with it Lotus-engineered LT5 engine. To call it a game change is an understatement….

….and YET…
Discrimination
Today, the fourth-generation Corvette is often criticized as being one of the least desirable of all Corvettes. While its become increasingly affordable and makes a great entry into the Corvette community, there are plenty of enthusiasts – many of whom own older-or-newer generation Corvettes, who denounce the fourth-generation model and mock any individual who owns once, criticizing it (and them) for the decision to drive such a poorly built car. Fortunately, this is still very much the exception amongst most Corvette communities, but it does happen. Its tragic, and its insulting to anyone who happens to love their 1984-1996 fourth-generation coupe or convertible.
And for the record, the author of this article fell in love with the Corvette after driving a 1995 Corvette coupe while working for a Chevrolet dealership in Northeast, Ohio. Since that fateful day some twenty-five years past, I've been fortunate to own two Corvettes – a 2013 Coupe and a 2016 Z51 Coupe – but I would also own a fourth-generation Corvette in a heartbeat if I could find one with the right mileage, options and colors….and in truth, I'm always looking. But regardless whether I buy one or not, I admire ANYONE who owns one and drives it. I am proud to share the road with them and I count them as my brothers and sisters in the larger Corvette community.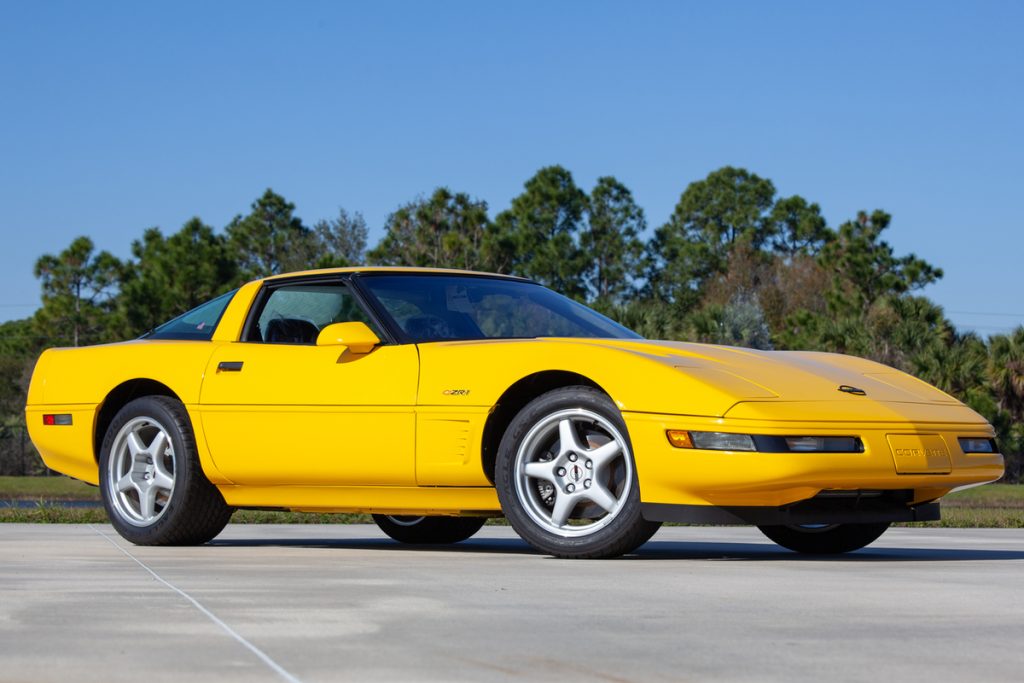 Still, I didn't start this piece to shame the haters. Instead, I want to explore what makes one Corvette better than the other? I want to explore what makes a 1963 Corvette so desirable while a late seventies C3 might sell for peanuts. I don't know the answers – just have my own opinions, as listed below. Still, I challenge you, dear reader, to share your thoughts as well in the comments following this article.
Performance
The ability to accelerate quickly, handle corners effortlessly, and to achieve top speeds that far exceed most other vehicles are all measurements of how good a Corvette really is. Think about it – when looking at any of the newer generations (C5-on), we have the base coupe and convertible models, the Z06 and, (with the C6 and C7 generations), the all-powerful ZR1 models. And with greater power comes a heftier price tag…and yet, people will pay a lot more for a car that delivers more power and performance than its less expensive, less impressive counterparts.
Consider this – the 2009 Corvette ZR1 was the first Corvette in the history of the brand to carry a price tag in excess of $100k. Rated at 637 horsepower, it was a behemoth for its time. It only counted for 8.3% of total Corvette sales in 2009 (a total of 1,415 units of the total 16,956 units sold that year.) The more established 505HP Z06 model counted for 20.4% of the total Corvettes sold in 2009 with a total of 3,461 units sold.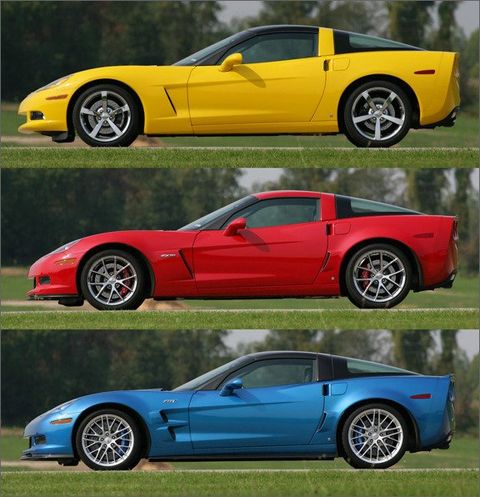 The following year, the 2010 ZR1 Corvette sold three times as many units as the Z06, with a total of 1,577 units (12.9% of the total 12,194 Corvettes built that year) compared to just 518 Z05 coupes. While sales number waned some in 2011–2013, the ZR1 continued to sell at or better than the Z06 for the remainder of the C6 production run, despite costing considerably more than any of the other examples built during that time.
Admittedly, there were a great many more base model and Grand Sport coupes/convertibles built throughout the production run of the sixth-generation Corvette, but for those seeking greater performance, there's no doubt that more power was more desirable. The same was true for the 2019 MY Corvettes. Chevrolet introduced the seventh-generation ZR1 as the swan song offering for the C7 generation, and it sold well at 2,953 units, making up 8.5% of the total Corvette sales in 2019. More impressive is the fact that the base model Stingray coupe and convertible together accounted for 39.3% of the total sales that year. That means that consumers preferred the Grand Sport with its upgraded handling and performance packaging (32.3% of total sales between GS coupes and convertibles), the Z06 with its massive 650HP supercharged engine (19.9%), or the aforementioned ZR1, which offered consumers an unprecedented 755 horsepower and top speeds well in excess of 200mph.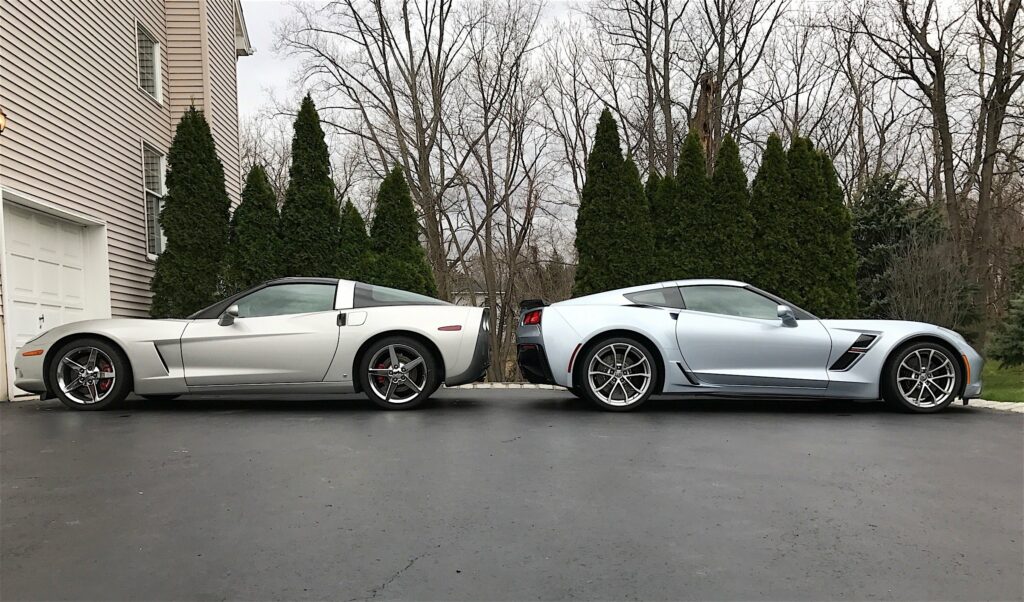 Now, with the arrival of the eighth generation Mid-Engine Corvette, consumers are treated to a 495 horsepower engine as the stock, BASE engine. There's also rumblings that the new Z06, scheduled for 2023, will have a naturally aspirated V8 that can deliver horsepower akin to the output previously seen by the supercharged engines in the seventh-generation Z06. Performance definitely seems to be the driving force behind the Corvette's evolution…
….BUT –
Form vs. Function
Put ten Corvette owners/enthusiasts in a room together, and you find, as likely as not, that each has a dramatically different opinion about what makes one Corvette "better" than another. There is a subset of owners who crave the massive horsepower we just unpackaged above, but there are just as many who argue that Chevrolet has lost the ability to produce a "Corvette" and instead has defaulted to building European-inspired sports cars whose sole purpose is to perform like a, well, European sports car.
The "form versus function" debate is definitely a hot topic in the Corvette community. While a great many consumers will religiously purchase a new Corvette every couple of years, there are a great many more who insist on maintaining their second– or third-generation Corvette, pouring countless hours and dollars into the preservation of a car that is as much a symbol of a more idealistic time in automotive history as it is an outward expression of Americana.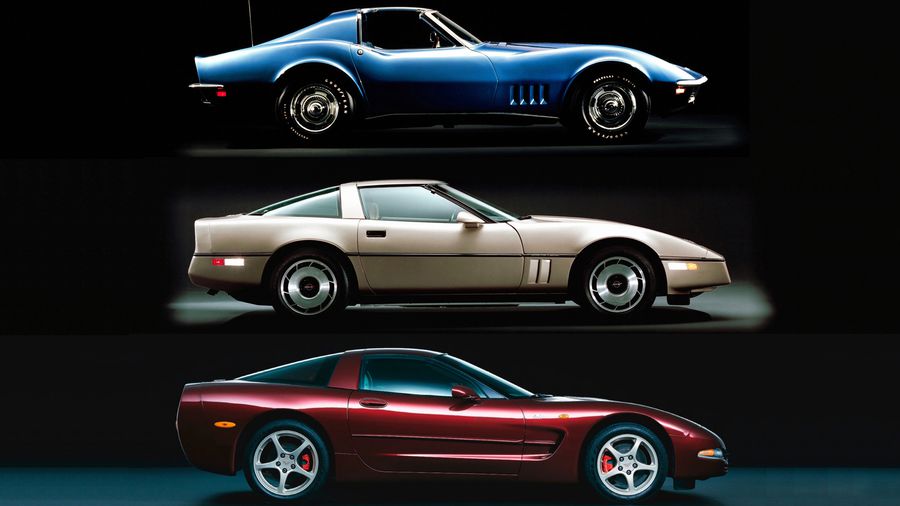 Be honest with yourself- when you hear the word CORVETTE, what's the image that first comes to mind? As a two-time Corvette owner (C6 and C7), my mind still drifts to a candy apple red Corvette with white side coves, white sidewall tires, and lots of chrome (both my Corvettes were/are black and virtually without chrome, save for the wheels and emblems on my current car.) There's is something embedded deep within my own psyche that instantly conjures up the image of a classic Corvette- a C1, C2 or C3 – and says deep down inside – now THAT'S a Corvette!
I love my cars. I have exactly the car I want to own (though I still aspire to rebuild an older Corvette at some point in the years ahead). Even so, there's no denying the form of the classic Corvettes attracts enthusiasts like myself, along with masses of others. Stranger still is that these cars, many of which are more than half century old, still attract fans of all ages. I've been to enough car shows and Corvette rallies to know that even young children, teenagers, and early twenty-somethings are just as impressed with a 1963 Split Window Coupe as is the generation of spectators that was buying these cars when they were new. More than that, these older cars demand a higher price point than the new cars with all their technology, horsepower and torque, and unparalleled track capabilities.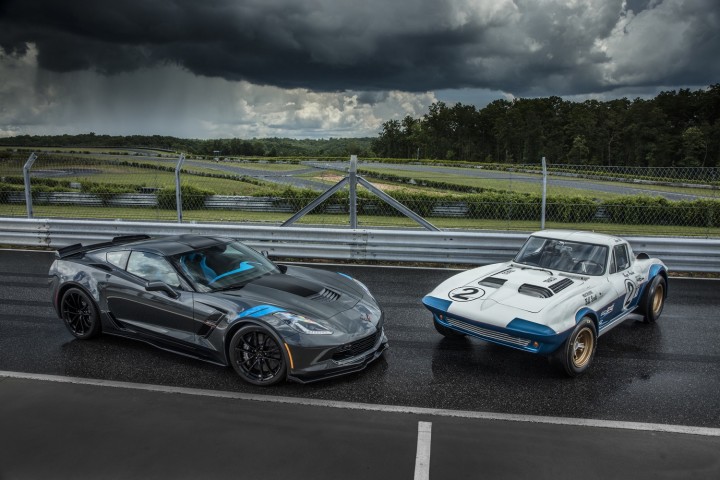 Why is this? Why, for example, can I go and purchase a well equipped 2019 Corvette Grand Sport for around $60-65k, but I can't touch a 1963 Split-Window Corvette for less than $100k (and often a good deal more?)
A big part of the answer is availability – you just can't find as many classic Corvettes in good, like new condition, as you can the current cars. Additionally, restoration isn't cheap – and genuine restorers often transform their cars into something that is "better than new," meaning that they've used better quality parts, better paint, etc., to bring new life into a classic automobile. In an era when quality control wasn't quite as important as it is today, a well-restored Corvette of any early vintage will include a lot of painstaking effort by its restorers to make it the best example of a Corvette it can possibly be. The result of all that time, money and effort is that these cars are meticulously recreated to exceed the vision of their original creators….and as each car reaches a higher level of perfection, its value increases significantly.
But that still doesn't answer the question – why is one more desirable than another? Rareness and restoration may equal dollar signs, but what makes the buyer decide to spend their money on a classic Corvette with all its known mechanical challenges (even a fully-restored, numbers-matching Corvette is still going to be limited by the technologies that were available to power it at that time….which means issues with points ignition, challenges with gummed up carburetors, timing issues, suspension issues, etc., etc., etc….) The answer is personal preference. What makes a 1968 Corvette coupe more desirable to some consumers than a 2021 Mid-Engine Corvette, despite the earlier examples known quality control issues?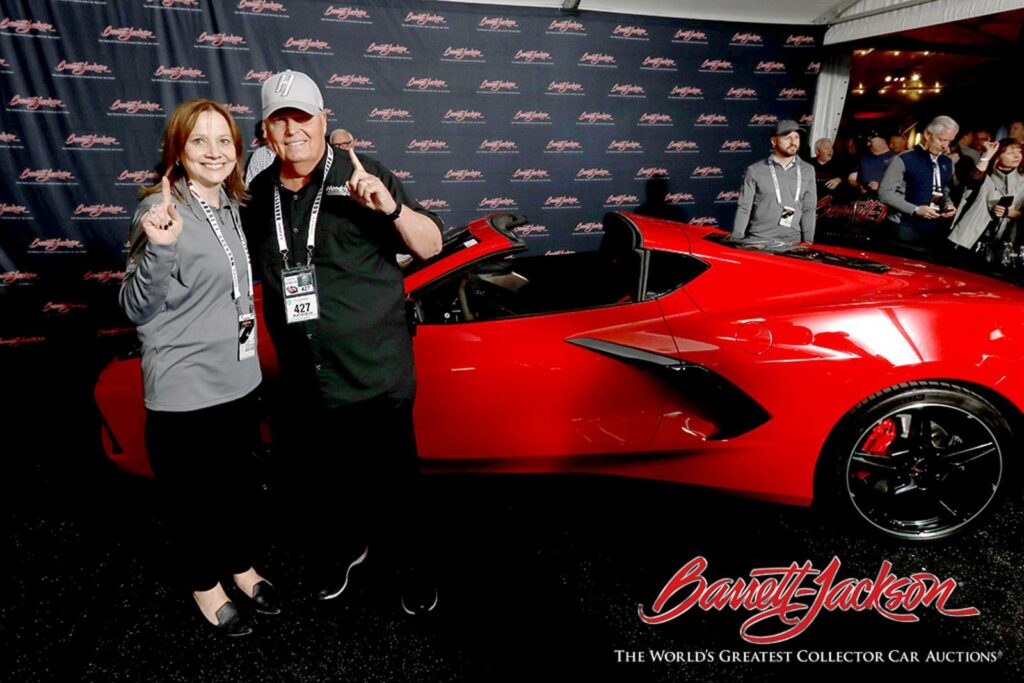 We think the answer is not so much about the car, as what the car represents. A sixty-something consumer might remember the 1969 Corvette from his childhood – it may well have been the car he/she promised to himself/herself when they were young. For others, it may represent a more idealistic time – maybe the car itself isn't as significant as the year it was built. I was born in 1975 and I swore to myself that someday I'd buy a 1975 Corvette and restore it…for no other reason than the date means something to me. Also, the first C3 I ever test drove was a 1975…but I digress.
In Summary….
There is no good answer as to what makes one Corvette "better" than another….when you get right down to it, personal preference dictates what we all see in one car versus another. I've driven at least one of every-generation Corvette built. I've yet to drive one that didn't offer some type of thrill. While my personal favorites have been the newer examples (both the C7 and C8), I will go on record as saying that one of my fondest memories of driving a Corvette was driving that 1995 C4 coupe I mentioned near the start of this article. That car harkens back to my own youth and was one of my first experiences driving a Corvette. It changed my perspective forever and started me on my own quest to own a Corvette…I'll never forget that drive or that car, and I would gladly add one to my stable. I may still do that if I ever find the right example (though at this point I think I'd have to go for a 1996 Grand Sport….go big or go home, right?)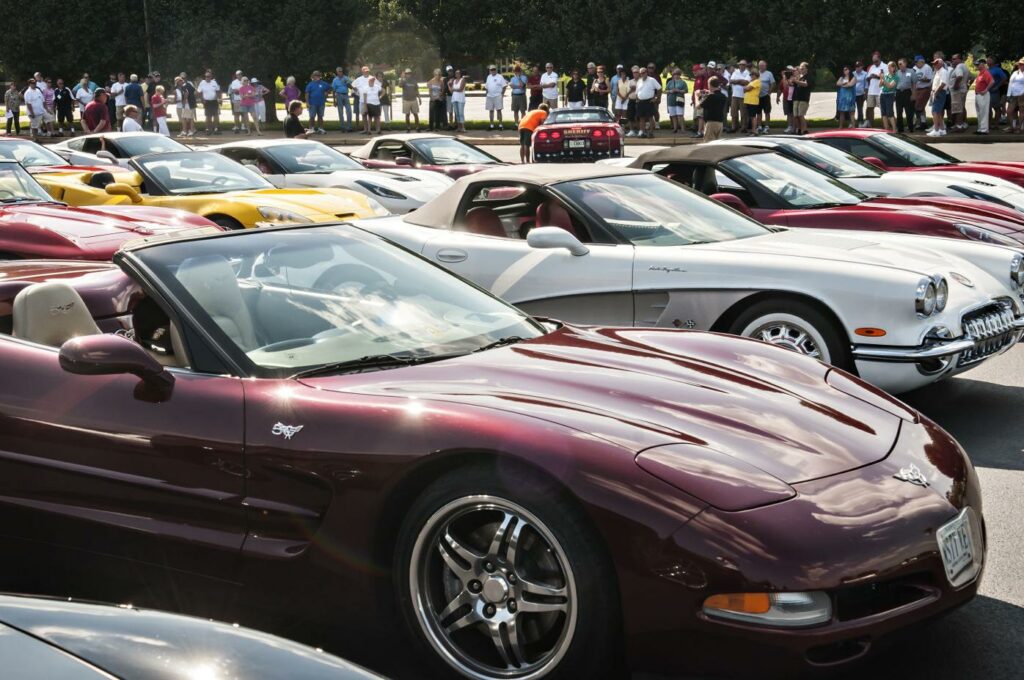 Here's my challenge to anyone reading this – remember that your perspective is unique to YOU. Too often, I see people badmouthing one Corvette or another, or insulting an owner's choice to purchase one Corvette or another. That's not cool, and its not necessary. There is no doubt that some Corvettes were built during a period in history when GM's budgets were limited and cutbacks were made to performance, horsepower, quality, etc. Despite this fact, the Corvette has been – and continues to be – one of the most iconic sports cars in the world. Whether you own an underpowered 1982 Cross-Fire Coupe or a 2019 Corvette ZR1, you are part of a brotherhood that began when Harley Earl envisioned his affordable "sporty car" in 1952. Embrace the brotherhood and celebrate each owner, each car, each experience….because just like no two Corvettes are created equal, neither are the people that own them. As such, we should embrace our Corvette brethren evenly and enjoy talking about everything that's good about these amazing cars.