| | |
| --- | --- |
| | We just got the full breakdown of what Warren Buffett's Berkshire Hathaway bought and sold during the third quarter of 2023. Buffett has always run a highly concentrated portfolio, with Apple alone accounting for 51% of the total assets, which makes it especially interesting when the holding company releases its regulatory filings. Ultimately, we saw that Berkshire Hathaway closed out several positions and initiated a stake in at least one holding. Read on to see what the investing giant did and what you could learn from it: |
14 Stocks Warren Buffett Is Selling (and 1 He's Buying)
Warren Buffett dumped GM, Procter & Gamble and a number of other blue chip names in Q3.
(Image credit: Getty Images)
Warren Buffett's Berkshire Hathaway (BRK.B) closed out positions in General Motors (GM), Procter & Gamble (PG) and some other long-time blue-chip holdings, cut its bets on a slew of other stocks and initiated a stake in at least one holding in the third quarter of 2023.
Berkshire, of which Warren Buffett serves as chairman and CEO, actually added at least four new stocks to its equity portfolio in Q3, but three of those came via spinoffs to shareholders. Berkshire was also granted approval by the Securities and Exchange Commission to keep at least one of its equity holdings confidential. Buffett has been granted such confidentiality requests in the past when Berkshire has sought to build a position without tipping off the market.
Before we get into the stocks Berkshire Hathaway sold and bought in Q3, it's helpful to note that Buffett has always run a highly concentrated portfolio. Apple (AAPL) alone accounted for half of Berkshire's total portfolio value as of September 30, making it by far the holding company's biggest equity investment. Berkshire's five largest holdings comprised 80% of the portfolio, while the top 10 positions accounted for 88%.
E-NEWSLETTER
Sign up for our free daily market adviser, Closing Bell
Get tomorrow morning's financial headlines delivered to your inbox today.
As for Buffett's latest moves, in many ways it amounted to a housecleaning. The company had been cutting its exposure to GM for years. In other cases, although the stocks Berkshire dumped might be well known, the positions themselves were essentially immaterial leftovers from happier times.
Berkshire's biggest move by far in Q3 was to sell its remaining 22 million shares in GM. The holding company slashed its position by 45% just a quarter ago, so maybe the writing was on the wall. At any rate, the investment, which is thought to be handled by co-portfolio manager Ted Weschler or Todd Combs, accounted for only 0.2% of Berkshire's portfolio, or its 24th largest holding. Berkshire first bought GM in the first quarter of 2012. Based on average prices paid, it wasn't a particularly remunerative use of capital.
Elsewhere, Buffett finally cleaned a bunch of rump positions out of Berkshire's portfolio, closing out tiny holdings in Dow Jones stocks PG and Johnson & Johnson (JNJ), as well as Mondelez (MDLZ) and United Parcel Service (UPS). Berkshire also exited Celanese (CE) and Activision Blizzard (which was acquired by Microsoft (MSFT)).
In other cuts, Berkshire reduced its holdings in seven other names, the most notable being Chevron (CVX). Buffett cut Berkshire's stake in the blue chip energy giant by 10.5%, or 12.8 million shares. At almost 6% of the portfolio, CVX remains Berkshire's fifth largest holding.
Berkshire also pared positions in Formula One Group (FWONK), Amazon.com (AMZN), Aon (AON), HP (HPQ), Markel (MKL) and Globe Life (GL).
Stocks Warren Buffett is buying
On the buy side of Berkshire's ledger, all roads lead to John Malone.
Berkshire initiated a small stake in John Malone-backed Sirius XM Holdings (SIRI). BRK.B has owned SIRI before, exiting a small stake back in 2021.
The holding company also came to own shares in Liberty Live tracking stocks, both the class A voting shares (LLYVA) and nonvoting shares (LLYVK), and Atlanta Braves Holdings (BATRK) via spinoffs from its ownership stakes in other companies backed by John Malone. Those investments are thought to be handled by Ted Weschler.
All told, Berkshire Hathaway was a net seller of equities to the tune of $5.3 billion in Q3.
For a look at all of Warren Buffett's stocks and exchange-traded funds, be sure to check out the complete holdings of the Berkshire Hathaway portfolio.
RELATED CONTENT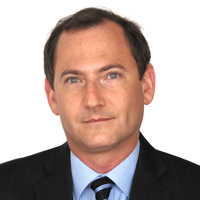 Senior Investing Writer, Kiplinger.com
Dan Burrows is Kiplinger's senior investing writer, having joined the august publication full time in 2016.
A long-time financial journalist, Dan is a veteran of SmartMoney, MarketWatch, CBS MoneyWatch, InvestorPlace and DailyFinance. He has written for The Wall Street Journal, Bloomberg, Consumer Reports, Senior Executive and Boston magazine, and his stories have appeared in the New York Daily News, the San Jose Mercury News and Investor's Business Daily, among other publications. As a senior writer at AOL's DailyFinance, Dan reported market news from the floor of the New York Stock Exchange and hosted a weekly video segment on equities.
Once upon a time – before his days as a financial reporter and assistant financial editor at legendary fashion trade paper Women's Wear Daily – Dan worked for Spy magazine, scribbled away at Time Inc. and contributed to Maxim magazine back when lad mags were a thing. He's also written for Esquire magazine's Dubious Achievements Awards.
In his current role at Kiplinger, Dan writes about equities, fixed income, currencies, commodities, funds, macroeconomics, demographics, real estate, cost of living indexes and more.
Dan holds a bachelor's degree from Oberlin College and a master's degree from Columbia University.
Disclosure: Dan does not trade stocks or other securities. Rather, he dollar-cost averages into cheap funds and index funds and holds them forever in tax-advantaged accounts.
Kiplinger is part of Future plc, an international media group and leading digital publisher. Visit our corporate site.
© Future US, Inc. Full 7th Floor, 130 West 42nd Street, New York, NY 10036.