---------
De: José Manuel Fernandes, Observador <newsletters@observador.pt>
Date: domingo, 18/09/2022, 12:06
Subject: Macroscópio — Um problema chamado Marcelo Rebelo de Sousa


Esta newsletter é um conteúdo exclusivo para assinantes do Observador. Se ainda não é nosso assinante, vai receber apenas as primeiras edições de forma gratuita. Pode subscrever a newsletter aqui. Faça aqui a sua assinatura para assegurar que recebe também as próximas edições.
A ida a Luanda de Marcelo Rebelo de Sousa ficou marcada por uma frase que foi mais do que infeliz, pelo que partimos dela para falar um pouco do estado da nossa Presidência. Isto numa newsletter que não esquece as boas notícias da Ucrânia, tem um encontro com José Milhazes e recomendações de livros, tudo isto antes de explicar que fazer como eu – caminhar sempre que possível pelos bosques – pode ajudar a dormir melhor.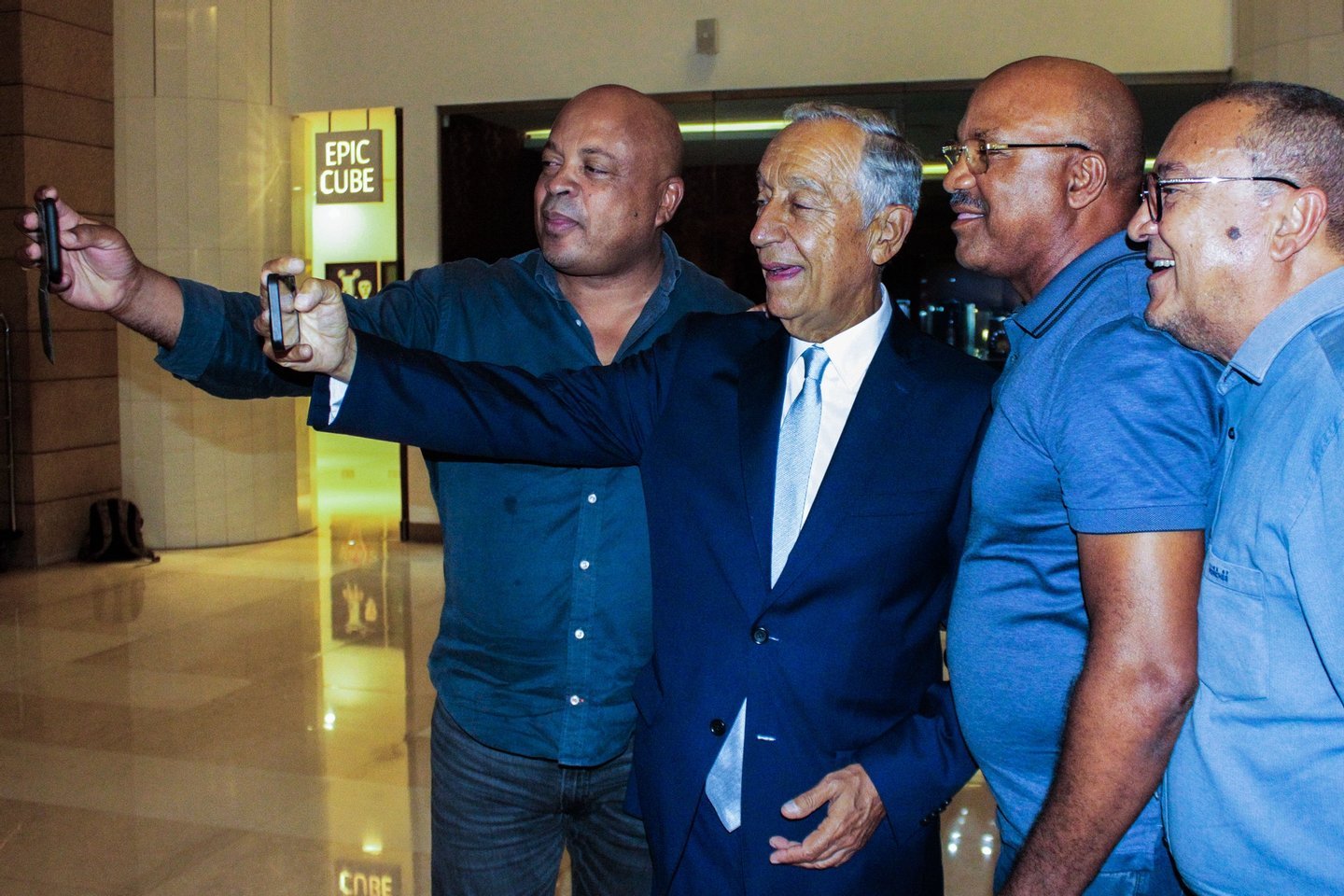 Há uns 15 anos convidaram-me para moderar uma conferência com Marcelo Rebelo de Sousa em Matosinhos. Aceitei com gosto e o conferencista não desmereceu. Quando saímos eu tinha à minha espera um carro que me traria a Lisboa, onde tinha de estar manhã cedo no dia seguinte – eu e Teresa Gouveia que ainda estava à frente da Fundação de Serralves e também assistira à conferência. Ao lado do nosso carro estava um outro destinado a levar Marcelo ao hotel, mas quando ele percebeu que viríamos para Lisboa fez questão de trocar as malas da bagageira e de se sentar no banco do pendura (todos os meus esforços para ir eu para aquele lugar foram inúteis). Depois aconteceu o inevitável: a viagem demorou mais de quatro horas e nessas quatro horas Marcelo não se calou um minuto, sempre virado para trás, contando histórias atrás de histórias, algumas saborosas e que ainda hoje recordo, tudo sem nunca perder o fôlego, tudo sem se esquecer, pouco antes de chegarmos a Lisboa, já passava das quatro da manhã, de tirar um comprimido de uma caixinha e engoli-lo "porque senão chego a casa e não consigo dormir".
Lembrei-me deste episódio quando, este Agosto, comecei a ver a entrevista-maratona à CNN, agora ao volante do seu próprio automóvel e com o Presidente da República a dar boleia a Anabela Neves. E lembrei-me porque se recordo com um sorriso a longínqua viagem de Matosinhos para Lisboa, aquela destrambelhada conversa deixou-me com um sabor amargo na boca. "O que é que se passa com Marcelo? Ele está bem?", comecei a ouvir a amigos meus. "Está, que eu saiba, ele é assim…", respondia-lhes eu contando de seguida a minha própria experiência.
Devo contudo admitir que a estranheza de alguns dos meus interlocutores se compreende: nas últimas semanas acumularam-se os episódios, as declarações, os aparentes passos em falso que dão algum sentido à interrogação sobre "o que é que se passa com Marcelo?".
Depois dessa conversa onde literalmente falou sobre tudo e se comentou a si próprio, considerando por exemplo estranho que os líderes da direita tivessem descolado dele, depois de classificar Costa como "um bom mata-borrão", aparentemente por absorver depressa as suas ideias – as dele Marcelo, claro –, o Presidente tem continuado a comentar tudo e todos e, também por via disso, a tropeçar nos próprios pés.
Esta semana, por exemplo, disse (ao Correio da Manhã) que ia querer ver as contas sobre a sustentabilidade das pensões depois de dias antes se ter precipitado a promulgar em tempo recorde as medidas do Governo relativas ao combate à inflação. Será que promulgou tudo sem ver as contas? Esta semana também soubemos (agora pelo Público) que, com maioria absoluta, vai recorrer mais ao Tribunal Constitucional, nomeadamente sobre matérias, como as relativas à emergência sanitária, em que antes não só não tivera dúvidas como se comportara qual entusiasta promotor de tudo o que foram restrições às liberdades individuais.
Depois de ter feito saber (agora via Expresso) que ainda achava cedo para descolar do governo e que estava atento aos sinais da rua, o Presidente das selfies começa a cansar mesmo os que mais teimosamente sempre o defenderam, procurando encontrar as mais variadas explicações para comportamentos cada vez menos presidenciais. O Jorge Fernandes escreveu, com razão, que o bom funcionamento das instituições – e a Presidência da República é uma instituição –, requer gravitas pois "os detentores dos cargos políticos têm poder para tomar decisões com consequências importantes na vida dos seus concidadãos". Marcelo não parece pensar assim, parece convencido que mais umas palmadas nas costas e um fino bebido com o povo ao fim da noite e de uma caminhada lhe garantem a autoridade suficiente para o exercício da sua função. Não garantem: quando se acredita que o poder de decisão política é uma decorrência quase exclusiva da popularidade acaba-se inevitavelmente a desistir de tomar decisões políticas que ponham em causa essa mesma popularidade.
Eu sabia, e escrevi sobre isso bem antes de Marcelo ser eleito Presidente pela primeira vez – em A insustentável leveza do professor Marcelo –, que para ele nunca houve políticas, no sentido nobre do termo ("policies"), sempre houve apenas factos políticos ("politics"), tal como nunca parecia haver objetivos, metas a alcançar, um desígnio para Portugal, apenas fintas e volteios. Estes últimos seis anos confirmam essa minha ideia, até porque nestes últimos seis anos vimos Marcelo todos os dias, ou quase, e continuamos sem saber verdadeiramente qual é a sua ideia para este nosso país.
Por isso mesmo estou sempre a lembrar-me do penetrante retrato que sobre ele escreveu quem o conhecia por dentro e por fora – Marcelo. Afinal quem é este homem? –, o indispensável texto de Maria João Avillez publicado em cima da primeira eleição presidencial. Há nele uma frase que, com pequenas alterações, poderia ter sido escrita sobre a agora famosa entrevista à CNN, e não só: "Magnífico entertainer, abrilhantando sucessivos "diners en ville", pontuava no centro das salas, contando histórias sempre apenas semi-verdadeiras, exibindo espírito, tendo graça, tirando partido de si mesmo, procurando efeitos, iludindo a verdade para obter ainda mais efeito. Sempre a seu favor."
Na verdade este Marcelo era divertido mas inócuo. Mordiscava aqui e além, fazia umas intrigas, inventava umas vichycoises, mas não lhe acontecia estar literalmente a desmantelar o edifício da Presidência da República. Pior: não lhe acontecia coincidir no poder com António Costa numa curva difícil da nossa história – sim, porque depois de tantos anos e tantos solavancos este doce viver português assemelha-se cada vez mais à história da rã que, deliciada com a água que vai aquecendo ao lume, se deixa morrer cozida.
Quase ano e meio depois da sua reeleição espera-se e desespera-se pelo momento em que dê um sinal de vida, em que não ceda à tentação da popularidade, em que seja contraponto à maioria absoluta, ou mesmo em que, como no filme Abril do italiano Nanni Moretti, mas agora ao contrário, diga qualquer coisa que não seja de esquerda. Começo a suspeitar que nunca irá acontecer empenhado que está em, como ele diz, ser o fusível do sistema, ser o que "pica os balões" quando eles crescem demais. E se muito suspeito mais me habituo – ou habituava, porque tudo tem limites.
A equiparação que Marcelo Rebelo de Sousa fez em Angola entre as discussões em Portugal, em 2015, por causa da legitimidade política de uma maioria, e o debate em Angola sobre a legitimidade democrática de uma eleição, não é apenas um passo em falso, mais um: é uma comparação que coloca um regime democrático como o nosso no mesmo patamar do regime iliberal de Luanda. Na minha perspectiva não é uma frase que apenas nos envergonhe, porque Marcelo afinal é o nosso Presidente – é uma frase que nos amesquinha e apouca.
Começo a pensar que Marcelo na Presidência não é apenas uma inutilidade, aqui e além um embaraço – com o passar dos meses e o acumular do desnorte começa a ser um problema.
Três sugestões de leitura para animar os ânimos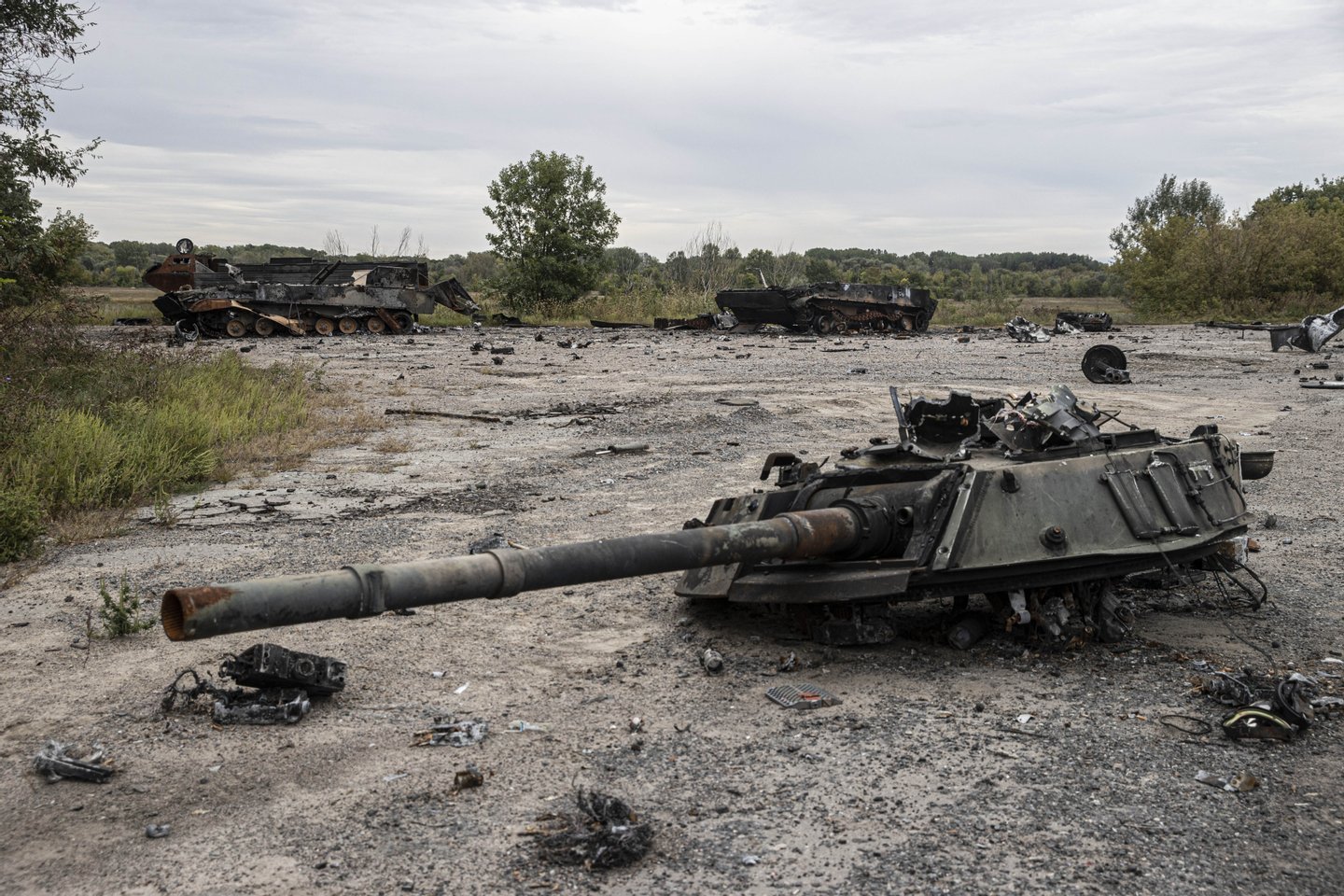 Esta foi uma semana de boas notícias vindas da Ucrânia uma vez que a contra-ofensiva das forças de Kiev obteve ganhos importantes na região de Kharkiv. Relatámos tudo o que se passou aqui no Observador, com detalhe e hora a hora, e contámos-lhe também porque é que os habitantes das cidades reconquistadas falam em "bálsamo para a alma". Mas hoje quero chamar a atenção para dois textos da imprensa americana que seleccionei pela novidade e pela profundidade da análise.
O primeiro é do New York Times,

The Critical Moment Behind Ukraine's Rapid Advance

, e resulta da investigação de três jornalistas que, falando com dezenas de fontes, contam como é que, ao longo das últimas semanas, o estado-maior ucraniano, trabalhando em conjunto com os Estados Unidos e o Reino Unido, montou a operação que tanto sucesso teve. Eis uma passagem do relato sobre o momento crítico, aquele em que se decidiu avançar:

"Together Britain, the United States and Ukraine conducted an assessment of the new plan, trying to war game it once more. This time officials from the three countries agreed it would work — and give Mr. Zelensky what he wanted: a big, clear victory. But the plan, according to an officer on the general staff in Kyiv, depended entirely on the size and pace of additional military aid from the United States."


Como sabemos essas armas chegaram e continuam a chegar.
O segundo texto é um longo ensaio do Wall Street Journal, escrito pelo seu editor de assuntos internacionais, Yaroslav Trofimov, e olha mais para o que pode acontecer a partir de agora na Rússia de Putin e com a Rússia de Putin. Em

What Russia's Failure in Ukraine Means for Putin and the World

explica-se, por exemplo, que

"'While Russia seems to have failed in its plan, the war is not over yet. Neither Putin nor his siloviki can afford to appear being weak, or losing,' Latvia's Foreign Minister Edgars Rinkevics said in an interview, using the Russian word for senior security and military officials. A show of weakness can be fatal. Soviet leader Nikita Khrushchev, he recalled, was ousted in a palace coup after the Soviet establishment viewed him as yielding too much to the U.S. during the 1962 Cuban missile crisis. 'Any ruler is strong while he is being perceived as strong', Mr. Rinkevics said. 'If he is being perceived as weak, then challengers appear.'"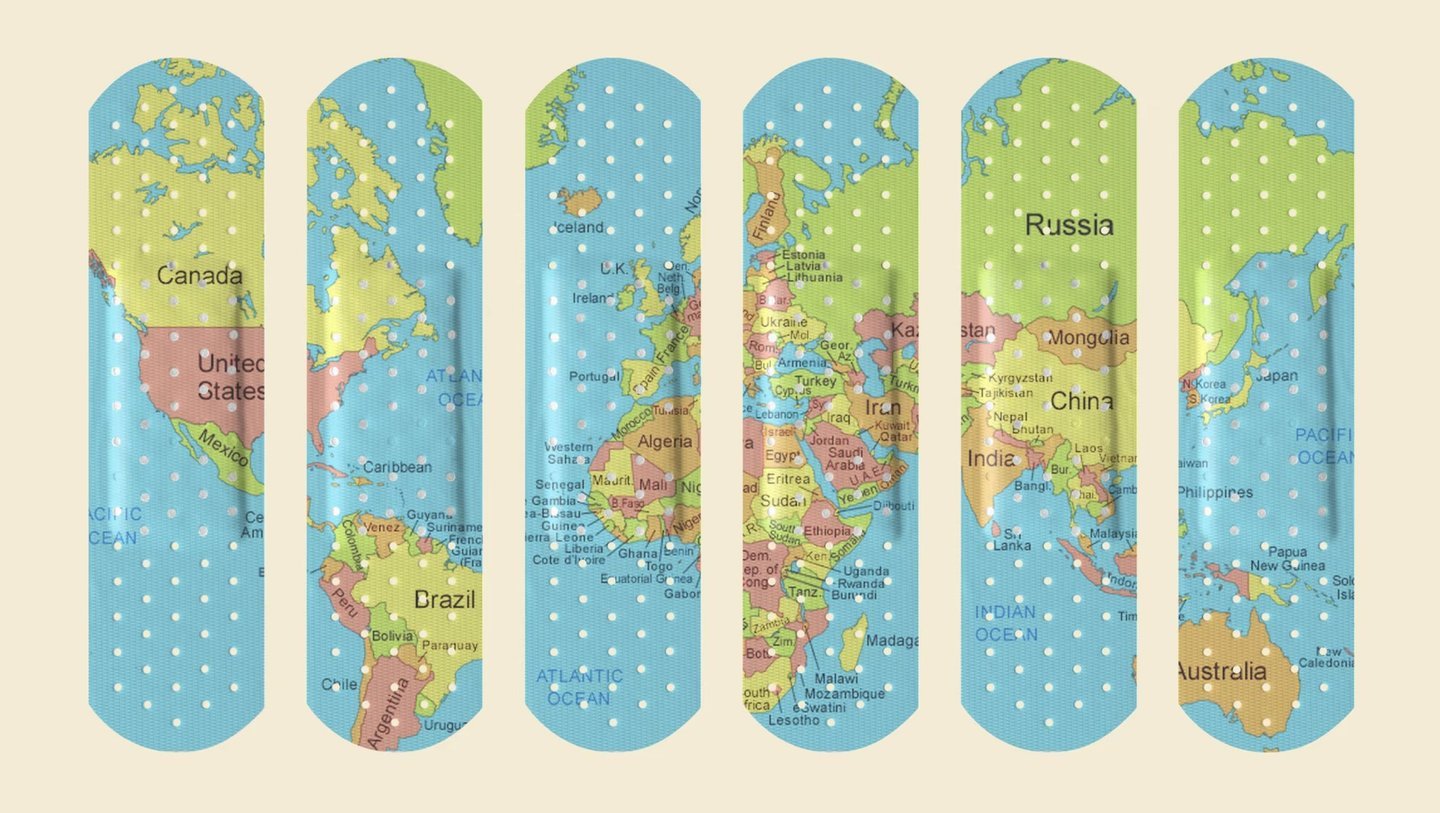 Finalmente o terceiro texto não é sobre a Ucrânia mas sobre o mundo. Trata-se de uma conversa com Bill Gates publicada na The Atlantic com um título que surpreenderá muita gente:

The World Really Is Getting Better

. O texto tem como ponto de partida o mais recente relatório da Fundação Bill & Melinda Gates sobre o cumprimento das metas para o desenvolvimento. Sendo certo que ainda há muito caminho a percorrer, acontece porém que

"Since 1990, poverty and hunger have declined dramatically while life spans have increased on every continent. According to the report, the share of global smokers has declined by about 20 percent; children are roughly 30 percent less likely to be malnourished or stunted; rates of tuberculosis have similarly declined by about one-third; maternal deaths per live births have declined by 40 percent; the prevalence of neglected tropical diseases such as dengue and leprosy has declined by roughly 70 percent; and the share of the global population with access to toilets and safe plumbing has increased by 100 percent. The quality of data collection varies by category and country. But overall, it is hard to argue that human progress is some sort of sales pitch from the pathologically optimistic. Progress is simply a fact."

Leiam que é um bom tónico contra aqueles que, como eu, são mais depressa pessimistas irritantes do que optimistas militantes.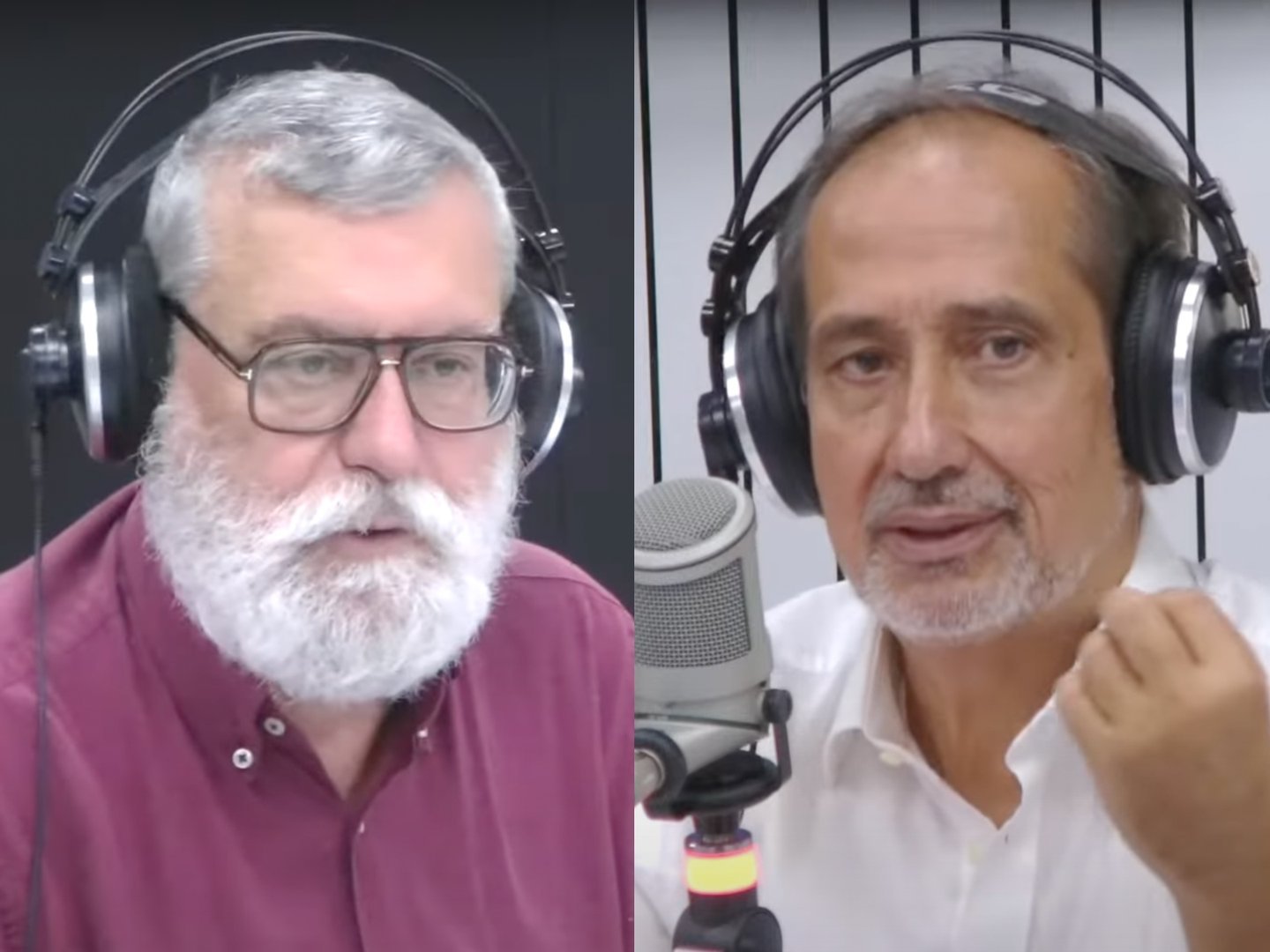 Conheço o José Milhazes há mais de trinta anos, desde os tempos em que o fim da União Soviética e o colapso do Bloco de Leste permitiu que aquela inconfundível figura – onde é que já viram alguém com barba de pope russo e sotaque da Póvoa do Varzim? – saísse do frio e emergisse como correspondente em Moscovo de rádios, jornais e televisões. Esta semana voltei a estar com ele – ele acompanhou-me no Contra-Corrente que dediquei à contra-ofensiva ucraniana, Será este o ponto de viragem da guerra da Ucrânia? – e depois ficámos um bocado a conversar. O Zé vai orientar o primeiro curso da nova Academia Observador, um curso naturalmente sobre História da Rússia e da Ucrânia. Falámos também um pouco dos últimos livros que editou e dos que ainda planeia escrever e fiquei a saber que a sua A Mais Breve História da Rússia – Dos Eslavos a Putin é capaz de ter sido o livro mais vendido na Feira deste ano. Ainda bem, até porque parece existir uma imensa vontade de conhecer melhor aquele imenso país (o que é mais uma razão para se inscreverem no curso, que pode ser presencial ou online), vontade que eu por mim acompanho.
Por isso a minha referência de leitura desta semana vai para um romance, Sashenka, de Simon Sebag Montefiore, um dos meus livros destas férias. Conhecia o autor pelos seus livros de história (nomeadamente Jerusalém, Os Romanov e Estaline: A Corte do Czar Vermelho) e peguei neste Sashenka porque nele se conta a história de uma menina que nasceu rica em São Petersburgo, depois se tornou revolucionária, tendo até tido entrada na corte do próprio Estaline até lhe acontecer o mesmo que a tantos outros companheiros do ditador. Escrito com o rigor histórico próprio de quem não só estudou e escreveu sobre a história da Rússia, mas também de alguém que viveu lá no final do século passado, Sashenka é uma boa introdução em forma de romance a boa parte dos dramas que a Rússia conheceu no século XX.
Uma fotografia sobre o prazer de andar a pé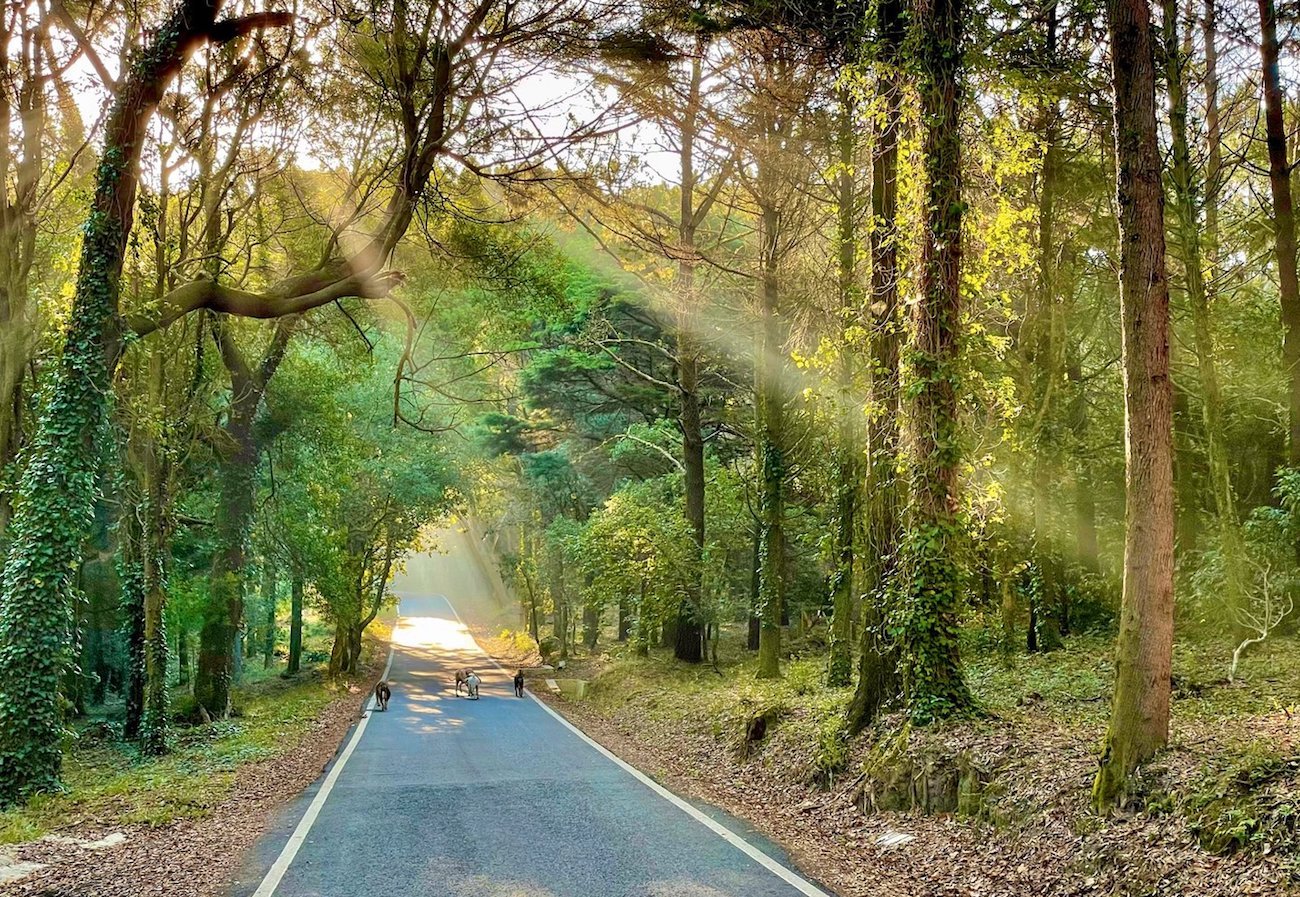 Sempre me considerei um bicho da cidade até que, aqui há uns anos, me mudei para a Serra de Sintra. Hoje, para passear na serra com os meus cães, basta-me abrir um portão e pôr pés ao caminho. A imagem acima foi tirada precisamente num desses passeios, o mês passado. Escolhi-a agora porque, entretanto, descobri que passear numa mata com tantas resinosas (pinheiros, cedros) como a mata de Sintra pode ajudar a dormir melhor e também a robustecer o nosso sistema imunitário. Descobri-o num recente e divertido livrinho sobre os segredos da arte de caminhar — 52 Ways to Walk: The Surprising Science of Walking for Wellness and Joy, One Week at a Time, de Annabel Streets —, uma obra que até me ajudou a perceber porque é que me tornei, nos últimos anos, num inveterado caminhante. Sobretudo nesta serra em que habito.
Gostou desta newsletter? Quer sugerir alguma alteração? Escreva-me para jmf@observador.pt ou siga-me no Facebook, Twitter (@JMF1957) e Instagram (jmf1957).
Pode subscrever a newsletter "Macroscópio" aqui. E, para garantir que não perde nenhuma, pode assinar já o Observador aqui.
José Manuel Fernandes,publisher do do Observador, é jornalista desde 1976 [ver o perfil completo].
Precisa de ajuda? Contacte-nos
Para deixar de receber esta newsletter clique aqui
ou pode gerir e descobrir as nossas outras Newsletters aqui
Observador - Rua João Saraiva, nº 7, 1700-248 Lisboa