11 Major Corporate Contemporary Art Collections That Are Worth Exploring
The history of business and corporations collecting art can be traced back to the Renaissance. The first corporate art collection is said to be by Monte dei Paschi bank in Siena started in 1472. The initial motive may be to decorate the walls, but corporate art collections have become a status symbol and representation of wealth and success. Art has been helping corporations nowadays strengthen their brand image. While numerous corporations collect art, only some of them practice an art of collecting. Those in the latter case do not forget that they are building the art collections for people: an inspirational environment for the employees and supporting living artists at the same time. Some practice "proactive collecting", making art central to their corporate identities while others use are to connect with the public. The best corporate art collections use art to improve lives and to educate.
LARRY'S LIST has highlighted these 11 major corporate contemporary art collections in the world.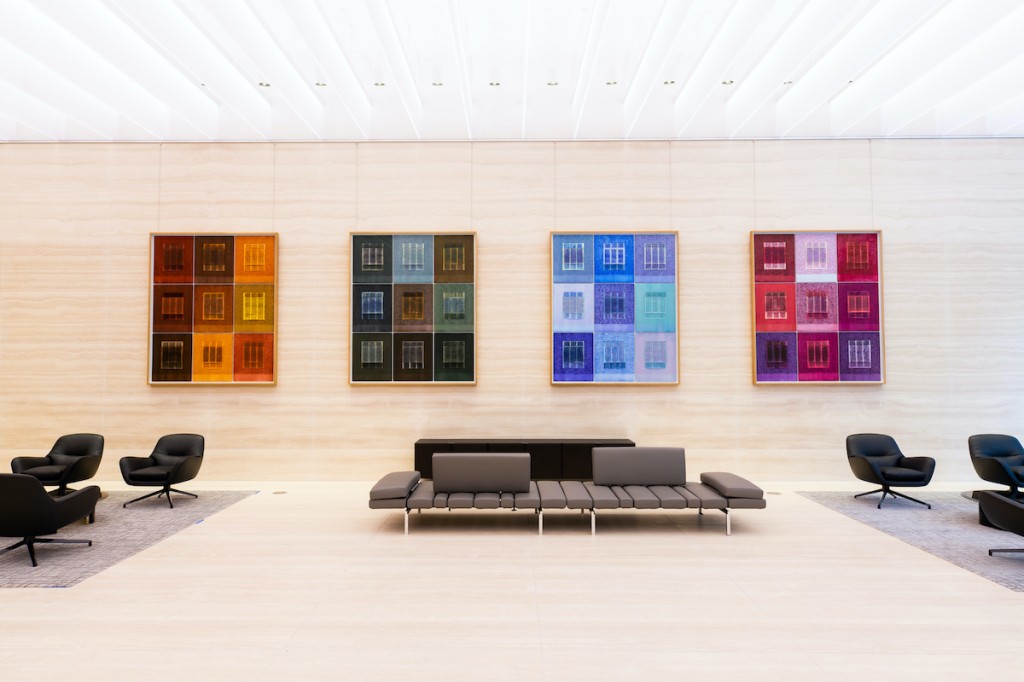 Deutsche Bank
@deutschebankart
Officially founded in 1980 to support young and emerging German artists, the Deutsche Bank Collection is easily one of the most significant corporate art collections in the world. Currently, the tens of thousands of works in the collection are by international artists on view in the 60-floored Deutsche Bank Tower in Frankfurt, as well as across its offices in the UK and the Americas. In addition, Deutsche Bank has also set up an art museum called PalaisPopulaire in Berlin, which presents works from the Deutsche Bank Collection and the "Artist of the Year" program.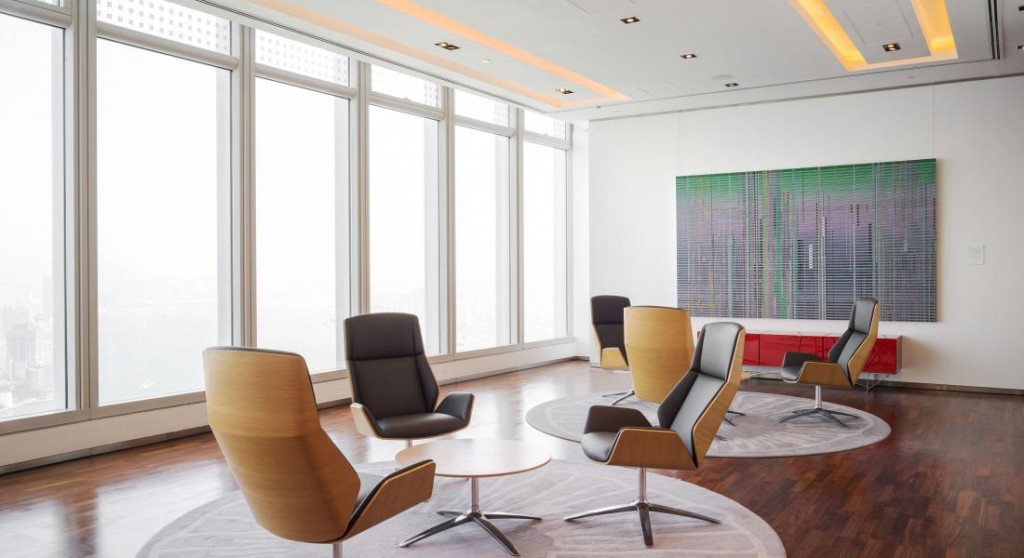 UBS
@ubsglobalart
UBS owns one of the most important corporate collections worldwide with over 30,000 artworks by some of the most influential artists of our time. Some of the masterpieces include paintings by Jean-Michel Basquiat, Lucian Freud, Roy Lichtenstein, and Christopher Wool. Besides the UBS offices globally, artworks from 1960 to today can be viewed by the public in the UBS Art Gallery in New York. Virtual exhibitions are also available on the Collection website. The Collection actively lends works to major art museums and cultural institutions for public exhibitions.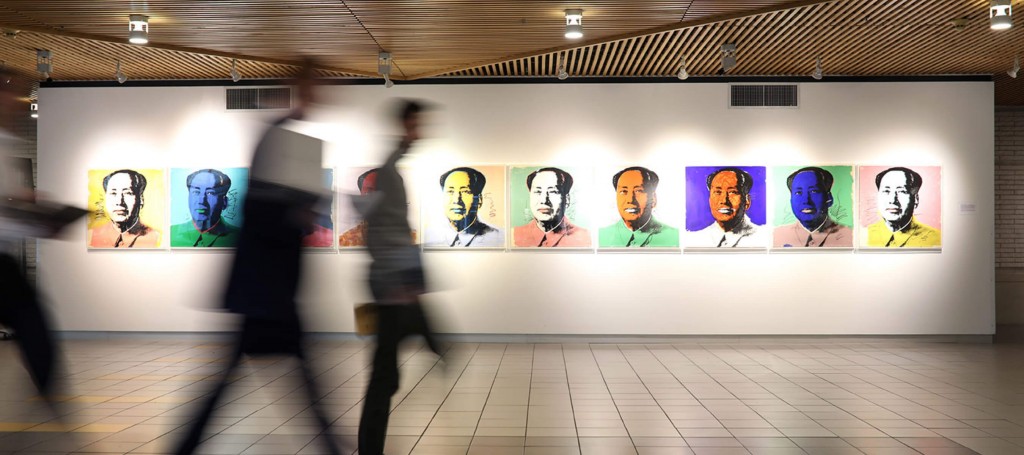 Progressive
From the original collection of 30 "works-on-paper", the Progressive Art Collection has grown into a world-class collection of more than 10,000 contemporary artworks, including sculptures, paintings, photography, and new media. It features more than 2,000 contemporary artists from 70 different countries. Some of the big names include Cindy Sherman, Richard Prince, Kehinde Wiley, Robert Rauschenberg, Andy Warhol, and many others. The company has been using the art to encourage its employees to think creatively. Each year the corporate continues acquiring around 200 artworks.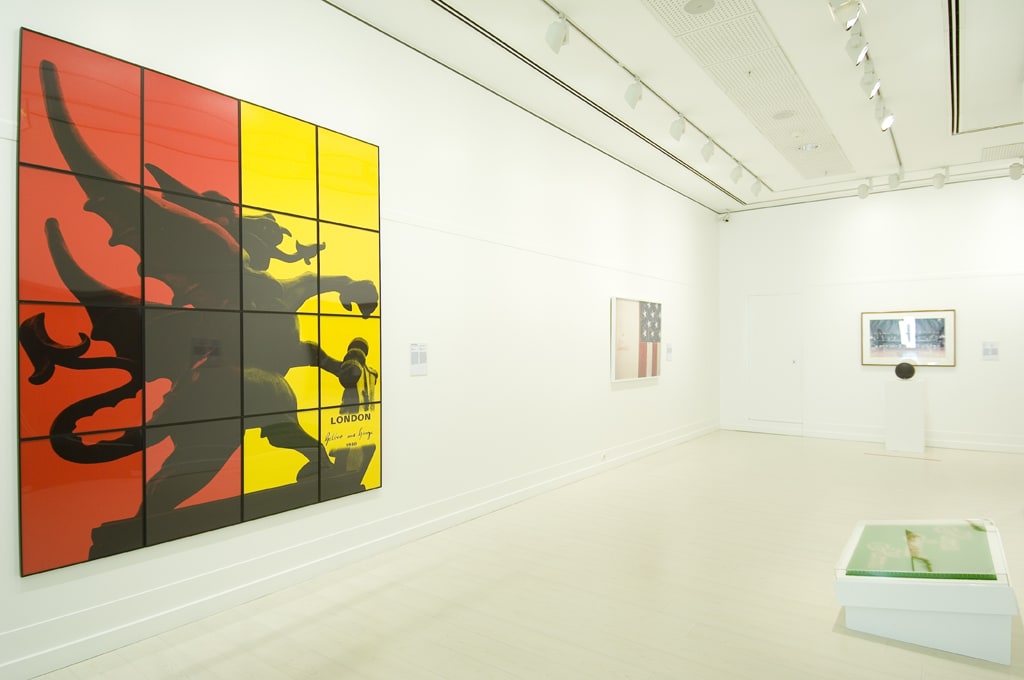 JPMorgan Chase
One of the most established corporate collections in the world, the JPMorgan Chase Art Collection was founded over 60 years ago and branded as Art at Work. When David Rockefeller, then president of The Chase Manhattan Bank, established the firm's Art at Work Program in 1959, it was the first of its kind in the modern era. It focuses on emerging, developing and under-recognized artists globally. The collection of over 30,000 pieces of modern and contemporary painting, sculpture, works on paper, photography, and digital/video art are on view in the corporate spaces across the globe, including some masterpieces by Sol LeWitt, Robert Rauschenberg and Andy Warhol.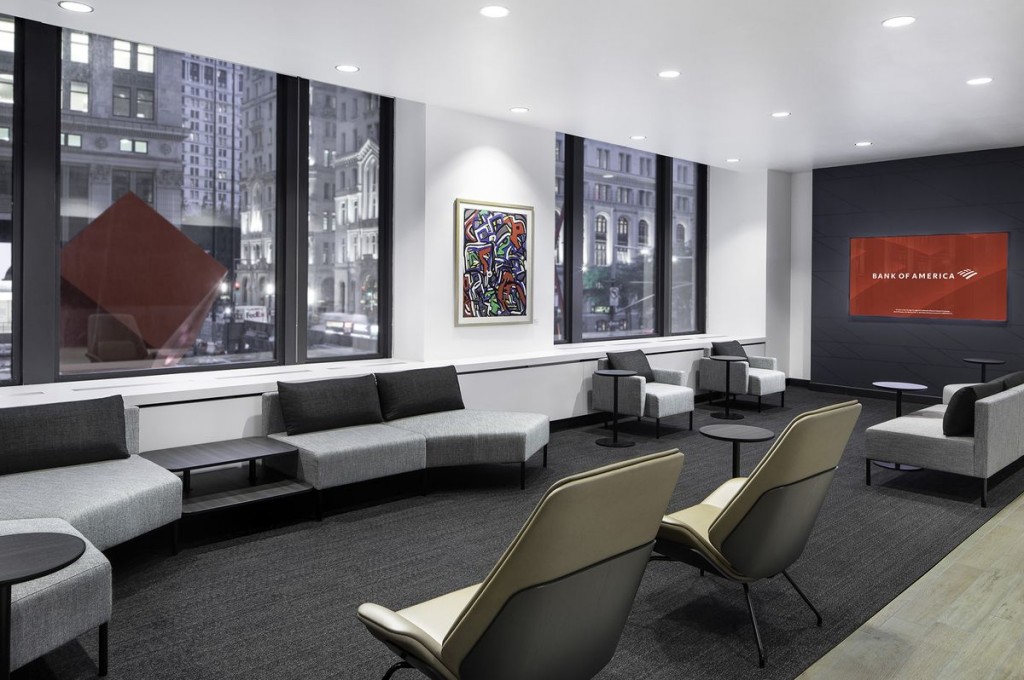 Bank of America
The Bank of America Collection, focused on contemporary art, is one of the largest and finest in the world, comprising of around 60,000 objects by a diversity of American and international talents. The collection is on display in several public galleries that the bank owns, as well as in their corporate offices. It is strongest in post-World War II American art and includes works by noted artists Ed Ruscha, Frank Stella, Joan Mitchell, Thomas Struth and William Eggleston. The bank often loans the works to museums around the world.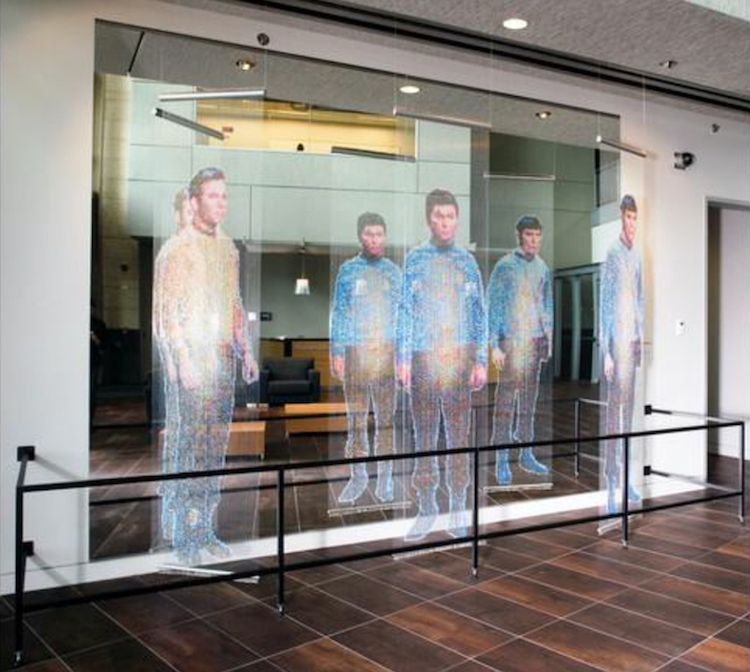 Microsoft
The Microsoft Art Collection started in 1987 with a desire to buy some art to fill the walls and to make a more creative work place. It now includes over 5000 works of art displayed in more than 180 buildings globally, which serves only for the enjoyment of the employees, guests and customers. With the main focus on contemporary art, the collection includes paintings, sculpture, works on paper, photographs, ceramics, fiber art, metalwork, mixed media, and associated archival materials. The collection includes pieces by Chuck Close, Takashi Murakami, Julian Opie, and Cindy Sherman among others.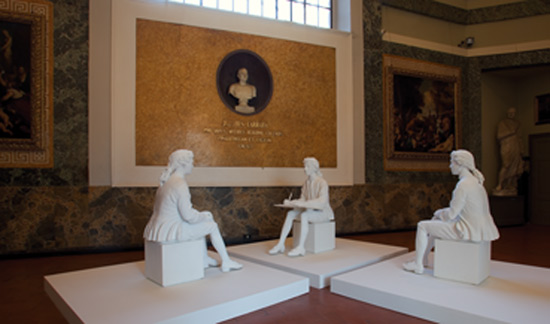 UniCredit Group
With 60,000 pieces of art, UniCredit has a expansive art collection, from ancient works and European masterpieces spanning the 15th to 19th centuries, to impressionist, modern and contemporary art, as well as more than 4,000 historical and contemporary photographs. UniCredit's new strategy to increase access to its collections to all, including a dedicated digital initiative as well as educational programmes. The bank has also had long-term loans to museums and institutions across Europe as well as specific partnerships, such as the Museum of Modern Art in Bologna, Italy and the Museum of Contemporary Art in Rome.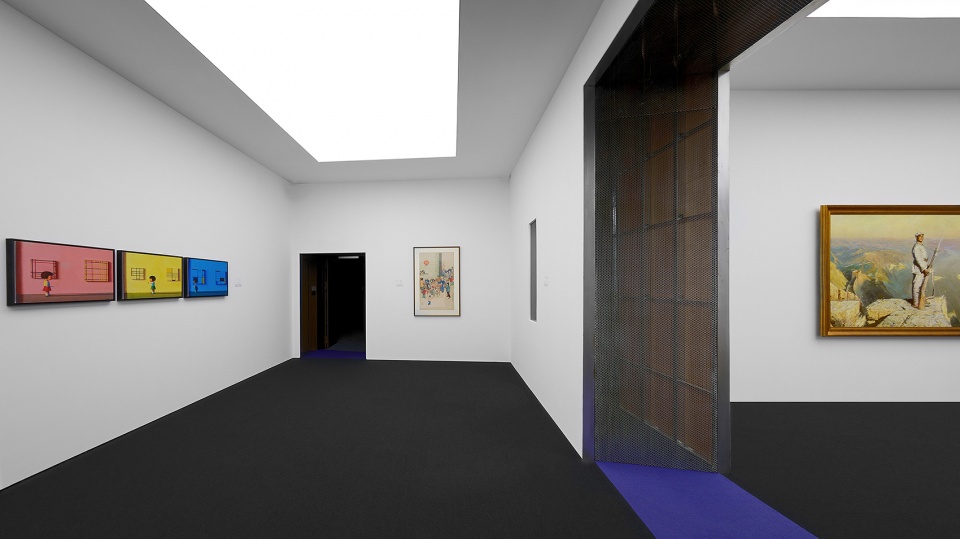 Taikang Insurance Group
@taikangspace
Through the work of Taikang Space, Taikang Life is the first financial enterprise in China to develop a contemporary art collection, which is also the first publicly released corporate collection in China. The Taikang Collection has so far established an art collection system of considerable art historical significance and scale. Its research has traced back to early modern Chinese painting and photography in the 1930s, early red art and socialist realist art, as well as the most popular new art in China today. The Collection has already begun to explore its academic value, and will cooperate with some important academic institutions at home and abroad.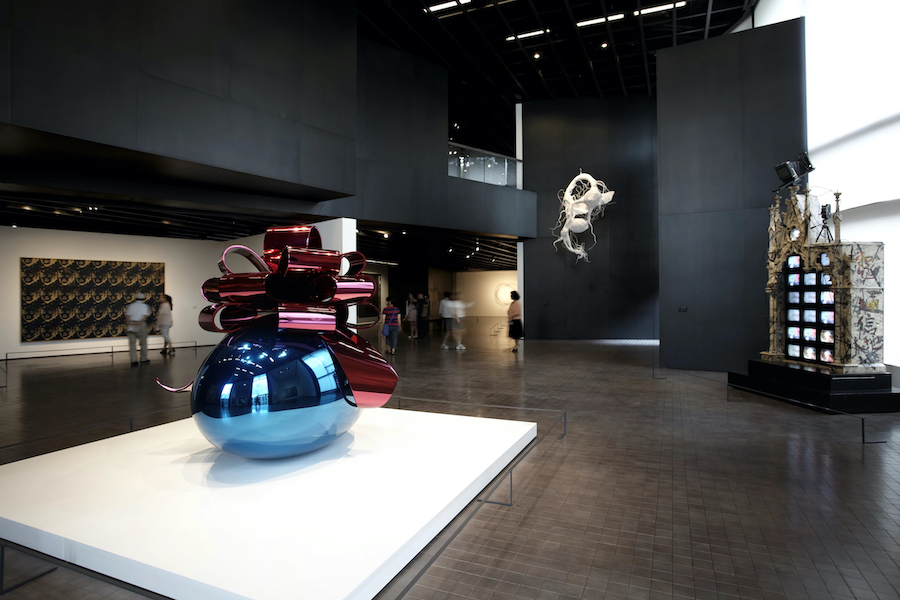 Samsung
@leeummuseumofart
The Samsung Foundation of Culture established the Leeum Museum of Art in Seoul, Korea in 2004 in order to preserve its cultural assets and share them with the public. With its continuous dedication to staging exhibitions and showcasing its expansive collection, the museum now has one of the most broadly representative and varied collections in South Korea, from traditional Korean art to vibrant and modern contemporary pieces from both Korea and abroad.
The museum has also been utilizing digital technology in its exhibits for the past decade to display old artworks in new and exciting ways.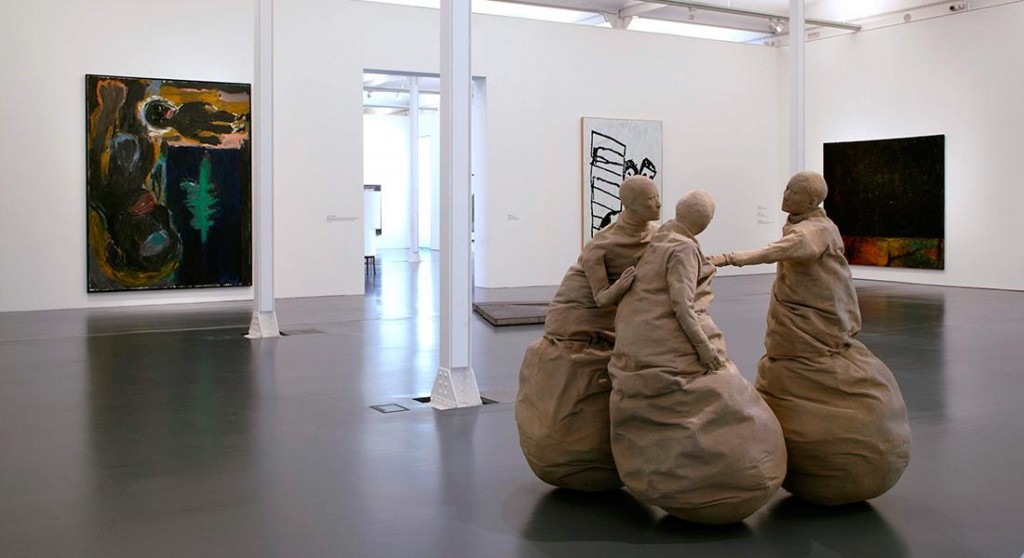 Caixa Foundation
The collection of Caixa Foundation has grown since 1985 to include over thousand works created since the 1960s to the present day in various media: painting, sculpture, photography, film, installation and video art. The collection has included works by artists such as Joseph Beuys, Bruce Nauman, Jannis Kounellis, Mario Merz, Donald Judd, Carl Andre, Agnes Martin, Gerhard Richter, Sigmar Polke, Ilya Kabakov, Paul McCarthy, Steve McQueen, Pierre Huyghe, Marlene Dumas, Damián Ortega, Olafur Eliasson and Dora García. The foundation often organizes exhibitions around Spain that serve as a means of bringing the collection to the public.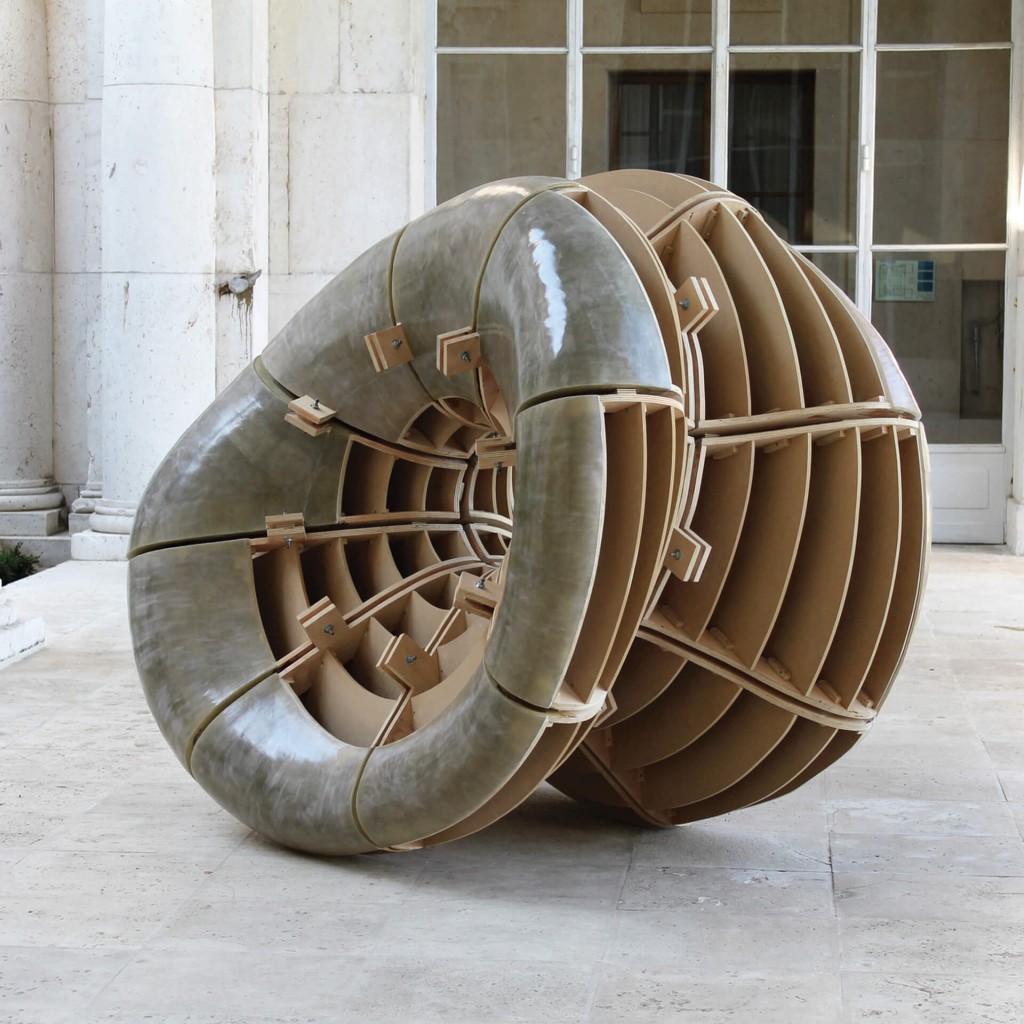 Société Générale
Initiated in 1995, the Société Générale Collection brings together more than 570 original works and 750 lithographs, editions and serigraphs, constituting one of the most important of contemporary art assembled by a bank in France. This rich collection features works by artists such as Takeo Adachi, Liu Bolin, Sonia Delaunay, Sol LeWitt, Vik Muniz, Thomas Ruff, Takis, Antoni Tapies, and Andy Warhol. The Collection is displayed in all areas of the Société Générale headquarters. Contemporary art is, along with classical music, one of the two pillars of the Societe Generale Group's cultural sponsorship policy.
By Ricko Leung